66 bridges to be built in northern province
The bridges will be built at the nine local mountainous districts of the province. Among those, 34 bridges will be built in Thanh Son District, while the others will be built in the districts of Tan Son, Ha Hoa, Cam Khe, Phu Ninh, Thanh Thuy, Doan Hung and Tam Nong. 
The Directorate for Roads of Vietnam has approved a project to build 66 bridges in disadvantaged areas in the northern province of Phu Tho.
The bridges will cost USD5.5 million, using the loan from the World Bank.
The construction of the first 19 bridges in Thanh Son is expected to be started next month. At present, bomb and mine clearance work is being carried out at the places where the bridges will be located.
66 bridges to be built in disadvantaged areas in the northern province of Phu Tho
Meanwhile, the remaining bridges are planned to be built before 2020.
Speaking at a ceremony held late last year to celebrate 125 years of Phu Tho Province's establishment, State President Tran Dai Quang urged the province to pay more attention to attracting investment projects, strengthening links with provinces in the northwestern region and Hanoi, and combine urban infrastructure development planning and the development of new rural areas.
Phu Tho's industrial production value in 2016 increased by 8.4 times compared to 1997, leading the northwest region and ranking third among provinces in the area./.
( VNF/DTnews )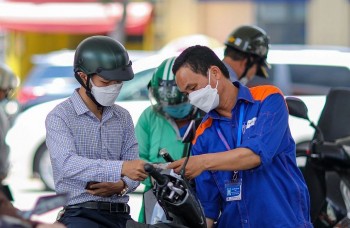 Economy
Vietnam Business & Weather Briefing (Oct 2): Binh Duong lures foreign investors with special care, the North and Central regions continue to have heavy rains, leading to the risk of flooding, flash floods, and landslides.