Admire Beautiful Sunsets on The Largest Irrigation Lake in Vietnam
On sunny summer afternoons, when the sun sets, many young people immerse themselves in the natural beauty of the largest irrigation lake in Vietnam.
Dau Tieng Lake, bordering three provinces of Binh Duong, Binh Phuoc, and Tay Ninh, is the largest irrigation lake in Vietnam. The lake covers a total area of 27 square kilometers, containing an average of 1.58 billion cubic meters of water.
Dau Tieng Lake. (Photo: TG&VN)
Aside from its main function of supplying water to the Saigon River and surrounding areas, Dau Tieng Lake has been known as an alluring tourist destination in recent years.
Dau Tieng river, located in Dinh Tieng district, Binh Duong province, is arguably the most attractive place in the area. As the sun drifts behind Ba Den, the highest mountain in the southeast region, the whole scene turns into a poetic painting when the colors of the sky and water are blended together.
Dau Tieng lake bed. (Photo: Nhat Tuong)
For such beauty, Dau Tieng river has become new favorite vacation spot among Vietnam's younger generation.
When the night falls, the port becomes vivid sight. Tourists stretch their canvases and set up their tents for a camping night. When the camps are ready, they gather to hold a barbecue and small talks party by the lake.
Night activities of tourists at Dau Tieng Lake. (Photo: TG&VN)
Taking advantage of the lake's natural beauty, many agencies provide shelter and food services to attract tourists nationwide. Reservations are made every day by dozens of people from surrounding areas, namely Ho Chi Minh City, Dong Nai, and Binh Duong. On weekends, Dau Tieng's camping site welcomes hundreds of people, most of whom are youngsters and office staff who seek a relaxing location for their short trips.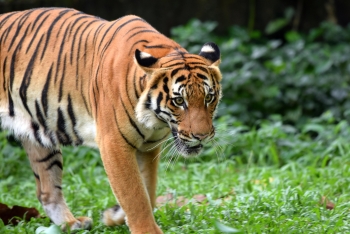 Economy
#ShopeeGivesBack, Shopee's long-term community initiative, has raised over RM48,000 from 1 May 2020 to 31 July 2022 for two Non-Governmental Organisations (NGOs) championing environmentally-conscious efforts in Malaysia.