European TopSoho S.à r.l.
For European TopSoho S.à r.l.'s latest contributions to VietnamTimes, see below:

LUXEMBOURG - Media OutReach - 8 March 2021 - European TopSoho S.à r.l. (the "Company" and, together with its holding companies and subsidiaries, the "Group") announces today information in relation to its €250 million 4% secured guaranteed bonds due 2021, exchangeable into shares of SMCP S.A. (ISIN XS1882680645) (the "Bonds").Reference is made to (1) the trust deed dated 21 September 2018 between the Company, the Guarantor and BNP Paribas Trust Corporation UK Limited relating to the Bonds (the "Trust Deed"); and (2) the announcement of the Company dated 18 January 2021 (the "Announcement"). Unless otherwise defined,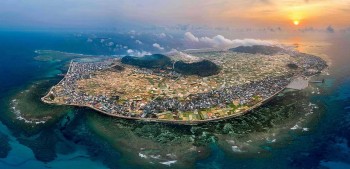 Viet's Home
Dozen of beautiful photos from the "Homeland View from the Sea" national photo contest will be featured in a 2022 calendar.