NetApp
For NetApp's latest contributions to VietnamTimes, see below:

NetApp is unifying management of on-premises and public cloud environments, delivering new ways to consume and operate data services that make it easier for enterprises to put their data to work – wherever and whenever they need it.

SINGAPORE - Media OutReach - 12 May 2021 - NetApp® (NASDAQ: NTAP), a global cloud-led, data-centric software company, today announced updates to its award-winning Unified Partner Program for fiscal year 2022 (FY'22). The latest enhancements will provide partners with a more flexible, consistent and simplified experience - preparing them for the planned transition to a new tiering structure next year. The program is expanding the partner ecosystem, offering new financial incentives and accelerating profitability, and adding new solutions and Services Certified specializations. Enhancements to the NetApp Unified

SINGAPORE - Media OutReach - 18 March 2021 - Global cloud-led, data-centric software company, NetApp (NASDAQ: NTAP), today announced the launch of Spot Wave by NetApp, and Spot Ocean's support of Microsoft Azure Kubernetes Service. Together, these products provide customers with leading solutions for simple, scalable, and efficient infrastructure for cloud-native applications. Wave automates the provisioning, deployment, autoscaling and optimisation for running Apache Spark big data applications on Kubernetes in the cloud and helps to reduce cloud waste and costs by up to 90 percent. Using Wave as a turnkey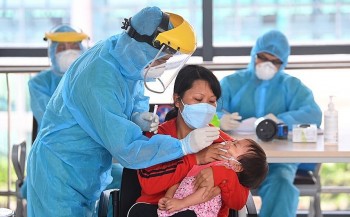 National
Nearly 72 million vaccine doses have been administered nationwide, with 20.7 million people getting their second shot.