Zoey Nguyễn
Zoey NGUYEN was born and raised in Hanoi, Vietnam. She holds the Master Degree in International Cooperation Policy from Ritsumeikan Asia Pacific University in 2020. She works in journalism field to give readers the news and updates around the world from a refreshing and dynamic point of view.
For Zoey Nguyễn's latest contributions to VietnamTimes, see below: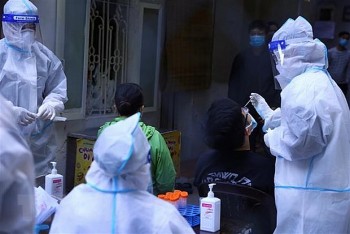 Focus
Vietnam's Covid-19 death toll is now 26,483, or 2 percent of total cases. More than 7,000 coronavirus patients nationwide are in serious condition, with 741 requiring invasive ventilation and 20 on life support.