Bybit Adds ADA, DOT and UNI to Its USDT Margined Offerings
SINGAPORE - Media OutReach - 18 March 2021 - Cryptocurrency derivatives exchange Bybit has announced today the arrival of three new USDT trading pairs with Cardano's ADA, Polkadot's DOT and Uniswap's UNI. The introduction of these new trading pairs is the second expansion of Bybit's markets in as many weeks, following the arrival of BTCUSD0625 futures contract on March 11. ADA/USDT, DOT/USDT and UNI/USDT join the existing linear perpetual trading pairs of BTC/USDT, ETH/USDT, LINK/USDT, LTC/USDT, XTZ/USDT and BCH/USDT, as well as Bybit's inverse perpetual and futures markets. Traders will be able to
SINGAPORE - Media OutReach - 18 March 2021 - Cryptocurrency derivatives exchange Bybit has announced today the arrival of three new USDT trading pairs with Cardano's ADA, Polkadot's DOT and Uniswap's UNI.
The introduction of these new trading pairs is the second expansion of Bybit's markets in as many weeks, following the arrival of BTCUSD0625 futures contract on March 11. ADA/USDT, DOT/USDT and UNI/USDT join the existing linear perpetual trading pairs of BTC/USDT, ETH/USDT, LINK/USDT, LTC/USDT, XTZ/USDT and BCH/USDT, as well as Bybit's inverse perpetual and futures markets.
Traders will be able to select between 1-25x leverage on these new contracts. USDT-margined linear contracts allow traders to use the stablecoin Tether (USDT) as collateral, so they can profit from the volatility while limiting their exposure to falling prices.
"We are delighted to be able to bring these highly demanded coins to our trading platform and offer our customers even more choices," said Ben Zhou, co-founder and CEO of Bybit. "Bybit is well known for our outstanding liquidity. We have done extensive research and preparation to make sure that the markets of these new trading pairs will be no exception."
About Bybit
Bybit is a derivatives cryptocurrency trading platform established in March 2018. The company provides online trading services to international individual retail clients as well as professional traders.
For more information please visit: https://www.bybit.com/
For updates, follow Bybit's social platforms on Twitter and Telegram.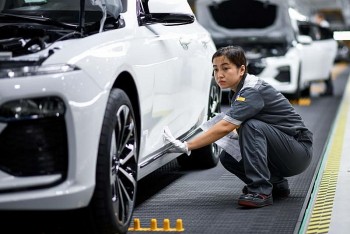 Economy
VinFast automaker will begin taking pre-orders for its VF e35 and e36 electric SUVs in the United States in the first half of 2022, with deliveries expected by the end of the year, said Global Chief Executive Michael Lohscheller.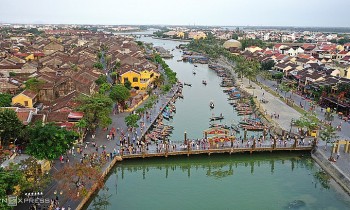 National
Vietnam News Today (October 16): Hanoi to host Vietnam-Singapore forum for senior energy industry leaders; Localities remove quarantine, testing regulations for tourists; "Living safely with Covid-19" requires flexible and effective adaptation; Vietnamese university listed in Times Higher Education's ranking by subjects.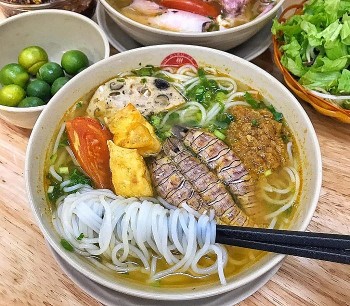 Travel
Not only famous for its beautiful landscape and cultural spots, Quang Ninh is also a favourite destination for food lovers for its diverse and impressive cuisine.