Expats living in Malaysia support the people and soldiers on Truong Sa island
( VNF )
The State Commission for Overseas Vietnamese (SCOV) under the Ministry of Foreign Affairs has received a sum of money from overseas Vietnamese community in Malaysia to the support people and soldiers on Truong Sa island.
On behalf of the SCOV, Mr. Tran Cong Thinh, Chief of the SCOV Secretariat, received that sum of money and thanked the Vietnamese in Malaysia for their sentiment and contributions and promised to immediately transfer the money to the people and soldiers on Truong Sa island./.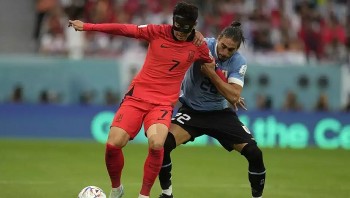 World
Both South Korea and Ghana are searching for their first wins at this year's World Cup. Ghana are facing the prospect of an early elimination from World Cup 2022 Group H when they travel to the Education City Stadium to face South Korea on Monday.