First Israel Books Day to kick off in Hanoi this sunday
Vietnamese book-lovers will have a chance to learn about the diversity of Israeli culture and literature during Israel Books Day for the first time in Vietnam this Sunday (July 16th) at Hanoi Book Street (19/12 Str.)
(VNF) - Vietnamese book-lovers will have a chance to learn about the persity of Israeli culture and literature during Israel Books Day for the first time in Vietnam this Sunday (July 16th) at Hanoi Book Street (19/12 Str.)
An exhibition of more than 100 valuable documents including books by Israeli authors translated into Vietnamese and in other languages, including English and Hebrew, will be opened from 8 am.
The book day also will offer to readers special discount up to 50 per cent from 9 am to 10 pm for more than 20 Israeli books including the bestselling book 'Sapiens: A Brief History of Humankind' by Yuval Noah Harari.
The event furthermore allows Israel to enhance links with Vietnam by providing an insight into rich cultural heritage of Israel through an assorted selection of best-selling books.
The book launching of "Sapiens: A Brief History of Humankind", New York Times Bestseller and reading pick for Barack Obama, Bill Gates, and Mark Zuckerberg Summer, will be held at 9:30 am - 11 am at Women Museum (36 Ly Thuong Kiet Str.).
The exhibition, organised by the Israeli Embassy in collaboration with the Ministry of Information and Communications, aims to help connect the two nations' citizens as well as boost Vietnamese people's understanding of Israeli perse cultures, traditions and identities./.
Minh Chau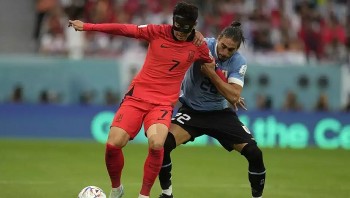 World
Both South Korea and Ghana are searching for their first wins at this year's World Cup. Ghana are facing the prospect of an early elimination from World Cup 2022 Group H when they travel to the Education City Stadium to face South Korea on Monday.