For an ASEAN economy of integration, high growth and sustainable development
From a region divided by differing political stances, ASEAN has since become a unified bloc of solidarity, close bonds and friendship, with the participation of 10 countries in the region, and a community with rapidly developing members.
2017 marks a significant milestone in the development process of the Association of Southeast Asian Nations (ASEAN), as the bloc celebrates its 50th founding anniversary. From a region pided by differing political stances, ASEAN has since become a unified bloc of solidarity, close bonds and friendship, with the participation of 10 countries in the region, and a community with rapidly developing members.
The total import-export turnover between Vietnam and ASEAN increase seven-fold after more than 20 years of Vietnam's ASEAN membership.
Vibrant economic community
In the overall picture of ASEAN over the past 50 years, ASEAN economic cooperation has been the most vibrant and vivid colour, delivering concrete and practical results. To this end, ASEAN has become a strong economic link with a high level of liberalisation in the areas of trade in goods, and trade in services and investment, and has also become a major economy and an important trade centre in the global economic sphere. The bloc has risen to become the sixth largest economy in the world and the third in Asia, with GDP standing at US$2.55 trillion in 2016.
By 2050, ASEAN is expected to become the fourth largest global economy. As one of the three pillars of the ASEAN Community, the ASEAN Economic Community (AEC) was formally established on December 31, 2015, demonstrating the highest political will and effort from all of the member states in promoting ASEAN economic cooperation, with a view to making ASEAN a unified market and production base with high competitiveness, balanced economic development and full integration into the global economy.
ASEAN promotes the creation of a common market through the free circulation of goods, services, investment, capital and skilled labour. In regards to the liberalisation of trade in goods, on the basis of the ASEAN Trade in Goods Agreement (ATIGA), by the end of 2016, ASEAN eliminated import duties for 96.01% of the total tariff lines. The import duty removal rate of ASEAN-6 nations, including Brunei, Indonesia, Malaysia, Singapore, Thailand and the Philippines, is 99.2%, while the ratio is 90.9% in Vietnam, Laos, Myanmar and Cambodia (CLMV). By 2018, the average tariff elimination rates of ASEAN-6, CLMV and ASEAN will be 99.2%, 97.81% and 98.67%, respectively.
Concerning the liberalisation of trade in services, within the framework of the ASEAN Framework Agreement on Services (AFAS), ASEAN has developed nine out of ten commitment packages on common trade in services, seven commitment packages on financial services, and nine commitment packages on air transport services, with a wider scope and a more intensive level compared to the commitments under the WTO framework.
Regarding the free circulation of investment flows, ASEAN members have stepped up removing any measures of reservation, under the ASEAN Comprehensive Investment Agreement (ACIA) signed in 2009, aimed towards the goal of building an attractive investment climate with necessary measures and initiatives taken to promote, protect and facilitate investment. As for the further liberal circulation of capital flows, ASEAN members have completed the formation of an ASEAN Framework on banking integration with measures implemented to harmonise banking regulations and standards, and to strengthen the connectivity between stock markets, both at home and abroad.
In implementing priority policies to support the development of micro, small and medium-sized enterprises (MSMEs), ASEAN has developed Strategic Action Plans for MSMEs development at each stage, whilst deploying efforts to narrow the development gap through the ASEAN Integration Initiative (IAI), with a view to promoting ASEAN economic integration via the ASEAN-6's supporting CLMV countries to integrate into the region and to narrow the development gap, towards a unified and evenly developing ASEAN (to date, two IAI work plans have been implemented with a total of 615 projects worth US$103.1 million).
ASEAN members continue to build an open-door ASEAN of integration into the global economy, through executing and upgrading five FTAs signed with six partners, namely China, Japan, the Republic of Korea, India, Australia and New Zealand; concluding the ASEAN-Hong Kong (China) FTA negotiations in late July; and implementing negotiations on a Regional Comprehensive Economic Partnership Agreement (RCEP) with these six partners. Economic cooperation with other important partners, such as the United States, the EU, Canada and Russia, has also been actively facilitated by ASEAN.
Affirming Vietnam's role in ASEAN economic connectivity
In the 22 years since joining ASEAN, Vietnam has participated extensively and comprehensively in all fields of cooperation, including economic cooperation, under the motto of "being proactive, active and responsible", contributing significantly to the rise of ASEAN economic cooperation over time. As Vietnam's second largest trade partner, with an average annual growth rate of 14.5% over the past decade, ASEAN is an important driving force in helping the country to maintain sustainable economic growth momentum.
According to the General Department of Customs, the total import-export turnover between Vietnam and ASEAN increased seven-fold after more than 20 years of Vietnam's ASEAN membership, from approximately US$5.8 billion in 1996 to US$41.49 billion in 2016, accounting for 11.8% of the total import-export turnover of the country. Particularly, Vietnam's exports to ASEAN nations in 2016 reached almost US$17.45 billion, up 6.8 times, with an average growth rate of 10% per year. Vietnam is also an attractive destination for ASEAN businesses. ASEAN's investment in Vietnam in 2016 accounted for 45% of total foreign direct investment (FDI) poured into the country, representing a 2.5-fold increase compared with the same period in 2015.
Vietnam has actively participated in the process of directing development and formulating major decisions on ASEAN economic cooperation and specific initiatives in ASEAN economic cooperation, such as the ASEAN Vision 2020 and the AEC deployment plan, the 2009-2015 Roadmap for AEC, the ASEAN Community Vision 2025 and the AEC Master Plan, the strategic action plan in specialised areas to implement the 2025 AEC Master Plan, Master Plans on ASEAN Connectivity, and ASEAN Integration Initiative Work Plans.
As a country with the third largest population and the fourth largest area in ASEAN, in conjunction with an important geo-economic position and a model of stable and sustainable economic development in the region, Vietnam has constantly promoted its role as one of ASEAN's active members in terms of promoting intra-regional and external economic cooperation, with positive results having been achieved. Vietnam is always among the highest performing countries in the implementation of the 2015 AEC Master Plan. As a coordinator of ASEAN-EU economic cooperation, Vietnam has made active contributions to accelerating bilateral economic and trade relations and promoting the possibility of re-launching the ASEAN-EU FTA negotiations. Vietnam has also been recognised by the nations as chair of several Working Groups within the framework of ASEAN and cooperation between ASEAN and its foreign partners.
The role played by Vietnam has also been recognised and highly appreciated in leading new ASEAN member states (CLMV countries) in narrowing the development gap and ensuring that these countries fully enjoy the preferences and support provided by the ASEAN-6 countries and partners in the process of participating in ASEAN economic connectivity over the past few years. Vietnam has actively proposed and encouraged ASEAN countries to pass the Hanoi Declaration on Narrowing the Development Gap (2001), in order to set out orientations for the implementation of the ASEAN Integration Initiative. As chair of the Specialised Group on ASEAN Connectivity, in 2010, Vietnam and other member countries completed the development of the 2010 Master Plan on ASEAN Connectivity, which has shaped the close links in transport infrastructure, institutions and people, and has functioned as the basis for connectivity in East Asia and the Asia-Pacific region.
It is still a long path for ASEAN towards building a comprehensive and robust AEC. More than ever, ASEAN should promote its leading position in promoting trade liberalisation and regional economic links, as well as function as a model for regional and global economic cooperation frameworks. To do so, ASEAN members should continue to maintain solidarity and steadfastly pursue the chosen economic integration pathway in the last half century, affirming ASEAN's growing role in the global economic map.
TRAN TUAN ANH
Member of the Party Central Committee
Minister of Industry and Trade
VNF/NDO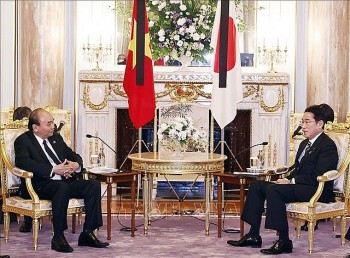 Friendship
Vietnam always treasures the extensive strategic partnership with Japan and views Japan as an important and long-term strategic partner, President Nguyen Xuan Phuc told Japanese Prime Minister Kishida Fumio in Tokyo on September 26.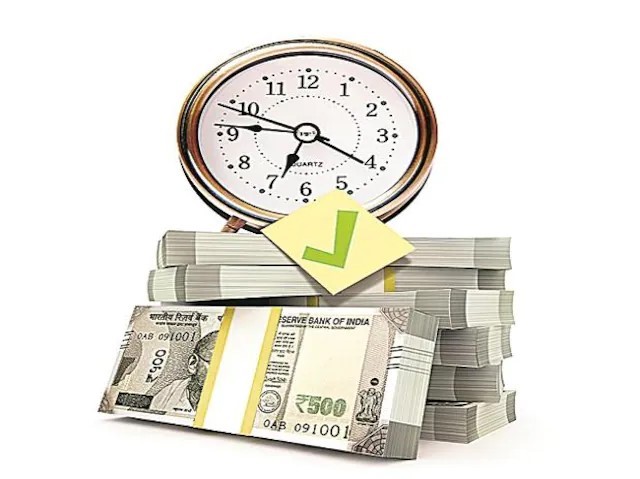 Economy
India is on track to attract USD 100 billion foreign direct investment (FDI) in the current fiscal on account of economic reforms and ease of doing business, the government said on Saturday
September 26, 2022 | 23:27
Economy
Vietnam Business & Weather Briefing (Sep 26): Vietnamese pomelo has a large potential for export, reference exchange rate up VND 10 at week's beginning.
September 26, 2022 | 15:57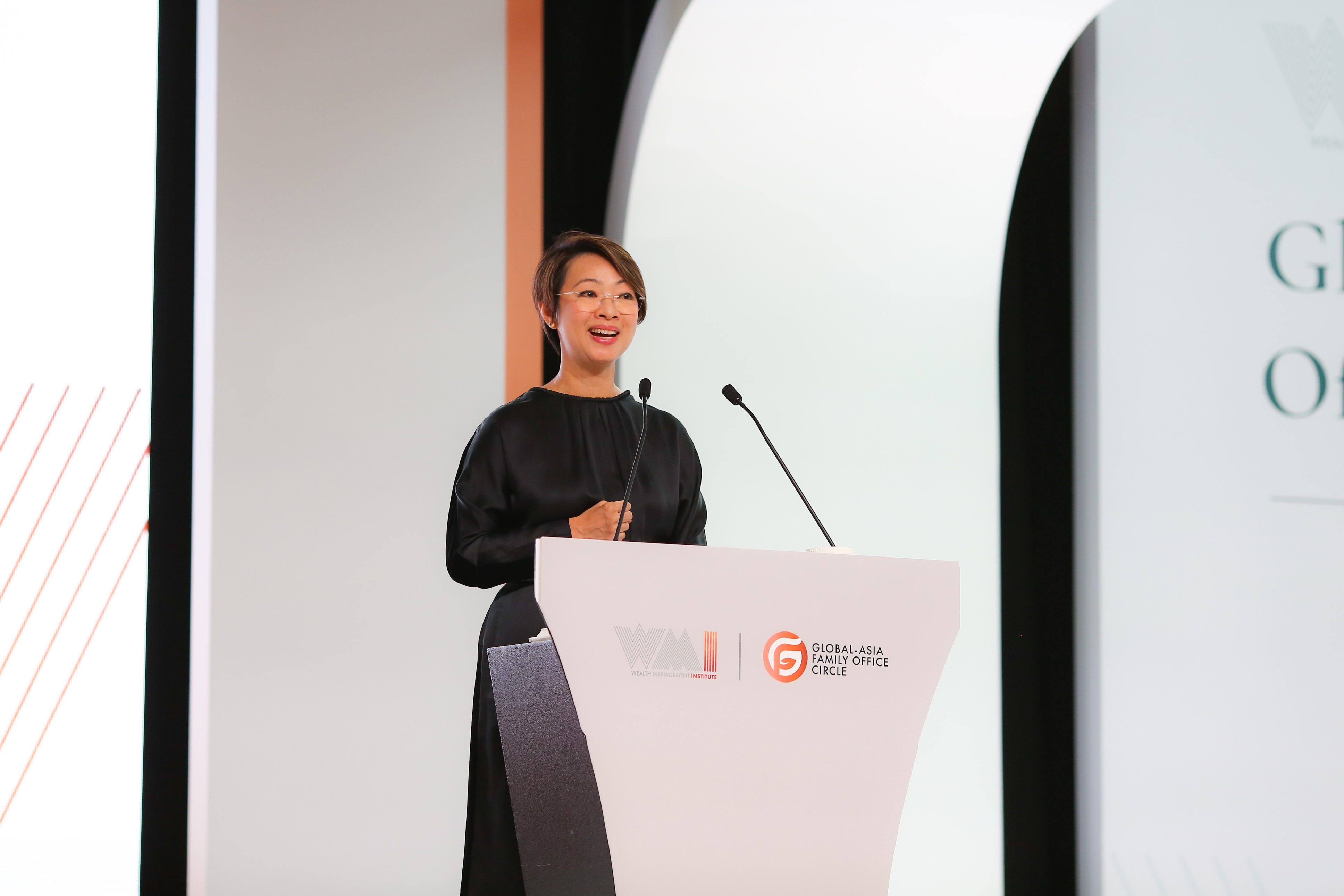 Economy
At WMI's inaugural Global-Asia Family Office Summit (GFO Summit) held at Sands Expo and Convention Centre, WMI today announced its plans to augment its training and community-building initiatives to pave the way for 5,000 enrollments of family office ecosystem participants into its programs by 2025.
September 26, 2022 | 12:45