Haiti: PM Claude Joseph Step Down Amid Dispute After President's Assassination
Haiti's Prime Minister Claude Joseph has announced to step down and hand his power over to Ariel Henry, after the assassination of President Jovenel Moise and a long time of power struggle.
After a lengthy power struggle that has pitched Haiti's political landscape into uncertainty, the country's acting Prime Minister Claude Joseph has agreed to step down and hand power to his rival Ariel Henry, according to a top government official.
The deal brings to a close days of negotiations between the two men over who would lead the Caribbean nation. Joseph has led the country since the shocking assassination of president Jovenel Moise on July 7, emphasizing a need for stability in the Caribbean nation. Henry, who had been nominated to the premiership days before Moise's death but never took office, disputed Joseph's claim.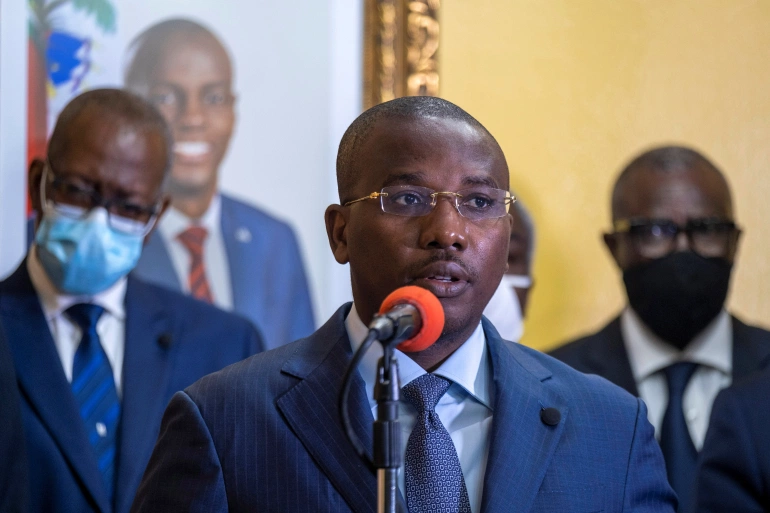 Claude Joseph, Haiti's interim prime minister, told the Washington Post he will step down "for the good of the nation" [File: Ricardo Arduengo/Reuters]
Henry will now become prime minister and Joseph will retain his original role as Haiti's foreign minister, current Elections Minister Mathias Pierre told CNN on Monday.
"Negotiations about the composition of the rest of government are still in course, there is no official announcement as of now," Pierre said.
A ministers' council will be held on Monday afternoon to make final decisions about the new government, Pierre also said. Henry is expected to be installed and the rest of his government announced on Tuesday.
Henry, a neurologist by training, was named prime minister on July 5 by Moise, but was never officially sworn in. He has been largely silent as the investigation into Moise's death unfolds. But late on Sunday night, Henry released an audio statement addressing Haitian citizens and promising a new coalition government.
It is not immediately clear how quickly Joseph would step down, however, foreign ministry senior official Israel Jacky Cantave said Joseph could hand power to Henry possibly as soon as Tuesday, the Reuters news agency reported.
Immediately after Moise's death, Joseph vowed to lead the country until the presidential and legislative elections this fall. But on Saturday, the Core Group -- a collection of foreign ambassadors and special representatives based in Haiti which includes the US -- called for Henry to be the one to lead, according to CNN.
Henry should form a new government and organize presidential elections "as quickly as possible," the group said in a press statement published by the United Nations Integrated Office in Haiti (BINUH).
According to Pierre, the elections minister, elections are likely to be held 120 days after Henry is sworn in as prime minister.
A conference of activists and civil society groups also met over the weekend with the aim of releasing a plan to create a transitional governmental council that would lead the country. They argue that Haiti, which is riven with gang violence and infrastructural issues, will not be capable of holding free and fair elections this fall.
The assassination
Moise, 53, was fatally shot when assassins armed with assault rifles stormed his private residence in the hills above Port-au-Prince on July 7.
Colombian police said on Friday that former Haitian justice ministry official Joseph Felix Badio may have ordered Moise's killing.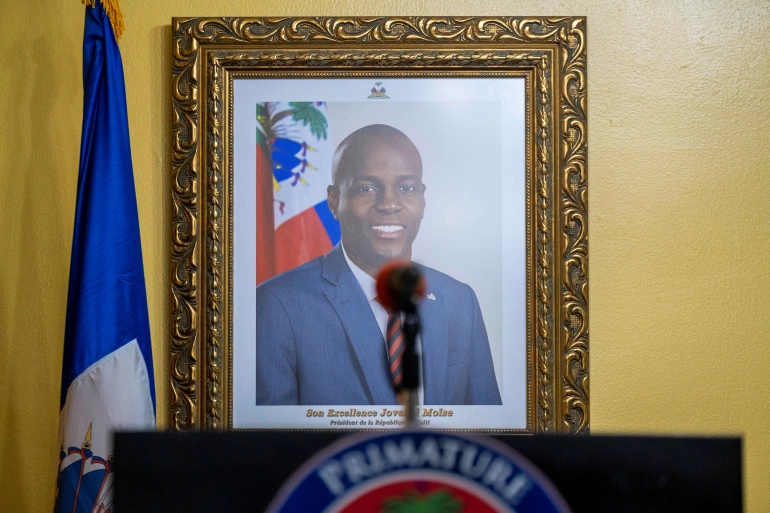 The killing of Haitian President Jovenel Moise has thrown the country into further political instability [File: Ricardo Arduengo/Reuters]
Colombia's police chief, General Jorge Vargas, said an investigation by Haitian and Colombian authorities, alongside Interpol, found that Badio had ordered former Colombian soldiers Duberney Capador and German Rivera – who had initially been contracted to carry out security services – to kill Moise.
Capador was killed in a shoot-out with Haitian police hours after Moise was slain. Rivera remains detained in Haiti while police are still searching for Badio, who previously worked for Haiti's justice ministry and then the government's anti-corruption unit until he was fired in May.
More than 20 suspects accused of direct involvement in the slaying have been arrested, the majority of them former Colombian soldiers. At least three other suspects were killed, and police have said they are still looking for at least seven others, Al Jazeera reported.
The assassination has pitched the already troubled nation into further political uncertainty, coming amid a surge in gang violence that has displaced thousands of people and hampered economic activity.
Al Jazeera's Andy Gallacher, reporting from Miami, said many questions remain about Moise's killing. "It's really not known who was behind this," Gallacher said on Monday.
"We do know that the alleged assailants to get to the president's house would have had to pass through at least five security checkpoints, would have had to get past the president's personal bodyguards – none of whom were injured in that attack in the early hours of the 7th of July.
"So there are still plenty of swirling questions around who was behind this, who funded it and why they did it."
How Power Struggle in Haiti Preceded Assassination
The assassination of Haitian President Jovenel Moise follows a bitter constitutional power struggle in the poorest country in the Americas. The dispute had prompted months of widespread street protests, bloody clashes with police and opposition accusations that Moise was using heavy-handed tactics to cling to power. The long-troubled Caribbean nation of 11 million people -- located a little over 700 miles from Florida -- is suffering with the pandemic (it's failed to vaccinate a single citizen), raging gang violence and kidnappings, and a faltering economy.
The 2015-2016 presidential election was so chaotic that Moise, the eventual winner, wasn't sworn into office until Feb. 7, 2017 -- 15 months after the initial first-round vote. As a result, Moise said his five-year term would run until Feb. 7, 2022. A coalition of opposition groups said his term began when his predecessor, Michel Martelly, stepped down on Feb. 7, 2016, and therefore ended on Feb. 7, 2021. In February, the government announced that almost two dozen people had been arrested for plotting a coup, Bloomberg reported.
Moise governed by decree after January 2020, when parliamentary terms expired without scheduled elections being held. The opposition said Moise was illegally amassing power and making laws in violation of the constitution. "I am not a dictator," Moise told Haitians on Feb. 7. Among his most controversial initiatives was the creation of an intelligence service that reported directly to him. He also broadened the definition of "terrorism" to include fires and roadblocks -- common forms of protest. Non-governmental groups said Moise and his cronies dragged their feet on corruption investigations and colluded with violent gangs, sometimes to squelch dissent.
On Feb. 7 -- the day that the opposition claims Moise's term ended -- the government announced the arrest of 23 people for allegedly plotting to topple the administration and assassinate Moise. Among the purported ringleaders was a judge. The opposition said Moise had used the alleged plot as an excuse to round up prominent critics, and that he had violated the constitution by arresting public officials who have immunity. Even so, in the wake of the arrests, the opposition declared Joseph Mecene Jean-Louis, a Supreme Court judge, the interim president.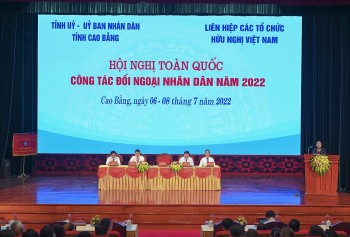 Friendship
During the event, many important issues will be discussed, and constructive suggestions and solutions will be provided to promote more effective people-to-people diplomacy operations.