Hanoi named among 13 best places to visit in March: US news site
Vietnam's capital has plenty to offer globetrotters as spring arrives.
Vietnam's capital has plenty to offer globetrotters as spring arrives.
A flower vendor in Hanoi. Photo by VnExpress/Quynh Trang
As winter's cold grip loosens on Hanoi, the city has been named one of the ideal travel destinations for March by American-based Business Insider.
The list is compiled based on analysis of flight tickets, weather and popular travel periods.
Hanoi in March enjoys a mild climate with average temperatures ranging from 17-24 degrees Celsius, with the cold winds long gone and the sun starting to shine.
The capital is also quieter following the frenetic Lunar New Year holiday, a major travel season which often ends in February.
Since March is by nature a "shoulder season" when tourism neither peaks nor troughs, travelers can enjoy cost-effective journeys, Business Insider says.
The news website advises wandering around the Old Quarter in the city center, an area it describes as "energetic and mazelike."
The area has long been renowned among international tourists for its array of hawkers surrounded by seas of motorbikes and roadside eateries.
Meanwhile, Hoan Kiem Lake, admired in legend for being home to a Golden Turtle God which surfaced and asked a 15-century Vietnamese king to return the magic sword his master had given him to defend against invaders, has earned itself a reputation as a calm retreat just a few dozen meters away.
Those into spiritual visits can also tour pagodas and temples, including Tran Quoc Pagoda, the oldest in the city, and Ngoc Son Temple, which can be found over a bridge on Hoan Kiem Lake.
Tourists seen in front of Ngoc Son Temple in Hanoi.
A crucial convenience is Hanoi's significance as a transport hub in northern Vietnam.
From the capital, travelers need only a 3.5 hour drive to reach UNESCO Heritage Ha Long Bay, where thousands of limestone karsts and isles cater for dream cruise trips and kayaking.
Famous for its rice terraces, tranquil town, ethnic minority groups and Vietnam's highest peak Mount Fansipan, Sa Pa is also only 6 hours away to the northwest.
Business Insider's list of spring destinations also includes Amsterdam, Cairo, Palm Springs, Tasmania and, notably, Antarctica, among others.
But it's not just the weather or the various attractions that draw visitors to Hanoi.
Last year, Time ranked Hanoi at No.1 on its list of Best International Destinations in terms of value for money.
"Hotel prices have gone down 21% year over year, from $80 to $66 a night," according to Trip.com. "And with cheap meals around $2 and mid-range dinners costing $18 for two, it's almost difficult to spend more than $25 a day on food," the American magazine explained.
Street fruit vendors in Hanoi.
In early 2017, Britain's Daily Telegraph listed Hanoi as one of the top 10 cities for street food.
The newspaper advised heading to the Old Quarter for a bowl of "savory" Pho "if there is one dish you must try."
TripAdvisor, the world's popular travel guide and review website, also named Vietnam's capital in the top 10 destinations for 2017, as voted for by its users.
The website praised Hanoi for its "charming Old Quarter," beside "breathtaking temples and bustling streets filled with markets, art, and mouthwatering food."
VNF/Vnexpress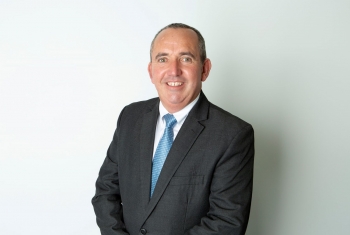 Economy
Skipton International, the award-winning Guernsey-licensed bank, has announced the launch of limited company buy-to-let lending giving customers an additional financing option for growing UK property portfolios.