Iran announces not to negotiate on its missile program, requests to export more oil
Iran had announced not to bring its missile program to negotiate as the US wants and offer looser sanctions to export more oil as minimum of 700000 barrels per day and up to 1.5 million bpd in case the West want to save the 2015 nuclear deal, known as Joint Comprehensive Plan of Action (JCPOA) on Sunday (August 25).
Iran had affirmed its ballistic missile program could not put in dialogue and requested to export more oil after a meeting between Iranian foreign minister Mohammad Javad Zarif and French President Emanuel Macron at G7 summit on Sunday (August 25).
President Emanuel Macron and Iranin foreign minister Javad Zarif at the meeting (photo:Aljazeera)
As Reuters cited, a senior Iranian official asked "As a goodwill gesture and a step toward creating space for negotiations, we have responded to France's proposal. We want to export 700,000 bpd of oil and get paid in cash ... and that is just for a start. It should reach to 1.5 million bpd".
He also added "Iran's ballistic missile program cannot and will not be negotiated. We have underlined it clearly and openly".
French officials has not gave any response to this Iran's request.
These Iran's words came after the visit of Iranian foreign minister Mohammad Javad Zarif to discuss on French Proposal which allowed Iran to export its oil in exchange for salvaging the 2015 nuclear deal with French President Emanuel Macron at G7 summit in Biarritz, France, following the Macron's invitation.
Even though President Macron also hoped to reduce tension between Iran and the US, the US President Donald Trump said "We'll do our own outreach, but, you know, I can't stop people from talking. If they want to talk, they can talk".
Reuters, Aljazeera, AFP ( Van Nguyen )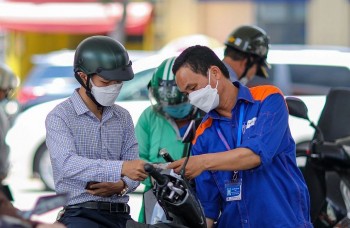 Economy
Vietnam Business & Weather Briefing (Oct 2): Binh Duong lures foreign investors with special care, the North and Central regions continue to have heavy rains, leading to the risk of flooding, flash floods, and landslides.