Land fevers: causes, consequences and solutions
Land fevers arise once in a while. Consider, for example, price surges in Phu Quoc (Kien Giang), Van Don (Quang Ninh), and Bac Van Phong (Khanh Hoa), when the Government planned to establish special administrative-economic zones there. Kien Giang and Quang Ninh had to suspend land use right transfer to tackle the land fevers. Many places about to embark on new zoning plans also experienced land fevers, such as those triggered by Long Thanh Airport (Dong Nai) and Hon Quan Airport (Binh Phuoc). However, some land fevers do not spread as the localities where they take place do not have sufficiently large realty markets.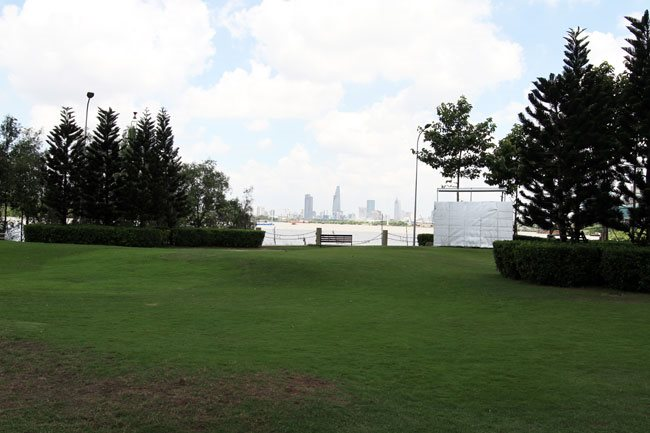 Now is the start of a new zoning era. Many urban and infrastructure planning ideas have been offered. Projects such as Thu Duc City, Can Gio City and many key expressways in HCMC have been proposed - PHOTOS: THANH HOA
Since the start of 2021, land prices have climbed by around 20-30% in Hanoi and HCMC, mainly because the 2013 Land Law (prior to amendments) caused the number of approved housing projects in these two megacities to drop by 10 times in 2019 and 2020. In theory, inadequate project supply will breed inadequate housing supply in a few years' time. Reality is harsher. There is already a shortage of houses in early 2021 since many housing project owners, in the hope of enticing profits, want to hold on to apartments instead of selling them. Land fevers in Hanoi and HCMC are likely to spread to the entire market. This is the first cause of soaring land prices.
From another perspective, Covid-19 has dragged down income. Even those who rely on bank deposits can barely earn interest, which does not substantially surpass inflation. Many must turn to alternative channels such as realty investment to earn more. Consequently, housing demand has soared and, together with low supply, pushed up prices.
This is the start of a new zoning era. Many urban and infrastructure planning ideas have been offered. Projects such as Thu Duc City, Can Gio City and many key expressways in HCMC have been proposed. In Hanoi, projects such as Son Tay City, Song Hong City and expressways have emerged. Various localities have pondered projects pertaining to airports, ports and urban areas as part of their development plans. A good zoning plan raises realty prices, prompting many people, driven by herd mentality, to buy housing products in search of hefty profits in the future. This is the third cause of land fevers.
The fourth reason pertains to rumors spread by realty agents, who hope to lure money into the market. Some proposed ideas are marketed as approved projects; misleading information about certain land plots abounds. Such tactics, aimed at generating intermediary fees, are common, especially as land prices heat up. Realty markets sprout up in villages where new projects arise.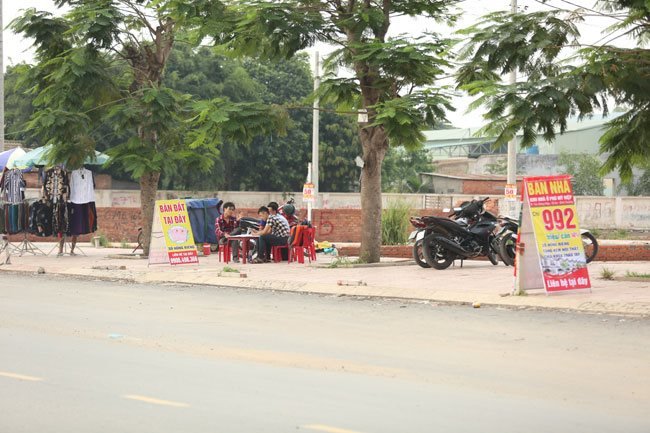 Real estate brokers are ubiquitous to meet the need of homebuyers
The risk of bubbles
Land fevers spell trouble for the realty market. In a normal market, when land prices increase, the graph shows a gentle slope, indicating that the number of people increase but the amount of land remains unchanged. When there is a slight land fever, the slope becomes steeper. A drastic land price rise turns the graph into a quadratic curve. Land fevers under normal market circumstances, as is the case at present, may trigger a realty bubble, which cannot keep expanding but will eventually burst. Those who can sell realty products when the bubble is about to burst will profit handsomely; others will suffer financial losses. Such a realty market is not sustainable; investment may entail as much risk as gambling
In terms of efficacy, it is not advisable to invest simply to profit from rising prices. A healthy realty market should aim to profit from economic development. Speculative investment may trigger a financial crisis when the realty bubble bursts.
The financial crisis in Southeast Asia in 1997 arose from a realty bubble exploding. Many people who used their houses as collateral for realty loans suffered. Assets were overvalued so that more loans could be tapped into. When the realty bubble emerged and exploded, banks lost liquidity and a financial crisis engulfed the region.
The global financial crisis in 2008 arose from the realty bubble in the U.S. The financial system there embraced derivatives, which led to the prevalence of subprime mortgage and caused the realty market to escalate into a bubble. After this bubble exploded, the global financial market was in turbulence.
This shows how land fevers engender realty bubbles that make investment extremely risky. They also hamper economic development since unstable land prices make many product prices volatile, too. When financial institutions inject funds into the realty market, a financial crisis may also erupt.
Solutions
There are grave consequences triggered by the realty bubble and land fevers. In developed countries, progressive tax is used, with speculative deals being subject to sky-high tax rates. Additional tax is also imposed on the value added to land due to other people's investment. However, Vietnam's realty tax remains outdated and cannot be used to tackle land fevers. Land use transfer deals must still be approved. State agencies can only rely on a limited array of measures to reduce land fevers.
First, Hanoi and HCMC must consider tackling land fevers their priority, so that they will not spread to other regions. Land fevers in other localities are not as impactful or persistent and can be addressed via three measures: suspending land use right transfer until zoning plans are approved; disbanding temporary roadside realty markets (as they cause social disorder) and getting the media to publish accurate information on zoning plans and the risks entailed in speculative investment, so that herd mentality will not arise.
Second, the State Bank of Vietnam should ask commercial banks to temporarily cease loans for realty trading, so that realty bubbles and financial storms can be avoided.
Third, the 2013 Land Law can only be amended in 2023. Localities must rely on Decree 148/2020/ND-CP, which amends and supplements decrees that guide the implementation of the Land Law. In essence, there should be a consistent procedure, via people's councils, to increase land supply and boost the approval of realty projects, which have dropped in quantity. This will allay fears of shortages in the future. Local authorities should prepare for a new approach towards land management, with a vision on a sustainable realty market, in line with amendments to the Land Law.
english.thesaigontimes.vn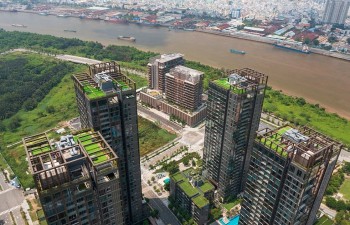 Economy
Vietnam Business & Weather Briefing (August 11): Vietnam to increase coal imports in 2025-2035 period, ten tonnes of Vietnamese longan exported to Australia.