Latest COVID-19 update in Spain: death tolls overtake China's as virus ravages Europe
With 3,434 patients succumbed to the coronavirus, Spain surpassed China's death totally (3,285), becoming the world's second-highest country regarding death tolls, only after Italy (6,280).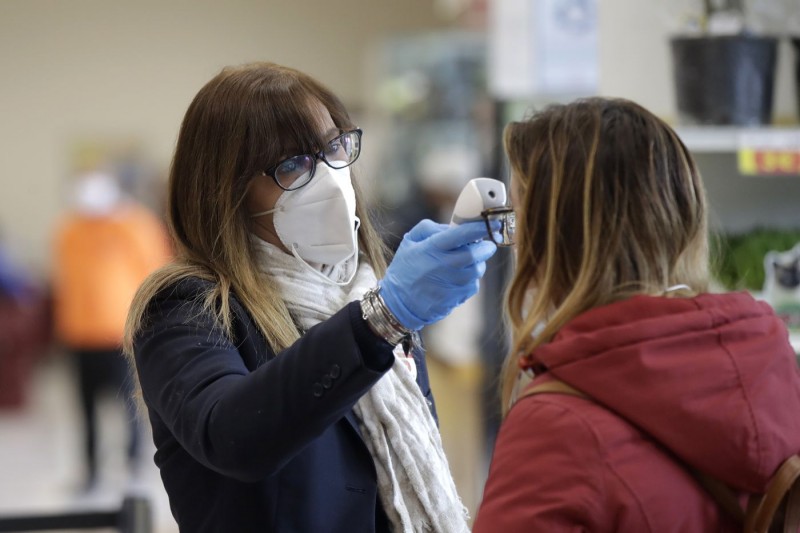 Spain is now world's second-highest country in terms of death toll. (Photo: Inquirer)
Figures released by the health ministry on Wednesday show that in just 24 hours, Spain's national death toll rose by 738. Its number of cases soared by 7,973. These are the highest figures for Spain in a single day. The country now has 47,610 confirmed cases.

Catalonia accounts for close to 10,000 of those, while the Basque Country and Andalusia both have more than 3,000 cases. But the worst affected region is the area around the capital Madrid, which has recorded 14,597 cases.
Madrid's municipal funeral home announced on Tuesday it has stopped collecting victims of Covid-19 – the disease caused by the coronavirus – while the city's major ice rink will be used as a temporary mortuary.The Defence Ministry said that staff at some care homes had left after the coronavirus was detected.
The outbreak has hit Spain and put a tragic strain on its health system, especially in the central region around Madrid, with one-third of the positive cases and roughly half of the casualties.
On Monday, soldiers in Spain brought in to tackle the outbreak found retirement home patients abandoned and even dead in their beds.
There have also been several cases in different hospitals of coronavirus patients fleeing, according to the director of the country's national police force.
This emerging problem is unnecessarily creating a "huge task" for security authorities to locate the patients and bring them back to hospitals, Jose Angel Gonzalez said on Tuesday.
Spanish authorities hope the country will reach the peak of the outbreak this week, which would mean that wide-reaching limitations on freedom of movement for 47 million residents had begun to take effect.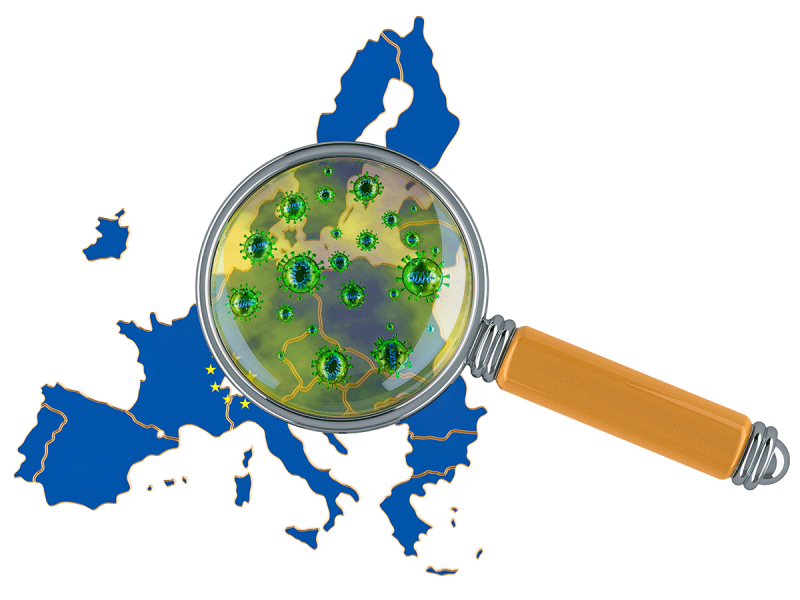 The novel virus is ravaging across Europe (Photo: BioWorld MedTech)
What is the situation across Europe?
There have been more than 435,000 confirmed cases worldwide. Europe is now the centre of the global outbreak.
Leaders of nine EU countries have called for the 27-member bloc to raise funds through a "common debt instrument" to tackle the pandemic.
"In particular, we need to work on a common debt instrument... to raise funds on the market on the same basis and to the benefits of all member states," said the letter, which was signed by the leaders of Spain, France, Italy, Greece, Ireland, Belgium, Luxembourg, Slovenia and Portugal.
In other developments:
Italy has increased punishments for breaking virus control measures, including fines of thousands of euros and five-year prison terms for anyone who tests positive and breaks their quarantine. Nearly 70,000 people have tested positive for the illness there
On Tuesday, France became the fifth country to record more than 1,000 coronavirus deaths. Jerome Salomon, the country's top health official, has warned that the number could be even higher, as the 1,100 confirmed total only counts people who died in hospitals. Scientific advisers have called for the lockdown there to be extended from 15 days to six weeks – something health officials have not ruled out
Russia's President Vladimir Putin has postponed a vote on constitutional change that would allow him to stay in power, because of coronavirus concerns. The public vote had been due to be held on 22 April. The official number of people infected in Russia rose to 658 on Wednesday - the largest one-day increase in cases so far
In the UK, heir to the throne Prince Charles has tested positive after displaying "mild" symptoms.
Air pollution rates in major European cities have fallen amid the lockdowns in force. Levels of nitrogen dioxide (NO2) in the Italian city of Milan were down 21% compared with the same week in 2019, the European Environment Agency says. Madrid's NO2 levels were down 41% and Lisbon's rates were down 51%
Globally there are nearly 445,815 cases of the virus, with deaths approaching 20,000 and more than 112,000 people having recovered.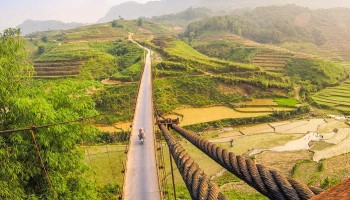 Travel
Visitors rate the 7 most amazing roads in Vietnam, weaving through mountains, jungles, and beaches, according to Lonely Planet magazine.