New threats prior to American presidential election
A firebomb burned through the Republican Party headquarters in North Carolina's Orange County, the United States, on October 16th.
(VNF) - A firebomb burned through the Republican Party headquarters in North Carolina's Orange County, the United States, on October 16th.
It happened at 347 Ja-Max Drive and was discovered on October 16th Sunday morning by another business owner. Officials said it happened between 9 p.m. Saturday and 9 a.m. Sunday.
The graffiti included a swastika and the words "Nazi Republicans leave town or else," which was spray-painted in black on the side of an adjacent building.
A bottle, filled with flammable substance, was thrown into a window during the night, setting off a fire that scorched the interior of the building before the blaze burned itself out, police said.
No casualties were reported in the incident, which occurred less than a month before the presidential election. But it raised concerns over violence against America's democracy.
A burned couch rests next to warped campaign signs at the Orange County Republican Headquarters in Hillsborough, N.C. (Photo: Jonathan Drew/AP)
The US presidential election will take place on November 8th. The two main candidates are preparing for their final head-to-head debate on October 19th.
Republican Party leaders in North Carolina called the attack a "political terrorist act" which goes far beyond vandalizing property. Its hateful message undermines decency, respect, and integrity in civic participation.
Republican candidate Donald Trump blamed the attack on Democrats. Meanwhile, Democratic candidate Hillary Clinton condemned the incident as horrific and unacceptable.
North Carolina is a crucial state in the race to the White House and both Hillary Clinton and Donald Trump are trying hard to win this state. On the US electoral map, states whose residents predominantly favor the Republican Party are marked red. States that favor the Democratic Party are marked blue. States where there is a balance of support for the Republican and Democratic party, are considered "swing states". North Carolina is one of a handful of swing states.
After the second debate, a Politico poll showed Clinton slightly ahead of Trump. She has more support than Trump does in 7 out of 11 swing states. In 2008 incumbent President Barack Obama became the first Democratic presidential candidate to win North Carolina. Clinton is hoping history will repeat itself this year.
The 3rd presidential debate will be held on October 19th at the University of Nevada in Las Vegas. The Republican Party's internal pisions and Trump's penchant for troubling statements are making a Democratic win more and more likely.
After the North Carolina attack, security has been increased at all Republican offices and events. There is a growing fear of further violence as the US presidential election enters its final stage./.
( Compiled by VNF )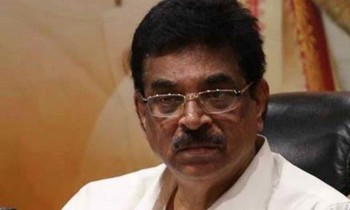 Economy
Mizoram Governor Hari Babu Kambhampati on Thursday said that a Super-Speciality Cancer Hospital and Research Centre would be set up in Aizawl