Overseas pilgrimage tours attract travelers in Vietnam
India, Thailand, Myanmar, Cambodia, and Bhutan are among the popular destinations
Many Vietnamese travelers are willing to spend big on overseas pilgrimage tours, which offer a variety of cultural and spiritual experiences in such religious places as India, Thailand, and Bhutan.
An advertisement for a pilgrimage tour to Lumbini, Nepal
As the Lunar New Year holiday is over, local travel agents are now offering various tours to foreign destinations with deep culture and religions, attracting a large number of clients.
The journeys are designed not only to meet tourists' spiritual demand but also to bring them a unique and comprehensive experience of the local culture.
According to a representative of Ho Chi Minh City-based tour operator Vietravel, India, Thailand, Myanmar, and Cambodia are still favorite places when it comes to pilgrimage trips.
Bhutan, one of the new destinations, has also captured a lot of attention, he added.
Pilgrimage tours to places in Southeast Asia, including Siem Reap - Phnom Penh, Bangkok - Pattaya, and Yangon are offered at between VND3.4 million (US$149) and VND12 million ($527), according to local travel agents.
A trip to India may cost up to VND32 million ($1,406).
One of the most luxurious journeys currently available is a seven-day stay in Bhutan, which is priced at nearly VND60 million ($2,637).
Domestic pilgrimage tours are also a good option for those who cannot afford to travel overseas.
Tour operators have organized various excursions to the Yen Tu relic site in northern Vietnam, Bai Dinh Pagoda in the northern province of Ninh Binh, Truoi River and Truc Lam Bach Ma Zen Monastery in the central province of Thua Thien-Hue.
The prices for these tours range from VND300,000 ($13) to under VND10 million ($440).
The primary clients for pilgrimage tours are middle-aged people, local tour operators stated, adding that guides for these trips must have a proper knowledge of the religion and culture of each destination./.
VNF/TTO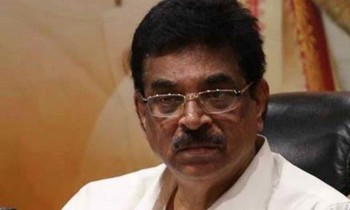 Economy
Mizoram Governor Hari Babu Kambhampati on Thursday said that a Super-Speciality Cancer Hospital and Research Centre would be set up in Aizawl