PM: Economy seeing dramatic developments
Prime Minister addresses Vietnam Business Forum 2017 in Hanoi.
Prime Minister addresses Vietnam Business Forum 2017 in Hanoi.
PM Nguyen Xuan Phuc (front, centre) at the Forum. Photo: Quang Huy (VET)
Addressing the annual Vietnam Business Forum (VBF) on December 12 in Hanoi, Prime Minister Nguyen Xuan Phuc highlighted the phenomenal performance of Vietnam's economy during the 20 years of the VBF, but added that more must be done for the country to adapt to a future of untraditional and unimaginable trends compared to the last two decades.
Vietnam's business community has increased in size and improved in potential, being the driving force of the economy over the last 20 years, as reflected by GDP in 2017 of $220 billion; eight times higher than 1997's $27 billion. "By 2020, GDP will be somewhere close to $300 billion; a drastic change when looking back," he said.
6.7% GDP target achieved
Vietnam's economy is now witnessing dramatic developments, surpassing all 13 government targets set for the year. GDP is 6.7 per cent; a ten-year high. "The macroeconomy is stable, inflation is under control, exports have strongly increased, and the industrial sector has clearly recovered, with it being an important driving force of growth," the Prime Minister said.
The number of new enterprises also reached a record this year. More than 120,000 new businesses have been established, with new and additional registered capital standing at VND3,000 trillion ($131.7 billion). The country also welcomed the return of more than 25,000 businesses that had previously suspended operations.
Foreign direct investment (FDI) is becoming so much more important through the development and enhancement of value-added localization rates, creating jobs and contributing to the State budget. Registered FDI capital hit more than $35 billion, up 30 per cent year-on-year, while pledged FDI capital is the highest in ten years, hitting $17.5 billion, the Prime Minister noted.
Vietnam's business environment continues to climb, ranking 68th out of 190 countries in the World Bank's Ease of Doing Business Rankings this year, up 14 places against last year and 30 against 2012, while the country's competitiveness rose 20 ranks over the last five years to 55th out of 137 countries in the World Economic Forum's Global Competitiveness Report 2017-2018.
However, "Vietnam has a lot to do to continue improving its business environment and competitiveness to top the ASEAN group and meet OCED's standards," the Prime Minister cautioned.
Impacts on the business community
Vietnam's middle class, which is believed to be growing at the fastest rate in Southeast Asia, will change the structure of consumption in the economy, opening up new business opportunities that only dynamic and creative enterprises can grab, the Prime Minister said.
Technological change, social interest, and globalization are new motivations for business development during the fourth industrial revolution (Industry 4.0), with this also being the basis for how the government will manage creating a favorable business environment, stimulating creativity and competitiveness.
With some 52 million people using the internet, or 54 per cent of the population, Vietnam ranks fifth in Asia-Pacific in terms of the percentage of the population with internet connection, behind only China, India, Japan, and Indonesia. It also has high mobile phone connectivity, with some 55 per cent of the population using smartphones. By 2020, Vietnam will be among the upper regional group, with eight out of every ten people using mobile phones. "Our tech market has a lot of potential for investors to easily connect their products and services to the huge number of customers here in Vietnam," Prime Minister Phuc said.
The new driving force for growth must come from creativity and innovation. Many developing countries are now spending huge sums on research and development (R&D), resulting in an increasing number of research publications and patent applications. "Vietnam must not stay outside of this trend," he said.
The Prime Minister emphasized that low service quality, bureaucratic obstacles, and limited infrastructure encourage the government to digitalize public services. "Infrastructure and high-tech is the key for integration," he said. "Industry 4.0, with new technology, will develop the potential of economies in an untraditional and unimaginable way compared to two decades ago," he said./.
VNF/Vn Economic Times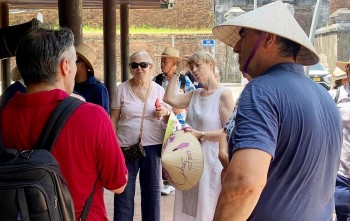 National
Vietnam News Today (Mar. 29): Vietnam to issue e-visa to foreigners of all countries; Vietnam, China beef up defence ties; Outbound tours prove popular during April holiday; Vietnam International Travel Mart 2023 to spotlight cultural tourism.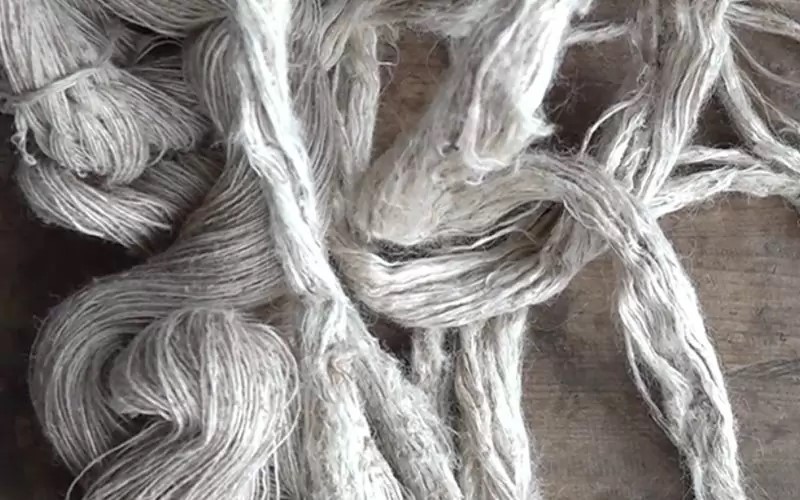 Economy
Nettle plant has traditionally been used to make ropes, jackets, bags and blankets among others. The practice of making yarns from nettle plants lost its popularity in many parts of the country after cotton became easily available. But in Lauri Gewog of Samdrup Jongkhar, people are not only keeping the tradition of producing nettle yarn alive but also making a good income from its sale.
March 28, 2023 | 16:00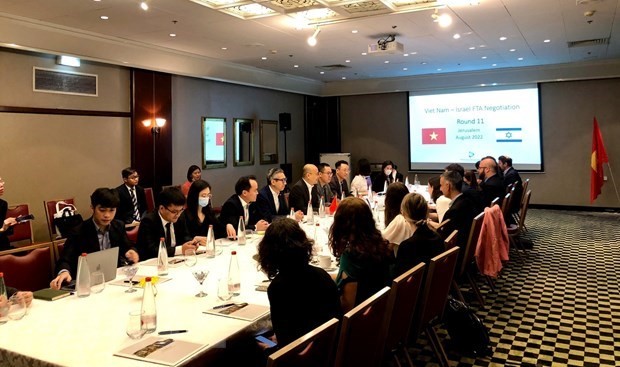 Economy
The signing of Vietnam - Israel Free Trade Agreement will open up many opportunities for Vietnamese businesses, and also new challenges when approaching this market.
March 28, 2023 | 15:15