Quang Tri province: 12th kindergarten built by Peace Tree put into use
(VNF) - The Women's Union of Quang Tri province on March 20th coordinated with Peace Tree Vietnam to inaugurate a kindergarten in Ta Leng hamlet, Dakrong commune, Dakrong district.
The groundbreaking ceremony (photo: Thanh Thuy)
This is the 12th kindergarten built on the sponsorship of Peace Tree Vietnam, in coordination with the Women's Union of Quang Tri province.The kindergarten, covering an area of 97.2 m, including 1 classroom, 1 kitchen, 1 toilet and learning facilities.
The construction of the kindergarten costed over VND 658 millions and took 5 months to complete. The kindergarten is expected to create more favorable condition for local children to receive pre-school education, assisting local authorities in realizing the goal of universalizing education.
Inauguration ceremony (photo: Thanh Thuy)
Ta Leng is a remote hamlet in Quang Tri province. 97% of the population in the locality are of Van Kieu ethnic group. In the hamlet, there are 71 kids who are at the age for kindergarten, but only 41 are going to schools, due to the shortage and degradation of infrastructures./.
( Translated by Phi Yen )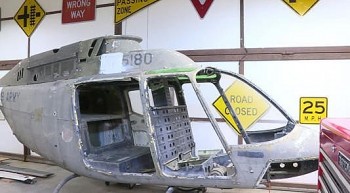 World
A piece of military history related to Vietnam is coming to life with a special project in a small Barton County townm in the US