Record heatwave scorches Sydney
While much of the U.S. is in deep freeze, Sydney is smouldering under its most severe heatwave in 80 years.
While much of the U.S. is in deep freeze, Sydney is smouldering under its most severe heatwave in 80 years.
Temperatures reached record highs in the Australian city of Sydney on Sunday (January 7th) as the city bore the brunt of a heatwave.
Sydney's Harbour Bridge. (Photo: AFP)
According to the Sydney Morning Herald, the temperature in Penrith, west of Sydney, recorded before 3.30pm local time hit 47.3°C - the highest in 79 years.
This was surpassed by another record set at the Old Richmond Station at 47.8°C.
The temperature in the Central Business District reached its hottest in five years at 43.4°C just after 1pm, the report added.
Severe fire warnings were issued in the greater Sydney area and fire bans were put in place across the city and other states.
The heat wave causes great concern for Sydney's homeless population, with Mission Australia working hard to provide shelter and water for the city's less fortunate inhabitants. Two homeless people have already been taken to the hospital for heat-related conditions. Many others have been placed in hostels and refuges. Water is being distributed in parks and on the streets.
Even animals are straining under the extreme heat, with Sydney Zoo employees scrambling to cool them off as much as possible by feeding them ice-cold food.
According to 9News Australia, there were 51 fires burning across the city on Sunday.
On Saturday, bushfires destroyed buildings and threatened lives in three states -Victoria, South Australia and Tasmania.
A fire raging out of control set several structures ablaze on the outskirts of Melbourne, the country's second-largest city, and the capital of the southeastern state of Victoria.
Australia is well known to be a very hot country, but these temperature extremes in Southern Hemisphere summer, combined with the temperature extremes in Northern Hemisphere winter, are not only great cause for concern, but proof that climate change is indeed real, and a serious threat./.
VNF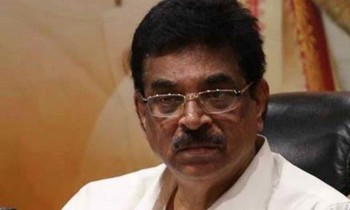 Economy
Mizoram Governor Hari Babu Kambhampati on Thursday said that a Super-Speciality Cancer Hospital and Research Centre would be set up in Aizawl