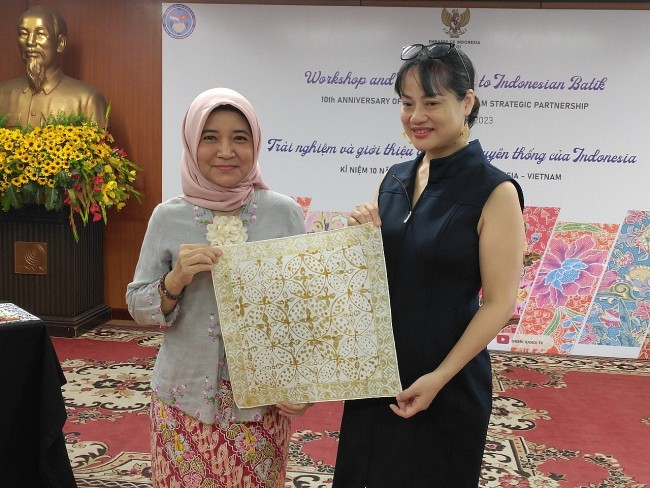 Vietnamese participants were excited to show their Batik drawing skills on the white cloth.
Indonesia - Vietnam cultural exchange through Batik drawing held in the southern province of Dong Nai.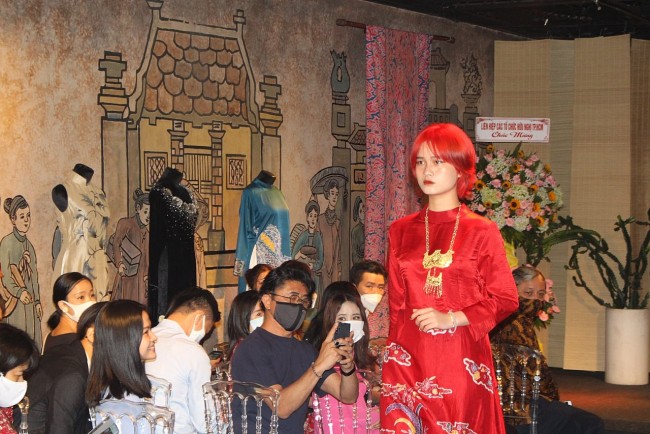 A fashion show presenting a special Ao Dai, made from Indonesian Batik fabric, was held on April 3 in Ho Chi Minh City.