Vietnam's treatment of a UN staff member who had contracted Covid-19 demonstrates international solidarity in the pandemic fight.
Vietnam has received and successfully treated a United Nations (UN) staff member who was in a critical condition after being infected with Covid-19 while working in a regional country.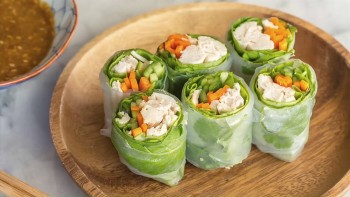 Travel
Rolls are a easy-to-make dish that is loved by many Vietnamese diners as well as Korean stars.