The 9th America's Arms: Spreading The Faith
Association of Vietnamese Students and Professionals in the United States (AVSPUS), in collaboration with Vietnamese Youth and Student Association in Texas, shall co-organize the series of events named "The 9th America's Arms" (Vong tay nuoc My) in December in Dallas, Texas (USA). It is known as the year-end meeting for Vietnamese youth and students in the US.
As an annual event of AVSPUS, it marks the new normal amid Covid-19 pandemic. With the theme of "Spreading the faith", this event is expected to attract more than 35,000 students in the international student community, of which more than 300 people will directly attend in Dallas.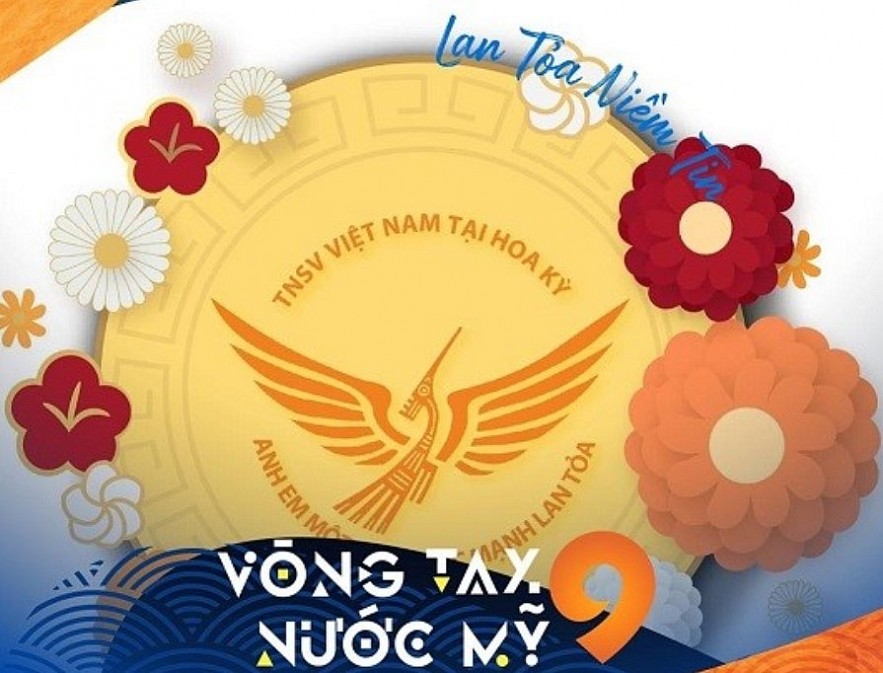 The 9th America's Arms: Spreading The Faith. Photo: baoquocte.vn.
Following the success of the previous ones, this event promises to continue to spread the enthusiasm, strengthen the cohesion of the Vietnamese youth and student community, and build a playground with practical values for the future to encourage and create success for the young generation of Vietnam in the US.
Scheduled to take place from December 17 to 19, the event focuses on topics ranging from career seminars, networking opportunities, sports, community culture and entertainment.
"Vong tay nuoc My" in 2020. Photo: sinhvienusa.org
The series of events is scheduled to kick off with a welcoming night, to create opportunities for the organizers, guests, and members to meet, exchange and participate in interesting networking activities. In order to connect and create opportunities for young Vietnamese to hone their skills in the US and Vietnam, the Organizing Committee has just launched an application to recruit volunteers for activities. Participating in the program as a volunteer will give young people relevant skills in event organization, project management, communication and advertising skills.
The event will be followed by a career seminar, with a series of online seminars discussing many areas such as science, technology, and business. This is also an opportunity for students to expand their professional network and test interviews with experts from leading companies and corporations in Vietnam and the United States.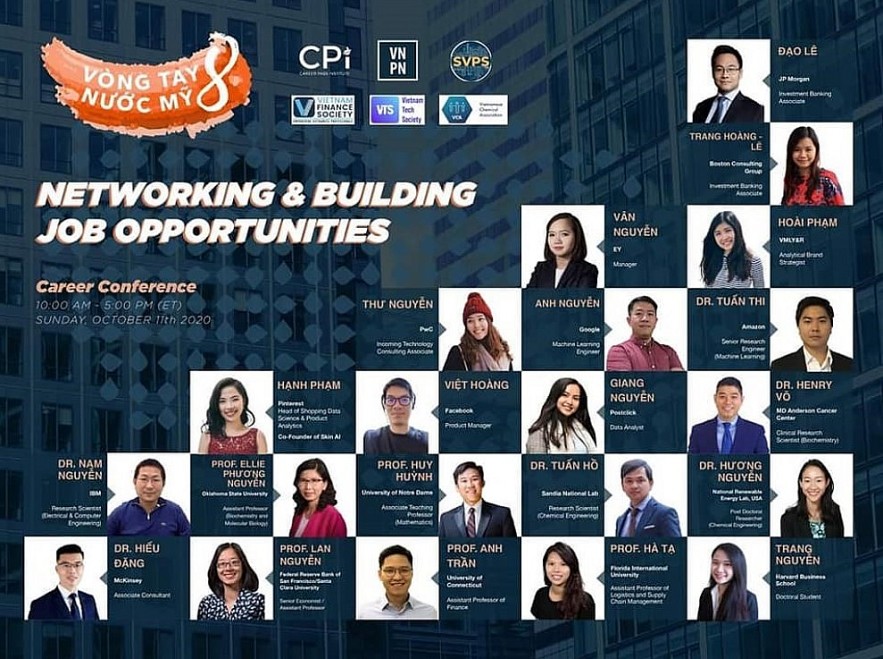 "Vong tay nuoc My" in 2020. Photo: sinhvienusa.org
In particular, the federal football games is home to the strongest teams from all over the US. In addition, the 9th America's Arms E-sports Games promises to bring exciting competitions for the teams, players as well as viewers.
During the exhibition and Gala night, guests will have the opportunity to own paintings and artworks through charity donations or auctions to help the disadvantaged groups due to the Covid-19 pandemic in Vietnam. The Gratitude Gala is also a chance to honor Vietnamese individuals and organizations with outstanding achievements in the US.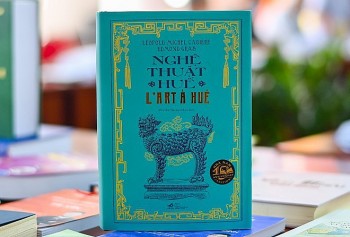 Expats in Vietnam
Inspired either by Vietnamese art or the people themselves, foreign authors often find inspiration in the S-shaped nation.