The US is Vietnam's largest export market in January
The US becomes Vietnam's largest export market in the first month of the year with turnover hitting 7.5 billion USD, up 57.4% year on year.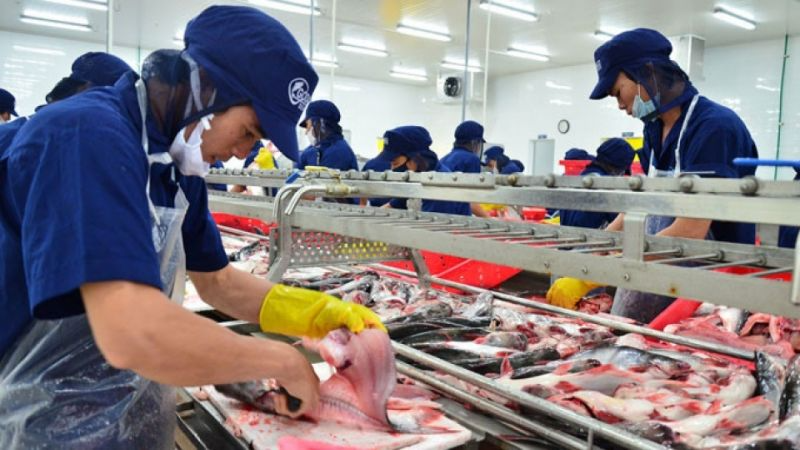 Illustrative photo.
The statistics announced by the General Statistics Office show that in January 2021, China follows China to be the second-largest export nation of Vietnam with the total turnover reaching 5.8 billion USD, up 111.6% while that of EU was 2.8 billion US, a 14.8% increase.
China ranked second among the country's biggest export markets with US$5.8 billion, a huge increase of 111.6% from the same period last year, followed by the EU, ASEAN, Japan, and the Republic of Korea, according to VOV.
January saw the import turnover of goods enjoy a strong surge of 41% to US$26.4 billion compared to the last year's corresponding period.
In contrast, China remains the largest importer of Vietnamese goods with import turnover reaching US$9.6 billion, marking a rise of 72.7% on-year, followed by the Republic of Korea, ASEAN, Japan, the EU, and the US.
The nation racked up a trade surplus of US$1.3 billion during January, of which the domestic economic sector recorded a trade deficit of US$1.8 billion, while the foreign-invested sector runs a trade surplus of US$3.1 billion.
The country also enjoyed a trade surplus of US$1.5 billion with the EU, while suffering a trade deficit of US$3.8 billion, US$3.4 billion, and US$1.1 billion with China, the Republic of Korea, and ASEAN, respectively.
Vietnam is aiming to increase its export revenue to US$340 billion by 2020, as per a report on socio-economic development for the 2021-2025 period compiled by the Ministry of Industry and Trade (MOIT), Nhan dan reported.
With such a target, exports should grow by an annual average of 5%.
The MOIT expects Vietnamese exports to the European and American markets to expand by 7-10% per year.
In 2025 Vietnam is also expected to import US$330 billion worth of goods, with import growth averaging at 4.9% annually over the next five years.
Domestic trade is expected to contribute 13.5% to GDP in 2025, with annual average growth at about 13.5%. The MOIT aims to have revenue from retail sales and consumer services grow by 9-9.5% per year.
The proportion of retail sales through modern forms of commerce is expected to reach 35-40% by 2025, while the amount of small and medium businesses involved in e-commerce is targeted at 45%.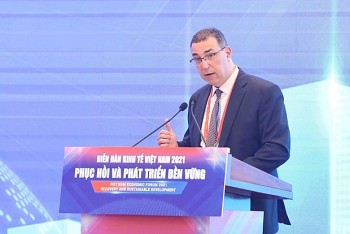 National
Vietnam News Today (December 6): Vietnam records 14,312 new Covid cases; Vietnam-Lao special relations continue to be nurtured; Vietnam's economy showing signs of recovery; Hanoi changes face-to-face learning plan at last minute.