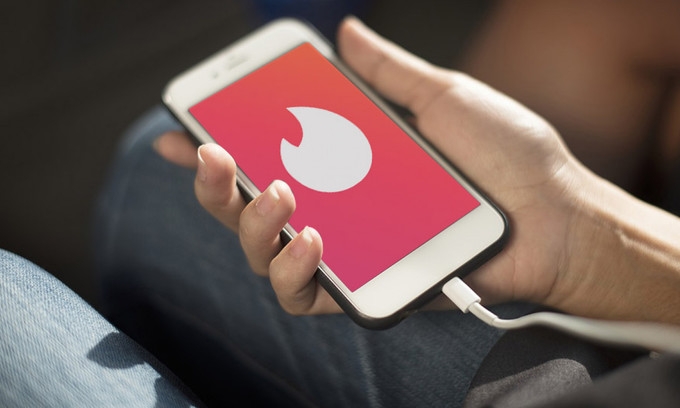 Vietnam is among 13 countries to be selected for the trial (Photo: Pixabay)
The 12 remaining selected for trial by Tinder along with Vietnam are Virginia, Illinois, Georgia and Colorado in the U.S. Brazil, Australia, Spain, Italy, France, Indonesia, Korea, Taiwan, Thailand, Peru and Chile.
The newly-updated feature itself, which is enabled on a match-by-match basis, is simple to use. Once two matched users want to step further in the virtual relationship, they can indicate they're ready to move to a video session by tapping the new video icon. The clever part is that the feature itself isn't enabled until both matches opt in. What's more, Tinder users won't be informed if a match toggles on the video chat feature. The idea is to wait until the discussion comes up naturally, as it often does in a text-based chat.
Unlike in other video chat features where the majority of the screen space is taken up by the person on the other line, Tinder's Face to Face feature splits the screen equally between the two parties.
"No one should be put in the corner when it comes to getting to know a match. This helps you make sure you're putting your best face forward with your match," Tinder said in a statement.
Tinder has said that the calls should remain clear of nudity, sexual content, harassment, hate speech, violence, or other illegal activities. Users also agree calls will need to be age-appropriate.
Tinder parent Match told Tech Crunch that it had earlier tested "Face to Face" various times before the COVID-19 outbreak but never saw significant adoption. The pandemic has changed things, however. Users now can virtually meet and hold conversations with their match instead of going on briefer "getting to know you" coffee or drink dates, as before. Virtual interaction is more suitable during this COVID-19 time.
According to the General Statistics Office, the percentage of single-person households in urban Vietnam has risen from 6.23 percent in 2004 to 9.1 percent in 2014 and 10 percent in 2019.
As of last year the number of smartphone users in Vietnam was estimated at 35.67 million, or around 37 percent of the population.
Jasmine Le