UK police found missing Vietnamese girl
Police County North Yorkshire in northeastern England announced on August 13 that Vietnamese teenager Le Thi Dieu Linh, 15, who went missing during a visit to York on August 6 was found in good health.
Le Thi Dieu Linh. Photo: North Yorkshire Police.
"We have confirmed that a 15-year-old girl, Le Thi Dieu Linh, was missing during a visit to York and was found safe and sound on the night of August 12." The North Yorkshire police statement said. "As we are investigating, we can not reveal the location of the discovery of Le Thi Dieu Linh."
The local police are still investigating the incident after 10 people and two people were arrested People are being detained for questioning. Of the 10 people arrested for investigating the case, two remain in police custody for questioning. One of these Vietnamese is 25-year-old Ho Quang Ngoc, who has been charged by the US District Court with child abduction and immigration violations. The York Court expects Ngoc to be heard on September 16.
According to investigators, Le Thi Dieu Linh was missing shopping on August 6 in York. The last time Linh was seen was when he was walking with an Asian man on Coney Street near Rise Station Station at 4:40pm. Linh could not speak English, wore a white jacket, light blue denim shorts and a white backpack.
Linh went missing from her tour group of Travel Plus Vietnam – which is headquartered in Ho Chi Minh City.
After not seeing Linh, the tour guide went to the Embassy of Vietnam in the UK to report the case and return Linh's passport.
According to the Vietnamese travel company, Linh applied for her visa on her own and only bought the tour. The travel group of Travel Plus Vietnam arrived back in Vietnam on August 9./.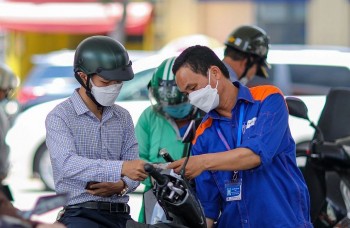 Economy
Vietnam Business & Weather Briefing (Oct 2): Binh Duong lures foreign investors with special care, the North and Central regions continue to have heavy rains, leading to the risk of flooding, flash floods, and landslides.