UNDP aims to build 1,178 resilient houses in 2019
With support from the Green Climate Fund (GCF), UNDP and the Vietnam's Government, a project to improve the resilience of coastal vulnerable communities in Vietnam.
According to informations released in UNDP in Vietnam's (PTVN) fanpage, 4,000 resilient houses will be built in five coastal provinces: Quang Ngai, Hue, Thanh Hoa, Quang Nam and Quang Binh. Up to now, there are 1,631 resilient houses built. And the total resilient houses will be completed in 2019 is 1,178.
This project will give priority to ethnic minority households, households with difficult living circumstance (i.e. elder citizen-headed, single member, those having members with disabilities, etc), and households living in difficult administrative (remote) locations of highly disadvantaged zones and villages of the provinces.
Nguyen Thi Mua and her family live in a vulnerable coastal community where extreme weather will continue to get worse. Photo and story: Phan Huong Giang/UNDP Vietnam
"We used to dream of a safe house every night," says Mua.
Mua and her husband and four children live in Vinh Hai commune in coastal Vietnam, where extreme weather is now a fact of life. In 2017 alone, 16 typhoons hit Vietnam. More than 350 people lost their lives and hundreds of thousands of homes were destroyed.
"Many times, we have had to borrow money to make repairs after typhoons," Mua says. Often, when things got really bad, they would be forced to stay with their neighbours until their house was habitable again.
Extreme weather is expected to get worse in Vietnam, and it's putting already vulnerable communities at even further risk.
The sea is just 300 metres from Mua's home, and encroaching salination has dramatically reduced how much the family can grow on their land.
In the past their neighbours would hire them to harvest rice, dig potatoes or to do construction, jobs which could earn up to three million dongs — about USD 129/month. However both Mua and her husband are in poor health and unable to work, which has meant even that small income has dried up.
"We have not been able to work and earn any money for a few months," she said. "All the little money that we earn we have to spend on food, our children's education and other things."
Until UNDP stepped in, it seemed as if the dream of a safe home would remain just that — a dream. But Mua and her family are now the proud occupants of a sturdy concrete house — one of the first of thousands being built in Vietnam to withstand an uncertain climate future.
In 2018, project completed 1,098 houses were built and 200 hectares of mangroves restored to health.
The final construction of Mua's new resilient house. New features include a mezzanine to protect against flooding, reinforced roofing and the use of quality cement.
The initiative will help Vietnam reach the Sustainable Development Goals — by the end of the project in 2022, it will have saved an estimated 1.9 million tons of carbon dioxide.
It's also going to mean safer, more secure lives for vulnerable families, such as female-headed households, the elderly, and those living with disabilities.
Mua's new two-room home is based on a design that her family chose. It has a mezzanine floor where they can retreat when the waters rise, reinforced roofing, and cement walls and foundations.
"Since we have this resilient house, we feel much safer. Now, if there is a flood, we can move our belongings, rice, and the children's books to the mezzanine level," she said.
More immediately for Mua and her family it means one thing — peace of mind.
"We have a resilient house to protect our lives and assets. We could not sleep for many nights because we were so happy," she said./.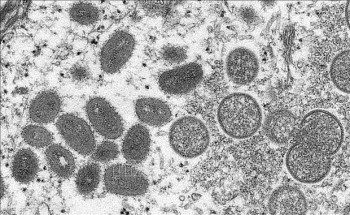 National
Vietnam News Today (Oct. 4): Vietnam reports 796 new Covid-19 cases on October 3; Vietnam attends ICAPP special conference in Seoul; Vietnam announces first case of monkeypox; Petrol prices down in latest adjustment.