VFF confirms its new contract with Park Hang-seo
Mr. Tran Quoc Tuan, standing Vice President of VFF, confirmed VFF has reached an agreement with Park Hang-seo.
The contract with the South Korean coach is paid much attention and VFF's standing vice president indicates that both parties have made agreements with coach Park.
"Today we are glad to announce that the new terms of the contract have been agreed after a long period of negotiation and discussion. The signing ceremony is expected to take place in a few days time."
Park Hang-seo will sign new contract with VFF and Vietnam Football
The negotiations were held with some tension for a long time, which made many fans worried that it would be less possible to keep the park. However, the South Korean strategist always claims his love and dedication to Vietnam football.
Accordingly, the signing ceremony will be held on November 7, during the training camp of the Vietnam national team ahead of the UAE and Thailand matches. The contract is a motivation for players to do better.
Mr. Tran Quoc Tuan also shared that it is a great honor of Vietnam to organize AFF AWARDS NIGHT 2019 and the annual conference of the Asian Football Federation (AFC). This marks the development and reputation of Vietnam on the continent, especially with their achievements in the region.
VNF ( thethao247 )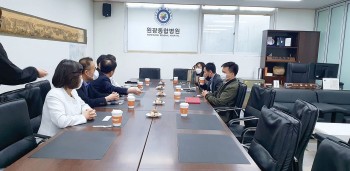 Overseas Vietnamese
A meeting was organized at the Wonkwang Hospital on the provision of medical support for the Vietnamese community in Korea in accordance with the signed cooperation agreement.