Vietnam maintains close cooperation with US to prosper together
Vietnam is working diligently to generate a stable and transparent investment and business environment, hoping to become a destination for international human and capital resources.
The affirmation was made folllowing the US Treasury Department's labelling of Vietnam as a currency manipulator. Experts said the effort would be unreasonable for the country to devaluate its currency, VNA reported.
According to Associate Prof. Dinh Trong Thinh, a senior lecturer at the Academy of Finance, Vietnam would be exposed to such risks as discrimination in tax imposition and goods evaluation in the US market after the US added Vietnam in the list.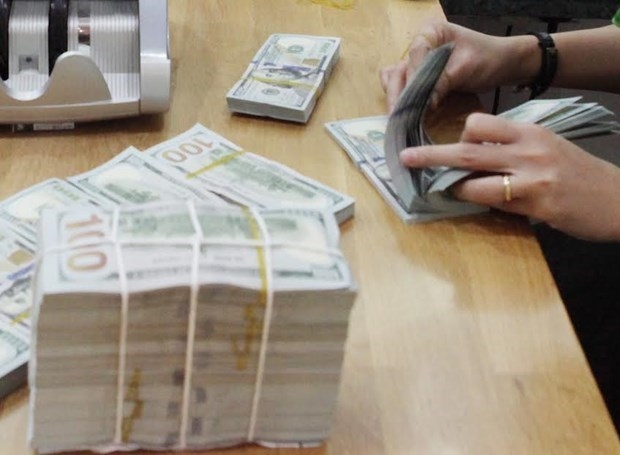 Vietnam would be exposed to such risks as discrimination in tax imposition and goods evaluation in the US market after the US added Vietnam in the list (Photo: VNA)
Maintaining close cooperation with US
One month ago, the US held a forum for its experts and businesses, and those from Vietnam and certain countries, where most of the delegates shared the view that Vietnam has not manipulated its currency.
The American Chamber of Commerce (Amcham) in Hanoi said in a statement that the US and Vietnam have developed a healthy commercial relationship that has created jobs, tax revenues, and opportunities for both countries over the past year.
"Currency manipulation has not been an issue for our membership, and any potential action in the final days of the Trump administration to harm Vietnam's economy with punitive tariffs will damage the close partnership the two countries have developed over many years," said Adam Sitkoff, Executive Director of AmCham in Hanoi.
He added tariffs or other retaliatory measures could have broad commercial implications for companies and investors in Vietnam.
Sitkoff said the recent growth of Vietnam's export to the US was driven primarily by the relocation of the supply chain from China to Vietnam.
"We believe in a cooperative approach and prefer that the US government prioritises its efforts on more pressing issues facing our business community. Examples include policies on digital trade and broadcast, pharmaceutical imports, intellectual property rights, customs and tax procedures, and more."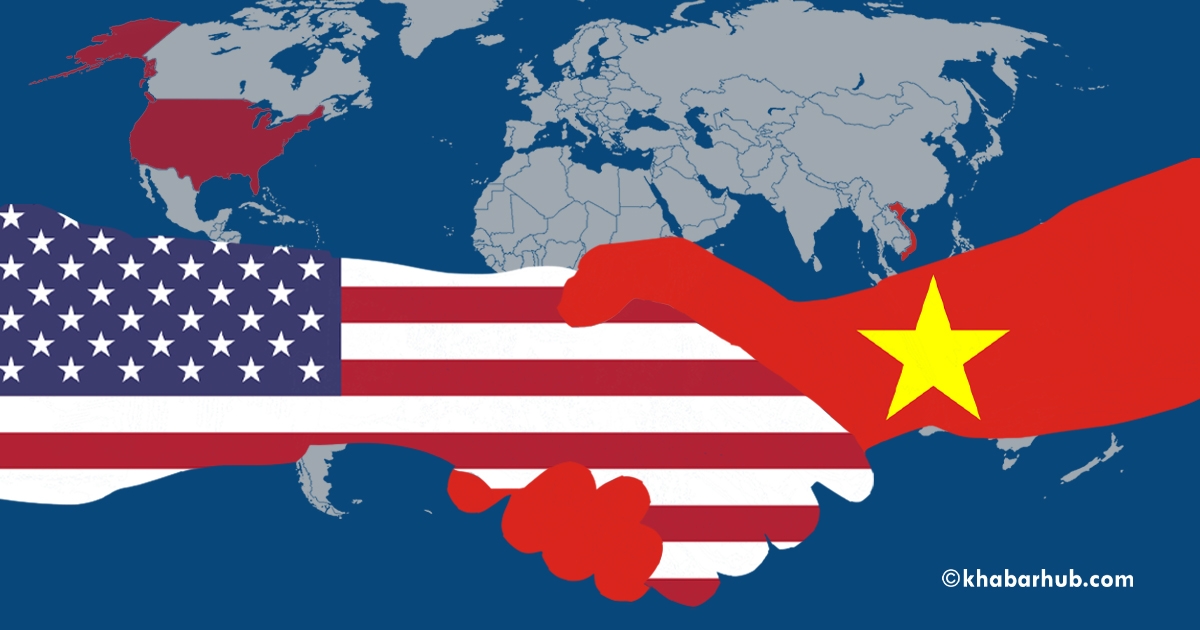 (Photo: Khabarhub)
Regarding the US Department of Treasury's announcement of a report on Macroeconomic and Foreign Exchange Policies of Major Trading Partners, in which Vietnam and Switzerland were listed as currency manipulators, at a meeting of the Government's standing members on December 18, Prime Minister Nguyen Xuan Phuc said that under the instruction of him and other Vietnamese government leaders, Vietnamese ministries and agencies have actively coordinated with US partners, and reaped fruitful outcomes, especially in trade and investment.By opening up its market to more American goods and services, Vietnam can reduce its growing trade surplus with the United States in a manner that benefits both countries, he said.
The two sides have worked together to deal with difficulties and obstacles to maintain a stable trade relationship, towards harmonious, sustainable and win-win trade, the PM said.
The spokesperson of the Foreign Ministry and the State Bank of Vietnam have answered reporters' questions related to the issue, clarifying Vietnam's viewpoint on monetary regulating policy, which aims to stabilise the macro-economy but not to devaluate the currency to create trade advantages.
The Prime Minister has assigned ministries and agencies to continue coordinating closely with the US side to maintain the momentum of the bilateral partnership and make it stronger in the future, bringing practical benefits to peoples and businesses of both countries.
US seeks to expand cooperation with Vietnam
Earlier in mid-November, U.S. national security adviser Robert O'Brien discussed expanding security and defense cooperation while on a three-day visit to Vietnam that commenced Friday.
According to VNE, Deputy Prime Minister and Foreign Minister Pham Binh Minh met with O'Brien on Saturday, both officials agreeing the relationship between Vietnam and the U.S. had never reached such heights.
In the field of security and defense, Minh praised cooperation between the two sides, including maintaining bilateral dialogue mechanisms and strengthening cooperation in search and rescue, humanitarian assistance and disaster relief.
The U.S. earlier announced a donation of $2.1 million in immediate relief to people affected by last month's multiple storms and flooding in central Vietnam.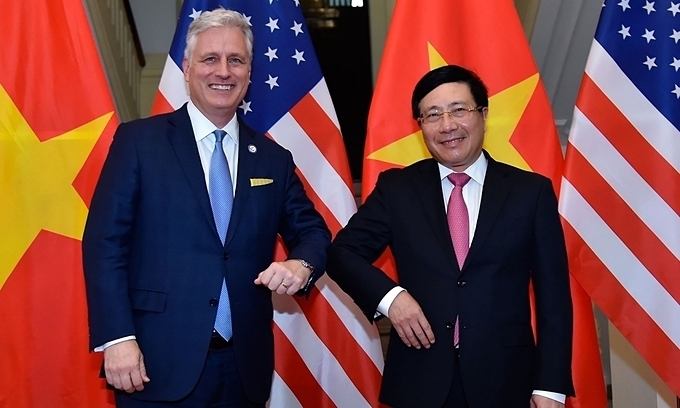 U.S. national security adviser Robert O'Brien (L) is with Deputy Prime Minister and Minister of Foreign Affairs Pham Binh Minh in Hanoi, November 21, 2020. (Photo courtesy of the Ministry of Foreign Affairs/ via VNE)
The two sides also exchanged views on promoting bilateral relations, which prioritized the early resumption of regular delegation exchanges, strengthening humanitarian cooperation, and bilateral trade and investment relations on the basis of mutual benefits.
The same day, O'Brien met with the Minister of Public Security To Lam to discuss fighting transnational crime and increasing cooperation on other security issues.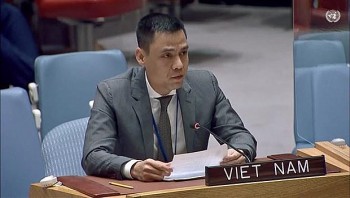 Friendship
Vietnamese Ambassador Dang Hoang Giang underscored the critical importance of protecting civilians in armed conflicts while addressing an annual open debate on the issue held by the UN Security Council (UNSC) on May 25.