Vietnam Migration Profile 2016 released
The Vietnam Migration Profile 2016 was released by the Foreign Ministry's Consular Department and the International Organisation for Migration (IOM) in Hanoi on August 22.
The profile is part of a project on enhancing cooperation among Vietnam's relevant agencies in migration management carried out by the Consular Department and the IOM since 2015.
Illustrative photo
It includes updated data on Vietnam's migration flows, analysis and assessment of migration facts, and recommendations to improve ministries and sectors' migration management capacity, fine-tune relevant policies and laws and boost cooperation among state managerial agencies in this work.
Director of the Consular Department Nguyen Minh Vu said promoting legal migration, preventing illegal migration, ensuring safe migration and protecting the rights and legitimate interests of migrants are a consistent policy of Vietnam.
The country wants to enhance cooperation in migration management with other countries so as to share experience and information, helping to build suitable policies serving national development during the integration process, he noted.
The profile launching event saw the participation of over 100 delegates from the National Assembly Office, the Government Office, ministries, sectors, localities, embassies and consulate generals of countries, and international organisations.
A similar event will be held in HCM City on August 29 to publicise the profile to relevant agencies and foreign representative agencies in the southern region./.
VNF/VNA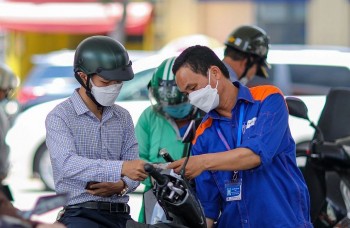 Economy
Vietnam Business & Weather Briefing (Oct 2): Binh Duong lures foreign investors with special care, the North and Central regions continue to have heavy rains, leading to the risk of flooding, flash floods, and landslides.