Vietnam to realise opportunities created by economic integration
2018 is crucial for Vietnam in the roadmap to implementing its international economic integration commitments. However, the country must take the initiative and fully grasp the opportunities brought about by the integration process as Vietnam is a long way into its international economic integration journey.
2018 is crucial for Vietnam in the roadmap to implementing its international economic integration commitments. However, the country must take the initiative and fully grasp the opportunities brought about by the integration process as Vietnam is a long way into its international economic integration journey.
Localities should take the initiative in training highly qualified human resources with good foreign language skills for large projects. (Photo: Nam Anh)
Pursuing integration
Reporting on Vietnam's international economic integration in 2017, Deputy Minister of Industry and Trade Do Thang Hai said that 2017 marked the 22nd anniversary of Vietnam's accession to ASEAN and the 50th anniversary of ASEAN. Vietnam successfully hosted the APEC Year2017, significantly contributing to expanding cooperation and promoting international economic integration in Asia-Pacific.
In addition to promoting integration through negotiations and its participation in international economic cooperation programmes, Vietnam continues to promote domestic integration through the implementation of its commitments on international economic integration, institutional reform, economic restructuring and growth model innovation.
The nation has ratified ten bilateral and multilateral trade agreements with regional and international partners, including the ASEAN Free Trade Area, five FTAs within ASEAN+1 (China, Japan, India, Australia, and New Zealand), and four bilateral FTAs ​​between Vietnam and Japan, the Republic of Korea, Chile and the Eurasian Economic Union.
In addition, Vietnam has principally completed its FTA negotiations with the EU, along with ASEAN signing the FTA with Hong Kong (China) in November 2017. The country continues to negotiate the Regional Comprehensive Economic Partnership, the Comprehensive and Progressive Agreement for Trans-Pacific Partnership and bilateral FTAs ​​with Cuba and Israel.
As such, Vietnam has been negotiating FTAs ​​with roughly 60 economies, including key trading partners that hold approximately 90% of Vietnam's trade. Moreover, it has more than 200 trading partners around the globe, with 29 export markets and 23 import markets reaching more than US$1 billion.
According to the Minister of Industry and Trade Tran Tuan Anh, 2018 will continue to be a strong year for integration. The implementation of the FTA's has positively contributed to the economic development and expansion of the export market, while helping Vietnam to participate more deeply in the global value chain and production network, as well as changing the economic structure in a positive way and improving the business environment and competitiveness. If the FTAs are synchronously implemented and effectively exploited, Vietnam has a great opportunity to make full use of the benefits from such agreements, he added.
Textiles are one of the typical industries that make good use of opportunities from FTAs. (Photo: Quynh Chi)
Taking initiative to grasp the opportunity
There is no denying the achievements that have resulted from the integration process. However, according to the Inter-ministerial Steering Committee for International Economic Integration, Vietnam has not yet made effective use of the opportunities brought about by international economic integration due to the limited coordination among ministries and branches at all levels, in addition to inadequate knowledge on integration from enterprises, such as the lack of information on global markets, international law and the business environment in foreign countries. Local enterprises are small in terms of scale and weak in capacity, links and trademarks, without having a long-term strategy, making it difficult for them to compete on their "home field."
In fact, Vietnam has a difficult task so that the opportunities for international integration are not transformed into challenges. Enterprises need to be proactive in seizing opportunities and connecting with partners to expand their export markets, as well as improving their capacity and access to the global chain. According to Chairman of Ninh Thuan provincial People's Committee Luu Xuan Vinh, the current stage requires localities to actively and positively take advantage, while minimising the negative impacts from the international economic integration process.
Sharing the same view, Minister of Industry and Trade Tran Tuan Anh frankly pointed out that localities should attach significant importance to integrating the implementation of action programmes into specific local plans that are suitable to the practical conditions in each locality. Especially, it is necessary to continue disseminating information on and guiding the implementation of commitments on international economic integration for localities, enterprises and people. It is also crucial to encourage broader and more active participation of the private sector, industry associations, social organisations and people in understanding and implementing the integration commitments.
Deputy Prime Minister Vuong Dinh Hue said that in 2018 there will be fundamental changes in economic restructuring, in which international economic integration will be the core. This is a consistent and thorough policy, requiring a strong transformation in integration. He stressed the need for effective preparation, especially in capacity, for implementing FTAs, focusing on improving product competitiveness, perfecting institutions, and adapting to integration, especially in areas with fierce competition.
Integration is profitable in terms of tariffs, but it results in lower budget revenues, so domestic tax adjustments are mandatory but should be part of the strategy to prevent the erosion of the tax base, he said, adding that integration creates tax benefits but also obstacles from non-tariffs, requiring the harmonisation of procedures and coordination between countries to create favourable conditions for businesses' development.
The international market and trade volatility is expected to increase in the near future, with some major trading partners adjusting their strategies. Therefore, it is necessary to strengthen the research and forecasting of new issues within the "new generation" FTAs and the new trend of regional cooperation shift within ASEAN and WTO, in which it is necessary to maximise the use of technical assistance and consultancy mechanism./.
VNF/NDO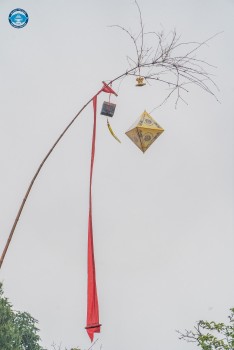 Viet's Home
In the past, the Neu pole (a tall bamboo pole with red garment strips used to ward off evil spirits during the lunar New Year) lowering ceremony at the royal palace of the Nguyen Dynasty was performed to mark the end of the New Year holiday and prepare to enter a new working year.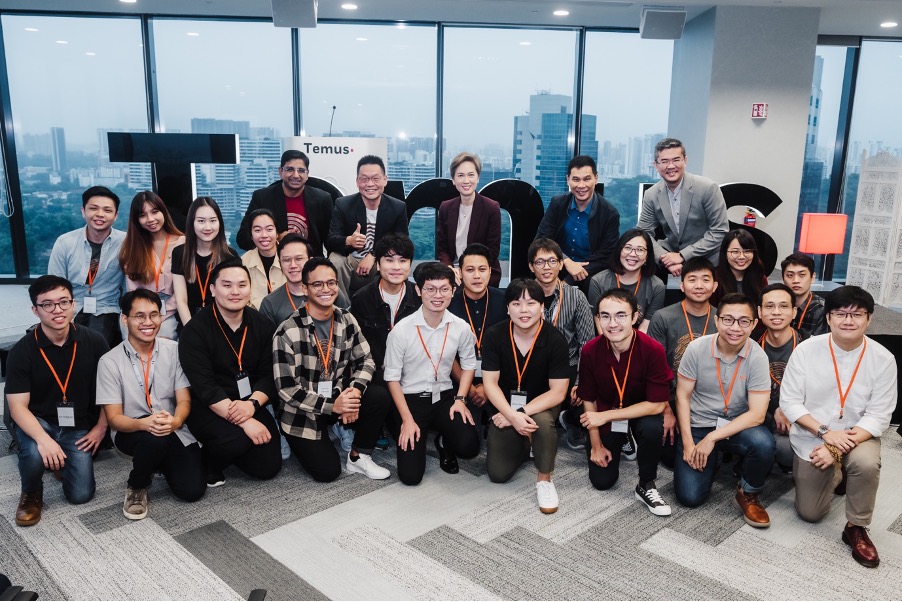 Economy
Singapore's Minister for Communications and Information Mrs Josephine Teo officiated the launch of Temus' Step IT Up programme, supported by Infocomm Media Development Authority's (IMDA) under Techskills Accelerator (TeSA) initiative, for public sector agencies and private companies to jointly 'place and train' people for tech roles in under five months.
January 26, 2023 | 14:00