Vietnamese junior students reap 2 silver medals at World Maths Olympiad
This is the second season Vietnam has representatives participating in the final round of World Mathematics Olympiad (WMO), together with candidates from many countries including China, UK, Canada, Australia, Korea, Thailand, Malaysia, Indonesia.
(VNF) - 2 silver, 7 bronze medals are the achievements of Vietnamese young contestants in the World Mathematics Olympiad.
Vietnamese delegation at the event (Photo: vnexpress.net)
This year, the Vietnamese team consists of 12 members, who are currently grade 5 &6 students in HCM.City.
WMO 2017 final results was announced after the conclusion of inpidual and group competitions. Accordingly, two members of Vietnamese team, named Hoang Duong Phuc Quang and To Huynh Phuc, from Tran Dai Nghia secondary school won 2 silver medals, while their seven other team mates was awarded bronze medal for each.
WMO aims to provide a platform for mathematically gifted youth (source: asmo.asia)
In the team competition, Vietnamese team brought home the bronze medal.
The Vietnamese team was shortlisted from a contest jointly held by the HCM.City Department of Education & Training and EMG Education in April.
The World Mathematical Olympiad (WMO) is the International Championship for Elementary and middle School students and is held annually in a different countries member-countries join then international event.
WMO aims to provide a platform for mathematically gifted youth from around the world not only to show their mathematical and critical thinking skills but also to engage in cultural exchange./.
( VNF )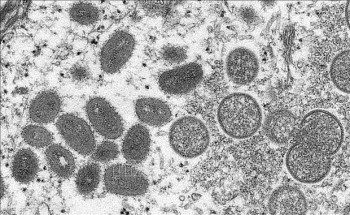 National
Vietnam News Today (Oct. 4): Vietnam reports 796 new Covid-19 cases on October 3; Vietnam attends ICAPP special conference in Seoul; Vietnam announces first case of monkeypox; Petrol prices down in latest adjustment.