Vietnamese students' 7-day learning tour in Taiwan
(VNF) – Recently, 17 students majoring in Chinese language of the Hanoi Foreign Language Specializing School spent one week with their peers in Taiwan's Taipei Jingmei Girls' Senior High School.
(VNF) – Recently, 17 students majoring in Chinese language of the Hanoi Foreign Language Specializing School spent one week with their peers in Taiwan's Taipei Jingmei Girls' Senior High School.
The programme was conducted as part of the Memorandum of Understanding (MoU) signed between two schools in July.
The Hanoi Foreign Language Specialized School (FLSS) (founded in 1969) is a national public magnet highschool located in Hanoi, Vietnam. In the country, it is where the largest number of foreign languages are taught (English, French, German, Japanese, Mandarin Chinese, Russian and Korean).
Taipei Jingmei Girls' Senior High School was founded in 1962 in Taipei, (Taiwan), with a vision for educating women in the new epoch that ensured bright prospects for all the students attending this new school.
Nowadays, Taipei Jingmei Girls' Senior High School has become well known for its emphasis on the fostering of basic values such as integrity, civic responsibility and self reliance. After many successful administrations, our school has developed a campus of serenity, simplicity and thus has become a school of distinction.
One of the similarities shared by Jingmei and FLSS is the strength in language teaching.
English, French, German, Spanish, Korean and Japanese, are available for students in Jingmei Girls' Senior High School, instructed by professional pool of native speakers to enrich these courses.
FLSS and Jingmei began working on promoting mutual understanding in January 2017. Based on the shared goals, visions, which focus on holistic development for students, the two schools came to the signing of an MoU for further cooperation and exchange in July 2017.
The exchange programme, running from November 9 to November 16, offered the Vietnamese students an opportunity to practice their use of Chinese language, and at the same time exposing to a new land with new culture via homestay form.
Teacher and students of FLSS in Taipei, Taiwan. (source: ULIS)
In Taipei Jingmei Girls' Senior High School, FLSS students were given the chance to attend classes in various subjects such as English, Maths, History, Geography, Chemistry.
Each class, which lasted for 50 minutes, not only brought to the Vietnamese students the opportunity to practice their Chinese language listening skills, but also gave them a close glance at an overseas education system which they had never experienced before.
In the Taiwanese school, in addition to taking part in compulsory classes, FLSS students participated in many extra-curricular activities.
Extra-curricular activities are of great importance in Jingmei, especially since the inauguration of principal Li-Hwa Lin, in August of 2006. She has been dedicated to encouraging students to achieve their maximum potential by providing an atmosphere where students are offered a varied range of extra-curricular programs.
The Vietnamese students were largely benefited from this approach. During their visit, Jingmei High School's teachers and students had taken their time to organize various workshops for the special visitors, which introduced to them the process of making Taiwan's signature specialty – pineapple cake; traditional painting, crafting paper, made-from-nature soap. After observing the demonstration, the students also sleeved up to create their own product, which was an unforgettable memory.
Learning how to make Taiwanese pineapple cake (source: ULIS)
Besides getting first-hand experience with Taiwanese' traditional handcrafted arts, the Vietnamese students also took part in practicing Taichi for better physical and mental health, and joined tug-of-war game to improve teamwork skill.
One of the most exciting feature to the Vietnamese students while exploring Jingmei Highschool were all of the activities were organized in respective functional room with full of advanced equipments and facilities for training.
During their 7-day tour in Taiwan, besides exploring campus life in Jingmei Highschool, FLSS students embarked on various journeys, including a trip to two universities: the Taiwanese University of Education and Chihlee University of Technology.
The trip not only introduced to them an overview of Taiwanese higher education system, but also served as an orientation programme for those who planned to pursue their higher education in Taiwan.
Based on what they had observed in the two universities through their own eyes, the students increased their choice and chance of success in their study in future.
Visitng Chihlee University of Technology (source: ULIS)
In addition to exploring Taiwanese education, the seven-day exchange program offered the students exciting sightseeing tours to several famous sights of interest in Taiwan, via a variety of means of transportation, including both personal and public transport (car, bus, underground train, etc.)
The trip brought to the Vietnamese students a comprehensive view of Taiwan's infrastructures, entertainment and cultural life. All of the activities were conducted under the thorough guidance and assistance of Jingmei school's teachers and students.
Furthermore, one-week stay with Taiwanese families was an unforgettable experience to FLSS students, as it gave them precious insights of Taiwanese people's customs, daily routines and relationship, among others. All of those experiences brought the students valuable real-life exposure to the foreign culture.
In summary, the exchange programme in Taiwan brought to FLSS students countless precious lessons, which enabled them to link language theory with practice; become more dynamic, disciplined and confident.
Practicing a foreign language in its environment is the most effective way of learning. In a broader perspective, the exchange programme is an enriching journey which equipped Vietnamese students with valuable knowledges and life skills, ensuring holistic development to become global citizens in future./.
( Translated by Phi Yen )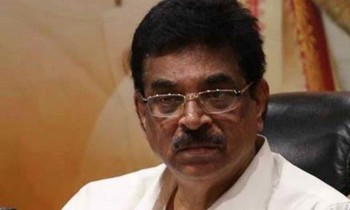 Economy
Mizoram Governor Hari Babu Kambhampati on Thursday said that a Super-Speciality Cancer Hospital and Research Centre would be set up in Aizawl