Vietnam's services sector expected to grow by 7-8% this decade
Vietnam's services sector is targeting a growth rate of 7-8 percent in the 2021-2030 period, higher than the economy's average growth rate, and eyeing to account for 50 percent of GDP by 2030.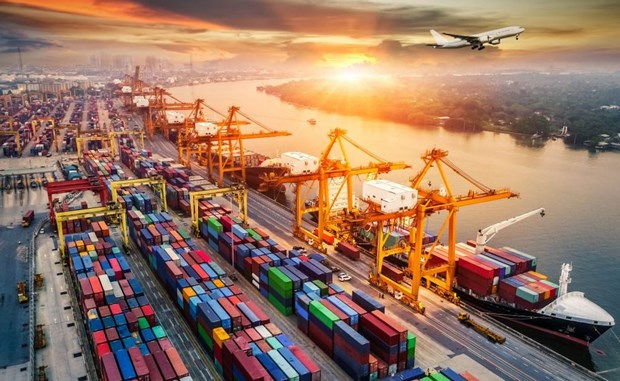 Vietnam's services sector targeting a growth rate of 7-8 percent in the 2021-2030 period
In 2030-2050, the sector is expected to grow faster than the average rate of the national economy and occupy 60 percent of GDP.
The goal is set out in the strategy on the development of the services sector for 2021-2030, with a vision to 2050, Vietnamplus reported.
The strategy looks to reform institutions, boost the services sector in a more transparent, efficient, and competitive manner, and speed up the restructuring of the sector in the context of the fourth Industrial Revolution.
The strategy attaches importance to knowledge-intensive and competitive services including distribution, tourism, IT, finance-banking, logistics, education and training, and healthcare. Tourism service centers will be set up with a view to churning out high-quality and competitive tourism products with bold national and cultural identity.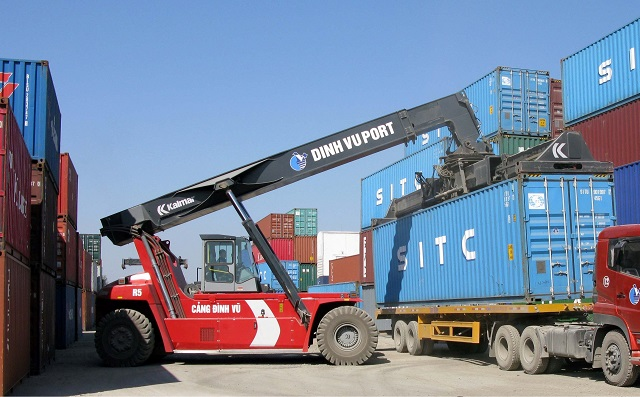 Activities at Dinh Vu port. Photo: HanoiTimes
Domestic and foreign economic components will be mobilized to upgrade and build modern infrastructure and technical facilities in favor of service development. Especially, State budget allocation will give a priority to modernization and upgrading key infrastructure sites namely transport, airports, seaports, telecom, tourism, finance, and banking.
The strategy looks to open service markets in line with Vietnam's international commitments.
In the first quarter of this year, the service sector witnessed positive growth of 3.34% as the Covid-19 pandemic is gradually contained, contributing 35.7% to the overall economic growth of 4.48%.
Vietnamese economy projected to grow 6.5% in 2021
The International Monetary Fund (IMF) has forecast that the Vietnamese economy will expand by 6.5% in 2021, followed by an acceleration to 7.2% in 2022.
The projections were made in the World Economic Outlook report released at the Spring Meetings of the IMF and the World Bank.
According to the IMF, Vietnam can achieve a growth rate of 6.5% this year thanks to its solid foundation as well as the government's aggressive economic and healthcare measures.
Vietnam's unemployment rate is projected to fall from 3.3% in 2020 to 2.7% in 2021 and down to 2.4% in 2022.
The Fund recommended that Vietnam should continue its current macroeconomic policies to ensure a sustainable and comprehensive recovery.
In Southeast Asia, the average growth of the five countries of Indonesia, Malaysia, the Philippines, Thailand, and Vietnam is expected to reach 4.9% in 2021 and 6.1% in 2022.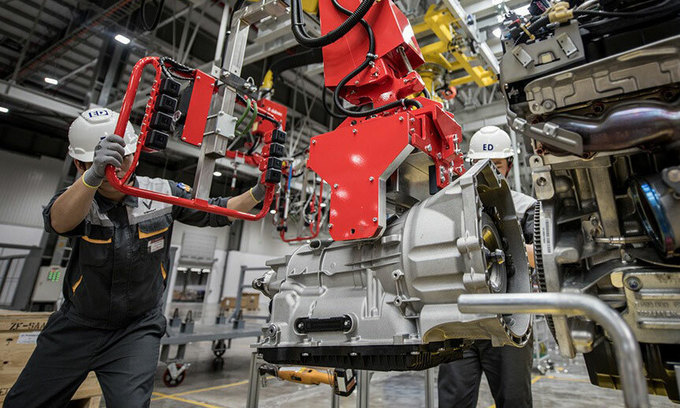 Workers assemble cars at a factory in Hai Phong City. Photo by VnExpress/Minh Tuan.
The global growth forecast has also been revised up to 6% from the 5.5% projection made in January.
Meanwhile, the World Bank has forecast Vietnam to be among the fastest-growing economies in the East Asia and Pacific region with a projected growth of 6.6 percent in 2021.
The growth will be based on strong export performance and the recovery of manufacturing and services sectors, it says in its latest East Asia and Pacific economic update called "Uneven Recovery".
The report says Vietnam and China are the two countries that are less affected by the Covid-19 pandemic, having deployed effective containment measures.
Apart from the World Bank and IMF, several other organizations have shown optimistic views on Vietnam's growth in 2021. The Standard Chartered Bank has forecast Vietnam to grow at 7.8 percent this year, with manufacturing driving the revival.
The Asian Development Bank has forecast a 6.1 percent growth and HSBC, 7.6 percent.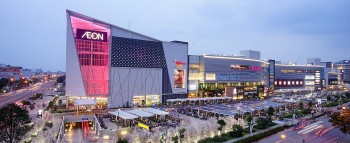 Handbook
From Big C Vietnam to Lotte Mart, here are the 8 biggest retail supermarkets in Vietnam that you can find all different products, food and friendly services such as entertainment, movie theaters and play areas for children.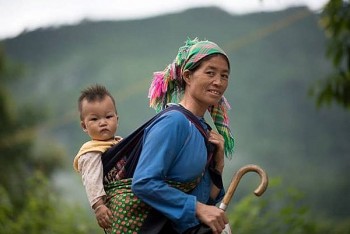 Viet's Home
Innovative interventions needed to reduce maternal mortality in ethnic minority regions in Vietnam.
World
Everyone wants a beautiful and gorgeous house to live, but to some people, it is also about outstanding architecture, majestic looking and extremely luxurious. Here is top 10 most beautiful houses in the world.