Where to go and what to see in 36 hours in Stockholm
Glittering waterways, green parks and night life await visitors to the Swedish capital during the long days of summer.
(VNF) - Glittering waterways, green parks and night life await visitors to the Swedish capital during the long days of summer.
FRIDAY, 3PM. FIRST FIKA
Like maypoles at Midsummer or cartoons on Christmas Eve, fika — a coffee break with something sweet to eat — is a touchstone of Swedish culture. Partake in the tradition at Bageri Petrus, a bakery beloved for its back-to-basics goods like fresh-from-the-oven kardemummabullar (cardamom buns) that many consider the city's hands-down best (25 Swedish kronor, about USD 2.85). Try one with a light-roast coffee from Koppi, a roaster in southern Sweden, at one of the Parisian-style sidewalk tables outside.
5PM. TOP OF THE HILL
A view of Sodermalm and Monteliusvagen. (Photo: David B Torch © 2017 The New York Times)
Walk over to Skinnarviksberget, a rocky bluff with views overlooking the island of Kungsholmen, to understand why locals boast that theirs is the most beautiful capital in Europe. As the highest natural point in the city centre, this spot is an unparalleled vantage for watching boats cruise across the inky waterway lined with handsome gabled buildings and the stately red-brick City Hall.
Farther east, stroll along the scenic walking trail Monteliusvagen for similarly spectacular across-the-water views of the islet of Riddarholmen and Gamla Stan (the Old Town).
7.30PM. NYTORGET NIBBLES
In April, the self-described "minirestaurang" Bar Agrikultur opened in a prime location on the sunny side of Nytorget, the epicentre of Sodermalm trendiness. There are only about two dozen drop-in seats inside, but ample outdoor seating exists in summer when the block is turned over to pedestrians. Even better than the atmosphere is the food — an ever-changing menu of snacks and refined small plates from the chefs behind the superb eco-Nordic restaurant Agrikultur.
Recent highlights included wild-boar salami (65 kronor, USD 8,1), white asparagus atop soft scrambled eggs flavoured with roasted hay (110 kronor, USD 13,7), grilled veal-cheek skewers (100 kronor, USD 12,5), and a superlative bread pudding made from yesterday's sweet buns with a crackly brûléed crust (85 kronor, USD 10,6).
10PM. HOPS AND GRAPES
Omnipollos Hatt, a craft beer bar and pizzeria on Sodermalm. (Photo: David B Torch © 2017 The New York Times)
Have an opinion about the relative merits of Mosaic versus Citra hops? Then find like-minded company at Omnipollos Hatt, a craft beer bar (and pizzeria) with taps dedicated to the imaginative brews of Omnipollo, a local gypsy brewer making some of the most interesting beers in Scandinavia. A creative spirit — artistic bottle labels, cosmic bar décor — drives the operation and is evident in every brew, from the flavourful IPAs to desserty stouts like the Noa, an aromatic pecan-mud-cake imperial stout. Prefer to talk terroir?
Then head to Folii, a new wine-centric bar opened in January by Béatrice Becher and Jonas Sandberg, two of Sweden's top sommeliers, where most of the multi-page menu is available by the glass, including the 2008 Domaine Jean Grivot from Burgundy.
SATURDAY, 9AM. MORNING LOOP
At Rosendals Tradgard, which has herb and vegetable gardens, fields of wildflowers and a greenhouse cafe. (Photo: David B Torch © 2017 The New York Times)
Djurgardsrundan, a lap around the green city-centre island of Djurgarden, is how many svelte Stockholmers begin their Saturdays. Lace up for a scenic six-mile run around the perimeter, or stroll the short loop, just over two miles, following nature trails east along the waterfront into the parkland. If a rest stop is required, take it at Rosendals Tradgard, a biodynamic garden with plots of vegetables and herbs, fields of wildflowers to gather, a greenhouse cafe and apple orchards offering shade to the weary.
11.30AM. DESIGN REDEFINED
Still associate Swedish interior design with austere minimalism or, worse, Ikea? Then absorb the latest trends at Dusty Deco, where the eclectic mix includes Danish design classics, French flea-market finds and modern photography collected by the owner, Edin Memic Kjellvertz, on his travels around the world. In January, a spacious second showroom opened in the Ostermalm neighborhood with a flower shop in the entryway. Inside, admire the more-is-more collection of furry 1940s armchairs by Axel Einar Hjorth, vintage Moroccan rugs and whimsical accessories like a palm-tree-shaped table lamp from the 1970s.
1PM. FOOD HALL 2.0
At Lisa Elmqvist, you can enjoy herring, with dark rye bread and aged Vasterbotten cheese. (Photo: David B Torch © 2017 The New York Times)
While the 19th-century food hall Ostermalms Saluhall is closed for renovations (scheduled to be completed next summer), vendors have been occupying a temporary building across the street. Locals might tell you, sotto voce, that they prefer the spacious new market, a destination for its upscale provisions and casual restaurants.
After browsing, take a seat at the seafood specialist Lisa Elmqvist to dine on herring with dark rye bread and aged Vasterbotten cheese (125 kronor, USD 15,6); gravlax with sweet mustard sauce (192 kronor, USD 24); and platters of lobster, langoustines, shrimp and king crab (675 kronor, USD 84,5).
3PM. SCULPTOR AND SCRIBE
Atop a hill surrounded by parks sits the former studio of Carl Eldh, a preeminent sculptor in the first half of the 20th century, whose light-filled atelier and sculpture-dotted garden have been preserved as the Carl Eldh Studio Museum (admission, 80 kronor, USD 10). The unusual wooden building, designed in 1919 by Ragnar Ostberg (the architect of Stockholm's City Hall), houses several hundred sculptures by the artist, including many depicting August Strindberg, the father of modern Swedish literature.
7PM. DINNER DUO
Chefs Adam Dahlberg and Albin Wessman continue to tinker with the expectations of fine dining at Adam/Albin, an ambitious restaurant opened last year in the same location where the pair previously offered lavish supper clubs, noodle lunches and cooking courses.
Here, dinner is now a five-course affair: A choose-your-own-adventure menu with two or three choices per course after snacks, which recently included fried sweetbreads to dip in caviar and pine smoked parsley broth with tender ribbons of squid. At a communal table, the meal proceeded with a delicate caramelised langoustine; hand-cut tartare beneath white mushrooms; garlic-seared scallops in butter sauce with wasabi flowers; and an icy pile of lemon-vervain sorbet, frozen coconut and creamy corn. Dinner, 895 kronor (USD 112).
11PM. COCKTAIL QUARTER
Rare is the peppy pe bar that also pours great cocktails, but look west of Mariatorget, a square on Sodermalm, to find precisely that at Paradiso. There's a tropical vibe at this rum-specialist bar, thanks in part to the piña coladas made with "pineapple, lime, coconut, love, respect" and Blanca rum (130 kronor, about USD 16,2).
Head a few blocks west to Bar Hommage, whose large wooden doors are vestiges of the building's former life as a fire station. At the long zinc bar, locals sip cocktails inspired by streets like Uppsala's Akademigatan (near the resting place of the botanist Carl Linnaeus), which is a floral concoction of mezcal, Carpano bianco, bergamot liqueur, rosemary, lime, sugar, lavender bitters and egg white (135 kronor, about USD 16,9).
SUNDAY, 10AM. BUCOLIC BREAKFAST
Trade brunch in the city for the bucolic Swedish scene at Enskedeparkens Bageri, a bakery and cafe with a storybook location in the southern suburb of Enskede. Nestled between a park and an equestrian school is the cafe — an old gardener's cottage from the 1700s painted a traditional Falu red — with a matching picket fence. Order a breakfast sandwich on a sourdough roll or a pearl-sugar-topped cinnamon bun and find an outdoor table as horses clip-clop past.
1PM. ALONG THE WATER
At the Monteliusvagen, you can watch the sunset, with Gamla Stan (the Old Town) in the background. (Photo: David B Torch © 2017 The New York Times)
Sodermalm is known for its trendy restaurants and shops, but the island's southern edge, bordered by the Arstaviken waterway, is almost entirely dedicated to the pleasures of being outdoors.
Begin in the community gardens in Eriksdalslunden, where Stockholmers have been tending to acres of blooming plots, each with its own colorful cottage, since the early 1900s. Then stroll west toward Tantolunden park along the waterside path, past sailing clubs and swimming holes, to find food carts, boules courts with an al fresco bistro and bar, a small beach, swimming piers with a climbing wall and bastu (sauna), mini-golf, playgrounds, and even a new legal graffiti wall.
LODGING
If you can forgive the name, consider the Hobo, a 201-room hotel that opened in March on Brunkebergstorg, a central square currently undergoing a complete overhaul (Brunkebergstorg 4; hobo.se; doubles from about 1,000 Swedish kronor, USD 125). Compact rooms employ clever design features geared toward sociable young travelers who value a lively scene, from the buzzy lobby cafe to the popular rooftop bar and restaurant, Tak.
Opened last year, the Haymarket is Scandic Hotels' landmark 405-room property in the historic PUB building, a former department store where Greta Garbo once sold hats (Hotorget 13-15; scandichotels.com/haymarket; doubles from about 1,300 kronor, about USD 162,8). The grand interiors reference the 1920s with Art Deco-inspired décor in the lobby, brasserie, cafe and cocktail bar./.
According to New York Times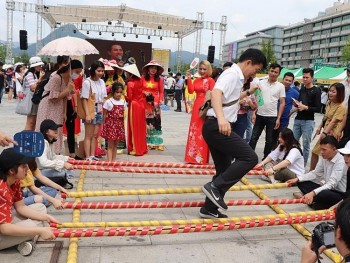 Focus
Vietnam Days Abroad is an annual national promotion program hosted by the Ministry of Foreign Affairs since 2010.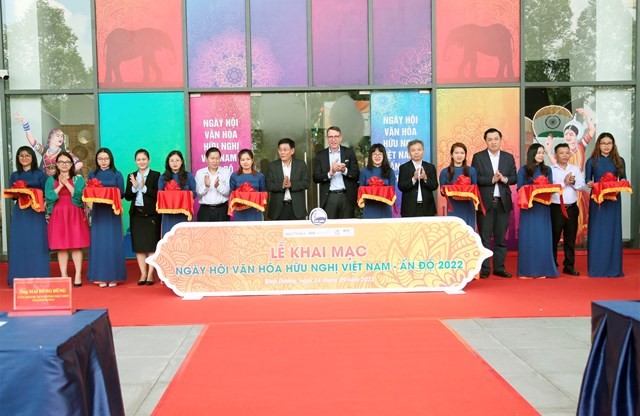 Multimedia
The image of the small Mam Xoi hill in Mu Cang Chai, with the color of ripe rice, will enchant any traveler looking for dreamy views.
September 23, 2022 | 12:48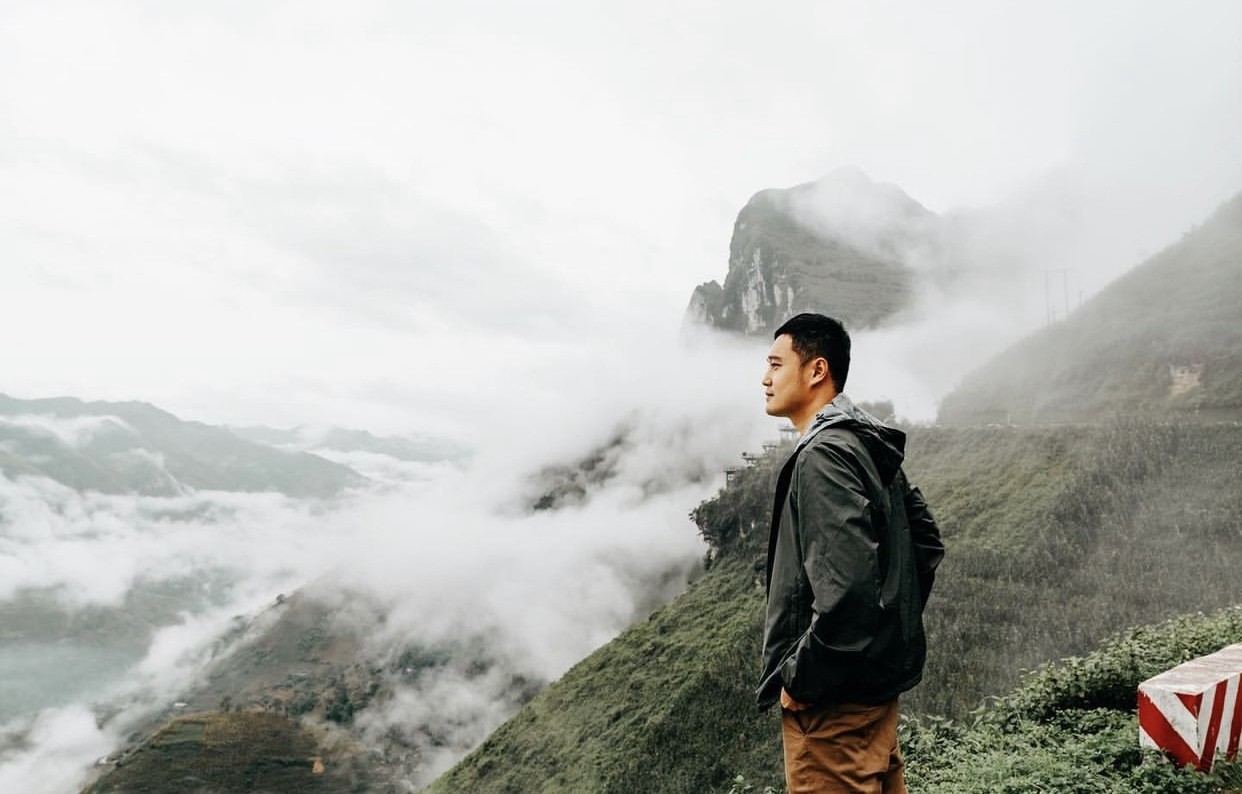 Travel
If you are looking for a thrilling yet romantic and adventurous experience, cloud-hunting in Ha Giang is definitely a must-try.
September 21, 2022 | 09:35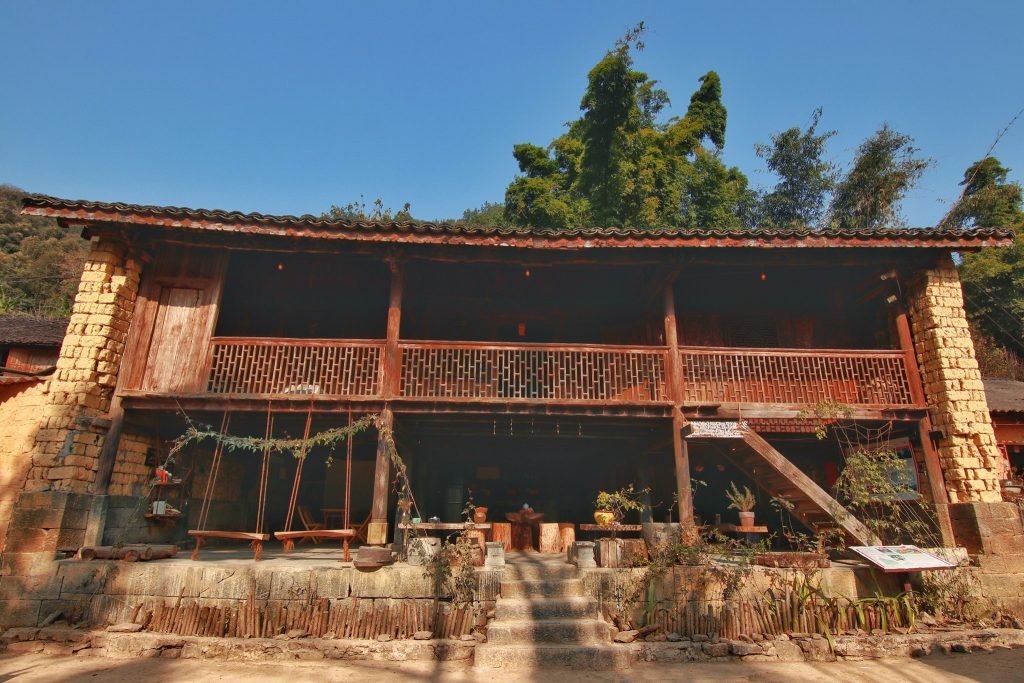 Travel
During this autumn time, Meo Vac is one of the most famous traveling destinations in Vietnam for tourists.
September 21, 2022 | 07:56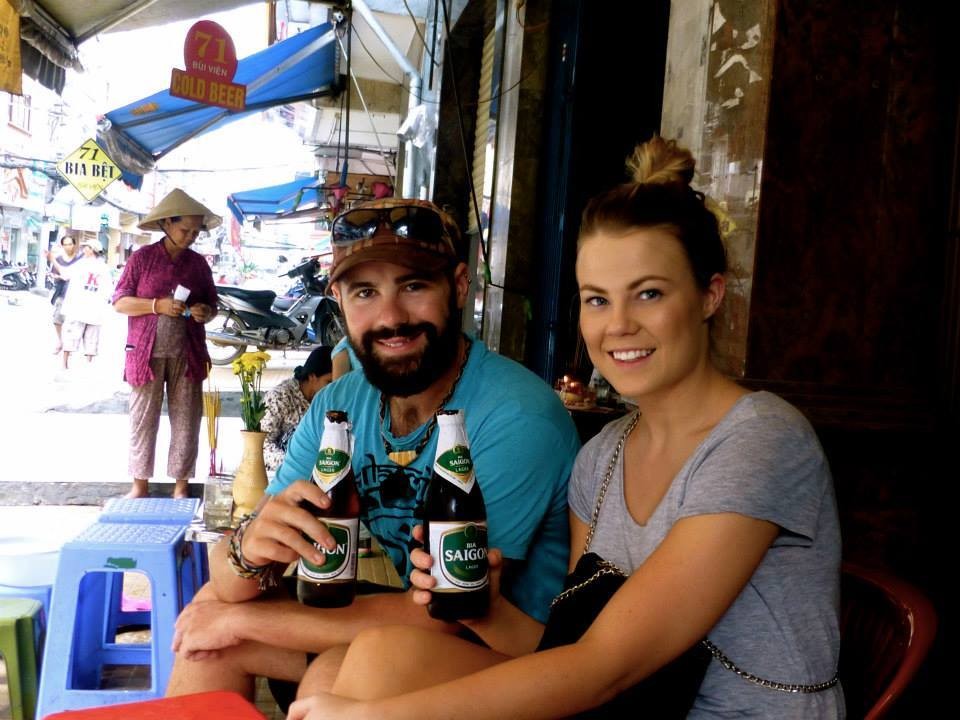 Travel
An Australian couple Alesha Bradford and Jarryd Salem (NOMADasaurus - Adventure Travel Couple) say that they have travelled all around the world for more than a decade and found Vietnam to be their all-time favourite country to visit in the Southeast Asian region.
September 20, 2022 | 13:00