While Abroad, Overseas Vietnamese Still Contribute to the Homeland
Vietnam is recovering and strengthening economic development after the pandemic. This is an opportunity for overseas Vietnamese to increase investment and contribute to the homeland.
Phung Cong Dung, chairman of the Committee for Overseas Vietnamese Affairs in Ho Chi Minh City.
Phung Cong Dung, chairman of the Committee for Overseas Vietnamese Affairs in Ho Chi Minh City had a talk about strengthening overseas Vietnamese resources.
Developing policies towards overseas Vietnamese
Can you evaluate the overall contribution of overseas Vietnamese, especially young overseas Vietnamese, in recent times?
Out of a total of 5.3 million Vietnamese people living abroad, there are more than 2 million people: from Ho Chi Minh City, have family there; cooperate, work or often stay in HCMC. These overseas Vietnamese are living, working or studying in developed countries such as the US, Western Europe, Canada, and Australia.
In Ho Chi Minh City, nearly 3,000 companies with overseas capital have been granted business registration certificates with a total charter capital of more than VND45 trillion (US$1.9 billion). Remittances to Vietnam in 2021 reached a record level of US$18.1 billion. In Ho Chi Minh City alone, remittances have reached about US$6.6 billion (up 9% over the same period).
In Ho Chi Minh City, since the beginning of the fourth Covid-19 outbreak, overseas Vietnamese organizations and individuals have donated billions of dong through many forms: cash and other medical supplies.
5.3 million is the number of overseas Vietnamese living, working and studying in more than 130 countries and territories, with increasing status and prestige.
Currently, there are about 500 Vietnamese associations abroad, including Vietnamese associations, businesses, intellectuals and students.
Overseas Vietnamese associations are increasingly consolidated in terms of organization. They play an important role in the community, preserving and strengthening the national identity, serving as a bridge of friendship between Vietnam and other countries.
What is the action plan of the Committee for Overseas Vietnamese Affairs in Ho Chi Minh City and the city, to gather and mobilize the contributions of overseas Vietnamese?
Ho Chi Minh City has been having many policies to arrange overseas Vietnamese intellectuals to take the position of leading scientific research institutions in the city.
In Ho Chi Minh City, Saigon Silicon Valley is being built on an area of 52 hectares, with a value of US$38.5 million based on the reference to the model in the US. The center is aimed at attracting businesses operating in the high-tech sector, supporting industry, research and innovation.
Every year, we organize summer camps for overseas Vietnamese youth from all over the world. After two years of the Covid-19 pandemic, this activity will continue in the near future.
The camp lasted 4-5 days, creating conditions for the children to visit domestic landscapes, go back to the countryside to catch fish, crabs, and meet the navy soldiers protecting Truong Sa (Spratly). From there, they understand the story of building and defending the Fatherland, understand the landscape, the country, the people, and love Vietnamese cuisine.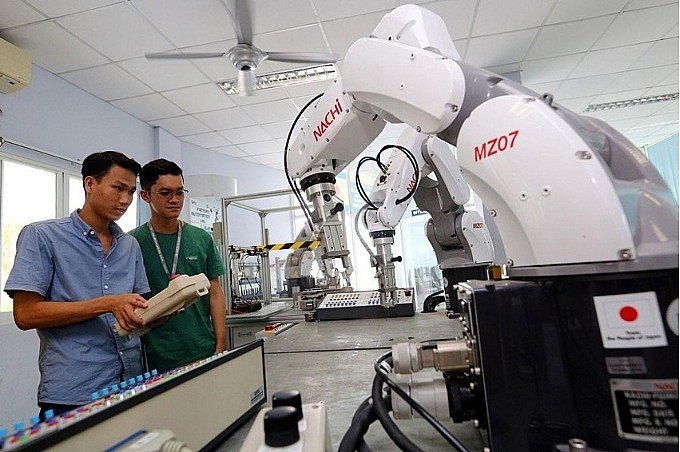 Ho Chi Minh City Hi-Tech Park attracts many intellectuals and expatriates coming to work. Photo: VNA
Direction for overseas Vietnamese for effective investment
Ho Chi Minh City is strengthening digital economy. It needs a large contribution from overseas Vietnamese trained in developed countries. What policies are needed to mobilize these resources?
In the overseas Vietnamese community, there are famous professors who teach at world-renowned universities and talented young people.
The treatment should be taken care of so as not to be too different from other countries. However, there are other factors that attract them back to their homeland. For example, the recruitment and appointment of working positions should be commensurate for them to make use of their capacity, regardless of whether they are party members or not.
Vietnam is one of the 10 countries with the largest amount of remittances, increasing year by year. Is there a way to use this resource most effectively for overseas Vietnamese and Ho Chi Minh City?
The sharp increase in remittances shows that overseas Vietnamese are interested in the situation of the country. Of remittances in 2021, 72% invested in production, business, and education; 22% for real estate; 6% for consumption. This is a fairly reasonable division because the proportion of remittances for consumption is not high, showing that people know how to use money effectively.
What measures should the authorities take to direct the investment of overseas Vietnamese to the right areas of focus, optimizing the interests of the people and the country?
This question is also a cue for us to enhance our activities. When working with Vietnamese associations in many countries around the world, we will focus on introducing areas where Ho Chi Minh City prioritizes investment and has many opportunities, such as digital technology, high-tech agriculture.
We also cooperate with a number of provinces and cities such as Lam Dong, Dong Nai, Dong Thap to organize investment promotion conferences with the participation of overseas Vietnamese. In these events, specific strengths and local incentives are fully introduced. This is a priority direction to strengthen in the near future.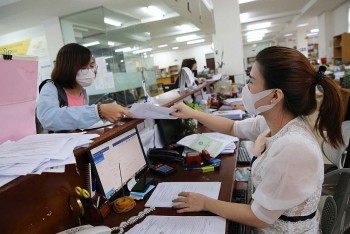 Economy
Vietnam Business & Weather Briefing (May 25): On the morning of May 25, SJC 9999 gold's price stayed at the same level as last week.