HEALING THE WOUNDS OF THE US WAR IN VIETNAM:
RECONCILIATION AND FORGIVENESS
As young men, American soldiers arrived on the shores of Vietnam. Now as veterans, some of them return to their former battlefields to find a thriving, reunified nation.
Warmly embraced by the Vietnamese people, some American veterans now work alongside local communities and former enemies to secure a peaceful, happy future for the next generation of Vietnam.
A WARM-HEARTED, LOVING COUNTRY
Returning to postwar Vietnam, American veterans did not have to be ashamed and guilty, they came to a very warm-hearted, loving Vietnam that
greeted them with welcoming arms.
A coffee cup of "reconciliation"
In February of 2020, as I walked the sunny streets of Da Nang, I heard gruff, American voices among cheerful, Vietnamese chatter. They attempted some passable Vietnamese and ordered more glasses of iced coffee. Gathered under a shady umbrella at the Happy Heart Cafe, a squadron of elderly American men carefully sipped the foreign brew. These men clearly had been in Vietnam for a while as they knew how the coffee here was more powerful than a Stateside 'cup of joe.'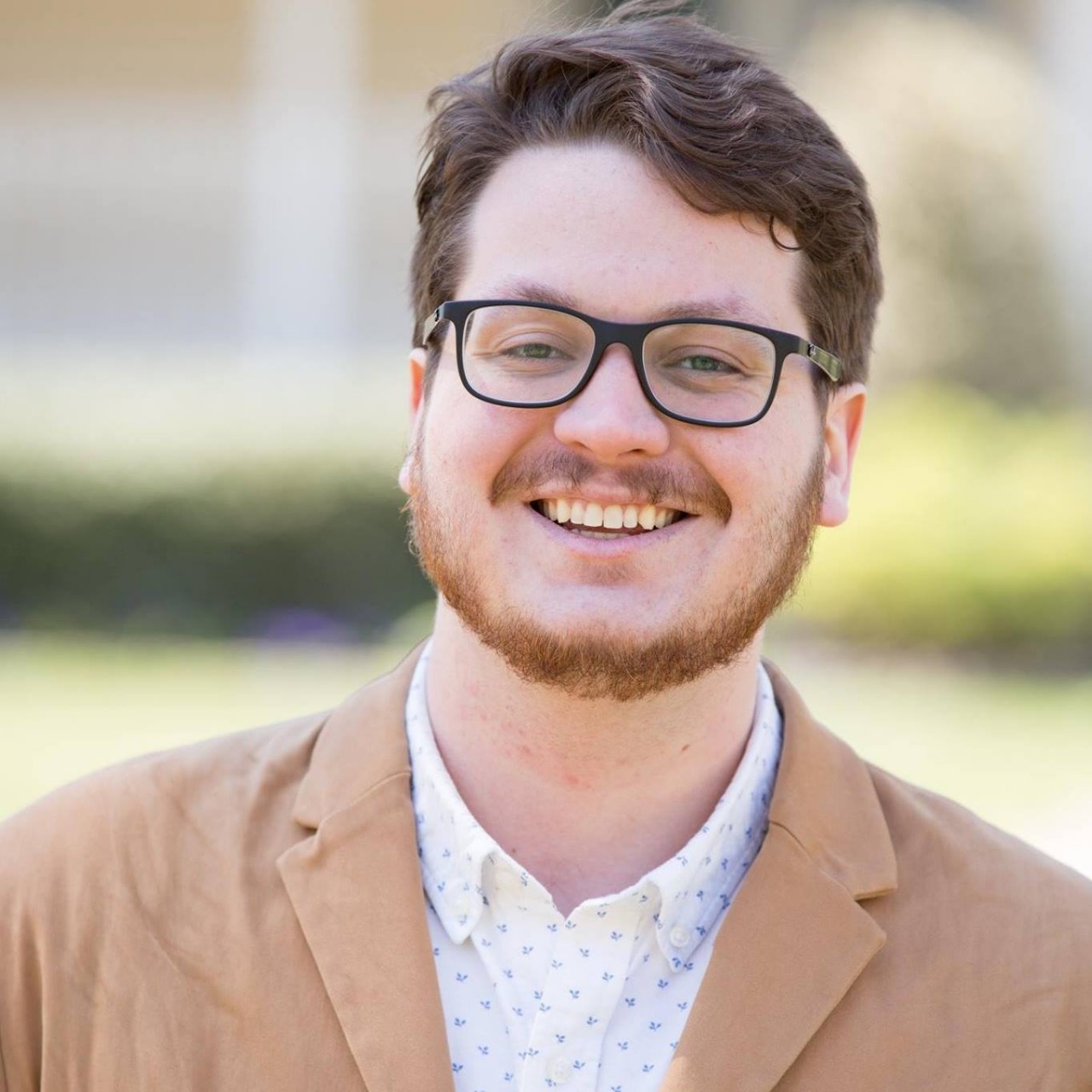 Writer: Glen MacDonald
I was born in 1996, a year after Vietnam and the United States normalized relations. While these men grew up watching news reports of war crimes and devastation in Vietnam, I saw Vietnam as a tropical, second home. Many times I wondered how Americans from previous generations would respond when visiting modern Vietnam. Unlike the cantankerous "baby boomers" in my hometown of Bethlehem, Pennsylvania, these men seemed quite pleasant and, like me, happy to explore Vietnam and experience Da Nang's refreshing sea breeze.
I joined them for coffee and raised a question: What was their history in Vietnam. They said they were veterans, long-since retired, now are relocated to Vietnam and settled down in Da Nang with a majestic view of the Pacific Ocean.
"As old men, we wanted to give back to the community we fought against when we were boys," explained one of the veterans. When not hanging out in cafes, the veterans are still hard at work, assisting local charities, teaching English, or working with victims of war.
The United States' unjustified actions against Vietnam have traumatized millions of people on both sides of the conflict. Yet, the Vietnamese government and people now welcome the veterans back and these American veterans are living proof that Vietnam holds no grudges against their former enemy.
After listening to the stories of one-time soldiers becoming agents for peace and reconciliation, I was inspired to hear more from Americans who participated in the war and now have new, uncompromised lives in Vietnam. I wanted to uncover this strange phenomenon; how can returning to a former war zone feel like a friendly homecoming?
After speaking with veterans, former military doctors, and Agent Orange victims, I learned about the unfathomable depths of Vietnamese forgiveness. While there is no changing the past, Vietnamese and Americans are forgoing their differences to create a peaceful and prosperous future.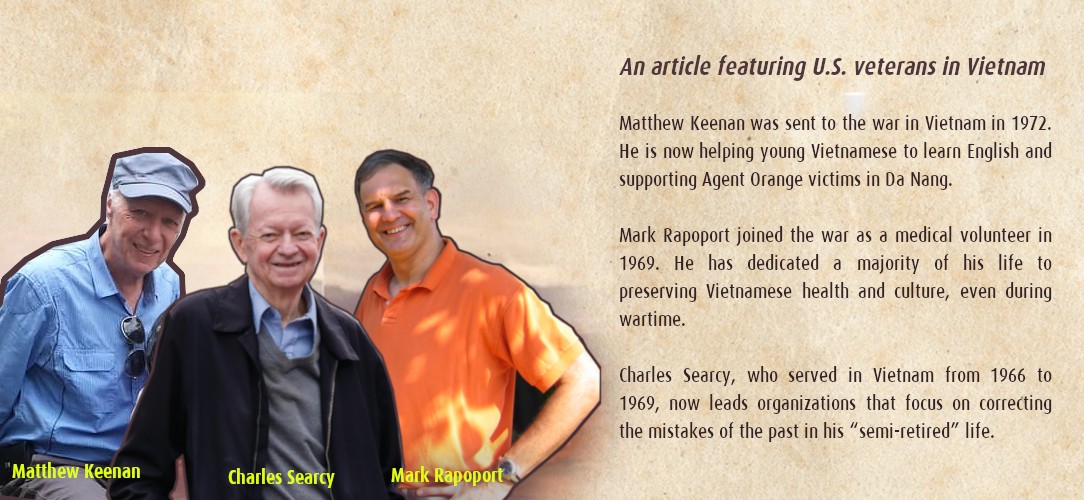 Following the United States' defeat in 1973, a war-torn Vietnam struggled under the pressures of American embargoes. During this time, the countries had no diplomatic ties. While this was a bleak point in the history of US-Vietnam relations, some dared to believe peace was still possible. According to veteran Charles "Chuck" Searcy (born in 1944, then officer of the 519th Combined Intelligence Center in Saigon, now President of Veterans For Peace Chapter 160), reconciliation between the two nations was "inevitable."
"There were too many people of goodwill who were determined to see the injustices and bitterness of the past replaced by true understanding and friendship," said Chuck, a fervent supporter of peace between Vietnam and the US.
In June of 2022, Chuck joined me on a vine-covered Hanoian balcony, a few blocks away from Hoa Lo Prison, where American prisoners of war were once held. Despite the grim location, Chuck remains unfazed as now the prison is a tourist destination where children take selfies by its iconic front doors.
As a longstanding expat in Vietnam, Chuck has seen the S-shaped nation change exponentially since first coming to the country as a soldier in 1967 as an officer of the 519th Combined Intelligence Center in Saigon. Through his work in military intelligence, Chuck learned firsthand of the struggles for Vietnamese independence and the brutality unleashed by American orders. Realizing the American people have not been told the truth, Chuck returned to his homeland and vehemently opposed the United States's actions while joining organizations such as Vietnam Veterans Against the War (VVAW).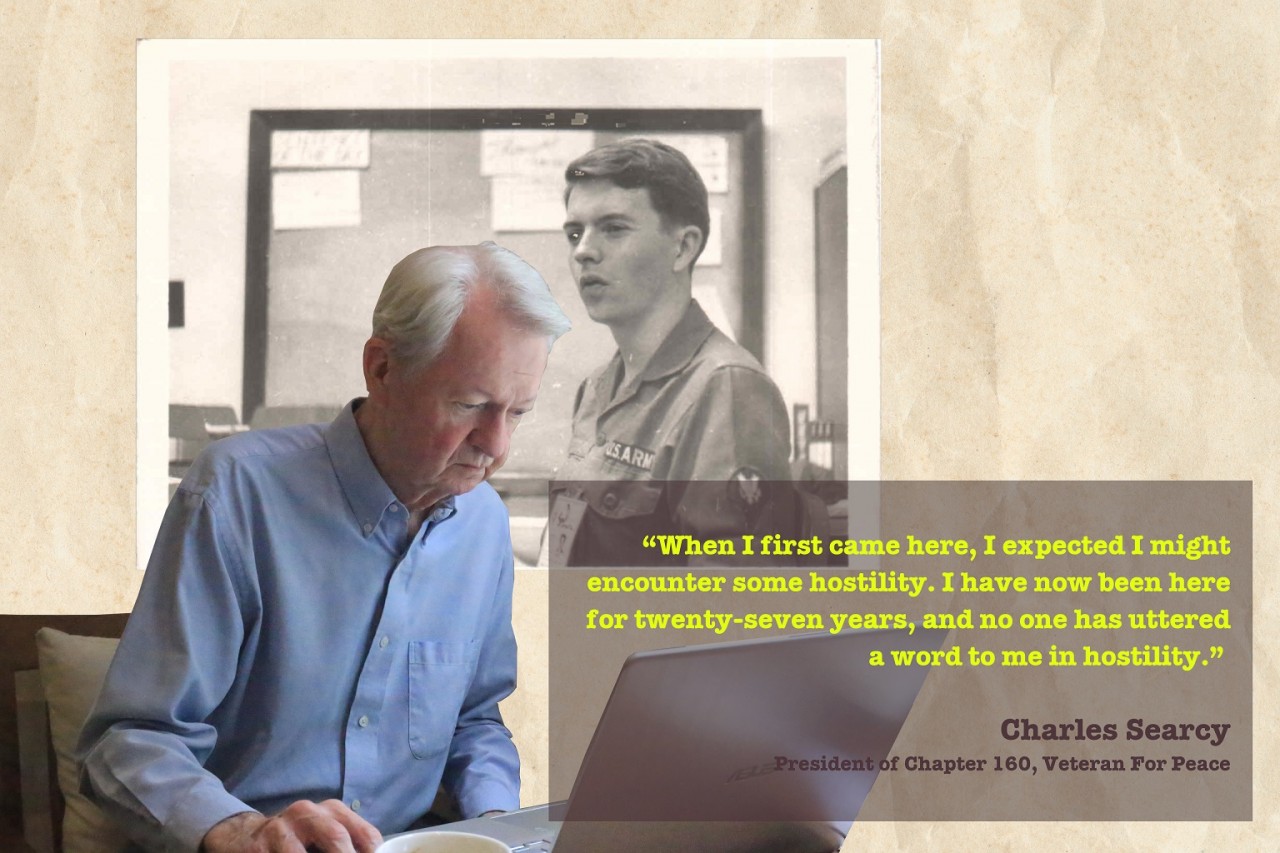 Left photo: Chuck working in Hanoi, 2022.
Right photo: Chuck working at the 519th Combined Intelligence Center in Saigon, 1967.
American veterans were vital in restoring relations between the two countries. Thanks to the influence of John McCain and John Kerry, two American politicians who previously served in Vietnam, President Bill Clinton lifted the trade embargo against Vietnam in 1994 and went on to further normalize relations in the following year. This ushered in a new era of peace and understanding between the two former enemies. Furthermore, it allowed American veterans to return and work in a peaceful, reunified Vietnam.
27 years, no hostility
Wanting to make up for the sins of the past, Chuck began work with the Vietnam Veterans in American Foundation (VVAF) to create humanitarian aid projects in Vietnam. Despite the recent diplomatic successes at the time, Chuck admits to being a little apprehensive when he first returned to Vietnam.
"When I first came here, I expected I might encounter some hostility," said Chuck. "I waited, and waited, and nothing happened. I have now been here for twenty-seven years, and no one has uttered a word to me in hostility."
In his years living amongst Vietnamese people, Chuck has learned a lot from them. Instead of wasting time dwelling on the past, Chuck appreciates how the Vietnamese focus on working for today and bettering themselves for tomorrow. This attitude was key to the postwar rebuilding of their country. Even prior to the country's economic boom, Chuck reports that the Vietnamese people remained resilient, determined and optimistic, confident that their children would have a better future.
"When Vietnamese people talk about the importance of freedom and independence, they mean it," said Chuck. "It is a genuine expression from the heart. They work to have long-term peace in the world."
Other American expats who participated in the war shared similar stories of acceptance by the Vietnamese people and authorities. After a successful career as a doctor in New York City, Mark Rapoport (76 years old, a volunteer non-military doctor in Da Nang in 1969) and his wife, Jane, decided to move to Hanoi. Mark developed a special affinity for the Vietnamese people. Despite never being able to master the language, the friendliness of Vietnamese civilians stayed with Mark, even years after the war.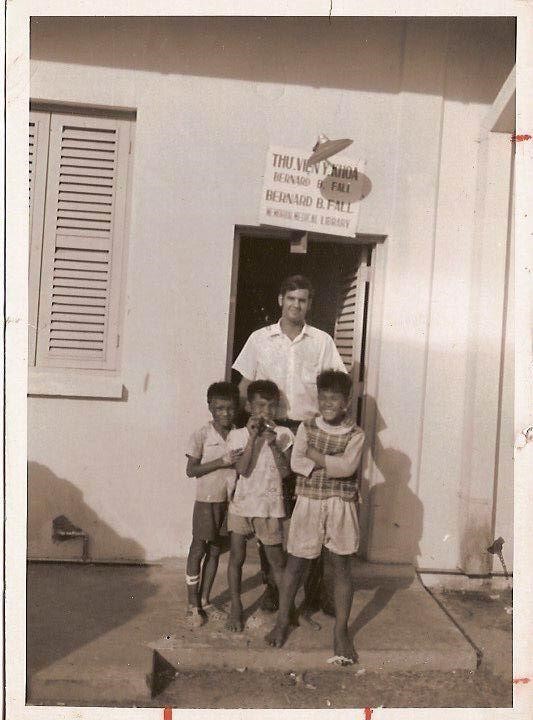 Mark Rapoport and Vietnamese children in front of a medical library in Da Nang in 1969 (Photo courtesy of Mark Rapoport).
"I have visited over 70 countries but only lived in three cities throughout my life; New York, Boston, and Hanoi," said Mark, dabbing his forehead with a paper napkin. As a Hanoian resident of twenty-one years, Mark is quite familiar with Hanoi's scorching summers. "I can say in my unhumble, New York, male doctor opinion, there are no better people than the Vietnamese."
In 2001, Mark and Jane planned for their new chapter in Vietnam. However, before fully settling in Vietnam, tragedy struck the USA. Jane was already in Hanoi, working on establishing AIDs prevention programs when she heard the news about a terrorist attack at the World Trade Center. At that time, Mark was still in New York City. While she had no family in Vietnam, she did not have to worry alone.
A few hours after the attack, the local authorities and an interpreter arrived at Jane's office door, offering their support and asking if her husband was alright. Fortunately, Mark was safe and was soon reunited with his beloved wife in Hanoi. While this was an uncertain time for Mark and his family, the gesture by the Vietnamese government reassured Mark that he was safe in Vietnam.
"We never felt uncomfortable here," said Mark. "I love living in Hanoi. Even back then, the streets were alive. The people were welcoming and curious to meet us. While it was a change in living in a different place, the structure of living in a big city didn't change for me too much."
Since moving to Vietnam, Mark and Jane have made many friends within the nation's medical community. As any foreigner can tell you, friendships with Vietnamese people make adjusting to the country so much easier.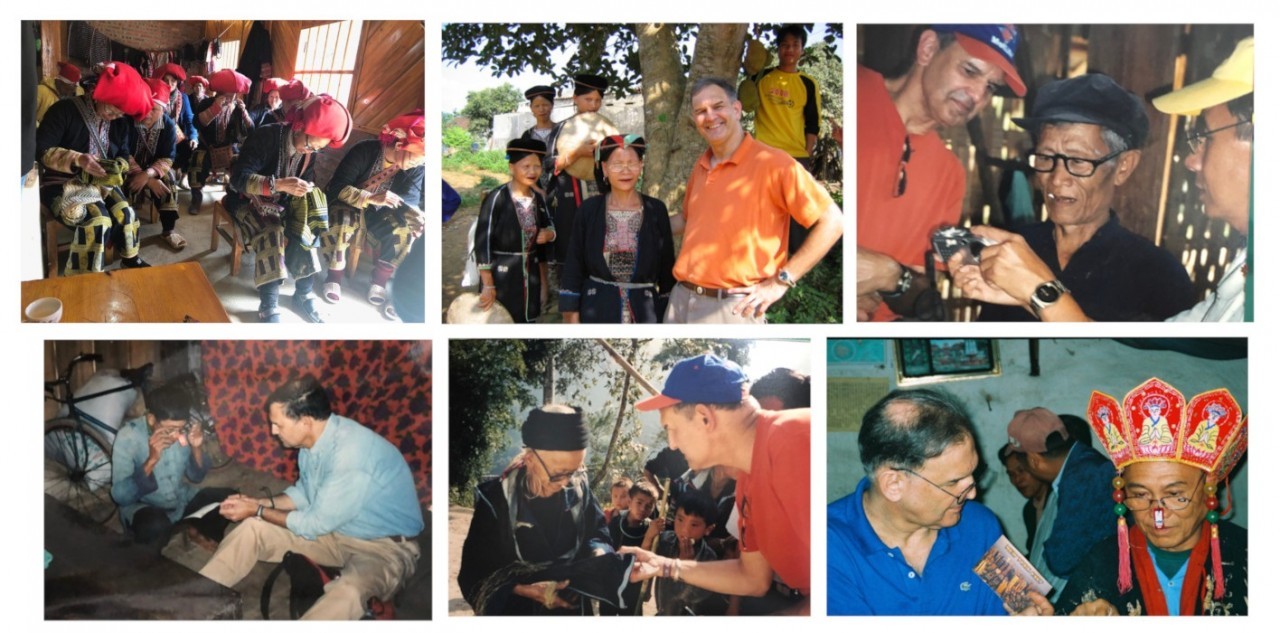 From 2011 to 2022, Mark Rapoport has been giving free glasses to elderly people of ethnic minorities in Vietnam (Photos courtesy of Mark Rapoport).
Doctor Mark Rapoport owns a collection of 10 thousand artifacts about the culture of Vietnam's ethnic groups. In 2004, he founded the Gallery 54 Traditions, which was located at 30 Bun Cave, Hanoi for 16 years before temporarily closed in 2020 due to the impact of the Covid-19 pandemic. He has been donating artifacts from his personal collection to Vietnamese museums.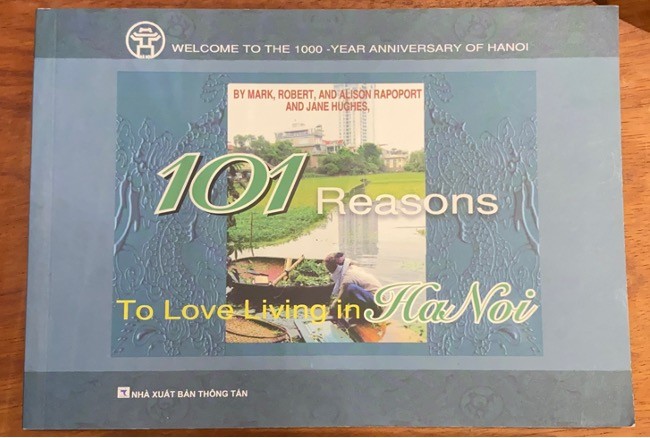 The book "101 reasons to love living in Hanoi", by Mark Rapoport, Robert Rapoport, Alison Rapoport and Jane Hughes, published by Vietnam News Agency Publishing House (Photo: Zoey Nguyen).
On the occasion of the 1,000th anniversary of Thang Long – Hanoi, Mark and his family members published a book titled "101 reasons to love living in Hanoi" (2010, Vietnam News Agency Publishing House), to show their love for their second home. The book is written in English and has now been reprinted 5 times.
The healing power of friendship
Arguably, there is no friendship that perfectly encapsulates the postwar relations between US and Vietnam more than Matthew Keenan and Nguyen Ngoc Phuong.
Matthew Keenan, 70 years old, was born in New York. He worked in US military bases in Chu Lai and Da Nang from 1971 to 1972. Matthew now lives in Da Nang. He founded Global Talk, a project that helps Vietnamese children learn English while participating in volunteer activities to support disabled children and Agent Orange victims in Da Nang.
Nguyen Ngoc Phuong was born in 1983 in Que Son, Quang Nam. Despite being an Agent Orange victim, he strives to become a vocational teacher at Da Nang Center supporting for Agent Orange victims.
Matthew and Phuong could not be more different; Matthew is in his seventies while Phuong is in his forties. Matthew has a Doctorate in Law, Phuong has a second-grade education. Matthew towers over Phuong, who is only three feet tall. Despite being a mismatched pair, the two remain close friends and take frequent motorbike rides across Da Nang. While coming from different backgrounds, Matthew and Phuong are united by one of the worst legacies of war: Agent Orange.
It was the death of a childhood friend that inspired Matthew's postwar pilgrimage to Vietnam. In 2014, Matthew and Jimmy "Beevo" Thompson, who was also stationed in Da Nang, were both diagnosed with cancer, a result of their exposure to Agent Orange. Beevo, who suffered from cancer in his spine, was very sick in the final days of his life.
Before his passing, Matthew spoke to Beevo about their shared trauma and disease. "I told Beevo, I don't want to talk to doctors or other vets. I want to go back to where it happened. I want to go to the people who were directly exposed, where we were directly exposed. I want to go to Vietnam, that's where it happened."
Phuong (front seat) rides Matthew on his three-wheeled motorbike, specially designed for disabled people, 2018 (Photo courtesy of Matthew Keenan).
By working with the Da Nang Association of Victims of Agent Orange (DAVA), Matthew began to learn more about the horrendous effects of the dangerous substance while also working to enrich the lives of Vietnamese victims.
Like many others in the central and southern region of Vietnam, Phuong's father was exposed to Agent Orange during the war and passed on the terrible side effects through his genes. While born with severe birth defects, Phuong continues to make the most out of life and happily works as a vocational teacher. For Matthew, Phuong is an inspiration.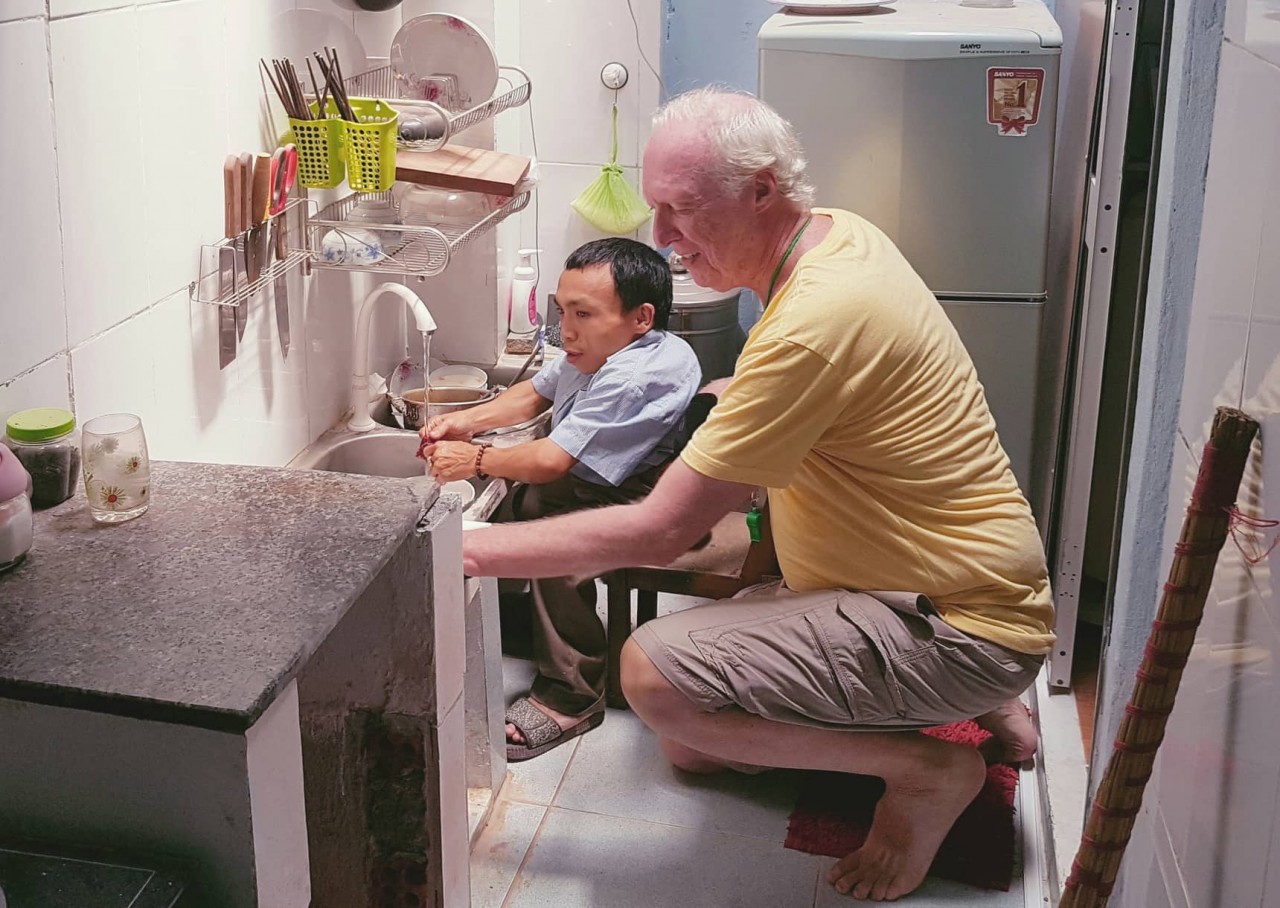 Matthew (right) and Phuong doing housework, 2018 (Photo courtesy of Matthew Kennan).
"Phuong has limitations and has not let them hold him back. He is extremely resourceful and able to figure out solutions," said Keenan, when asked about his best friend. "Despite the language barrier we have an uncanny ability to understand each other. He has a great sense of humor, he is loyal and genuine. We have a mutual understanding and bond concerning Agent Orange's effect on our lives. Phuong's condition is obvious, my condition is internal but our minds are in sync."
Through acceptance by the Vietnamese people, American veterans are able to live happy, peaceful lives in Vietnam. Inspired by the Vietnamese spirit of forgiveness and hospitality, Americans like Chuck, Mark, and Matthew continue to give back to their former enemies, who have now become their close friends.
Writer: Glen MacDonald
Graphics: Valerie Mai