Vietnamese expats who have lived in prosperous, unfamiliar lands for years have chances to reconnect with their homeland roots. They are made-in-Vietnam products, movies, articles, and their home country's prestige in the international arena. Our country is entering a new historical page. Overseas Vietnamese want to say "Congratulations" to their homeland.

"When I went shopping in London (the UK), I randomly saw a very beautiful, luxurious silk scarf and it seems to have a certain charm that is special and indescribable to me.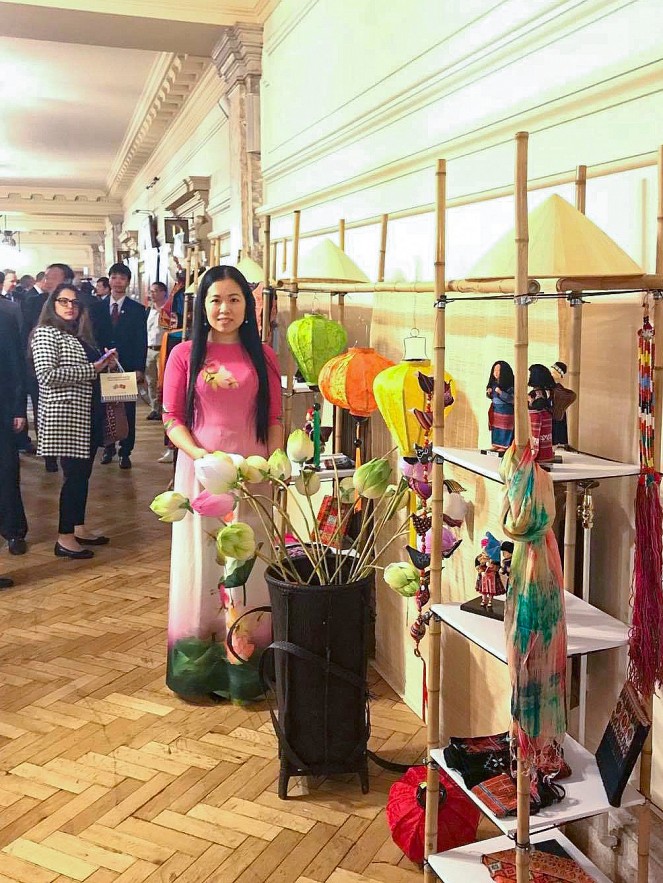 Hoang Hai Ha, Chairwoman of Ladies of all nations international UK-Vietnam.
Looking it carefully, I was touched by its tag "Made in Vietnam". It is my homeland's image, which has travelled half of the globe to be present here. It was introduced officially like other luxurious products in the world," said Hoang Hai Ha, Chairwoman of Ladies of all nations international UK-Vietnam.
Ha is living in London which is displaying goods from the five continents. She said such major supermarkets as Asda and Tesco sell Vietnamese dishes like vermicelli and noodle. Specifically, she can find Vietnamese silk scarves and bamboo and rattan products at retail shops selling luxurious products.
Le Hanh, owner of a retail supermarket that sells consumption goods and household utensils in Liberec (The Czech Republic) said all Vietnamese items like household utensils, silk, pottery, clothes, fruit and confectionery and many others are now available in the Czech Republic. Czech people especially like G7 coffee of Trung Nguyen Group.
Mai Pham, an overseas Vietnamese in Auckland (New Zealand) said a lot of Vietnamese goods can be found in New Zealand. She said she is happy and proud of Vietnamese products winning the trust of foreign companies and the international market.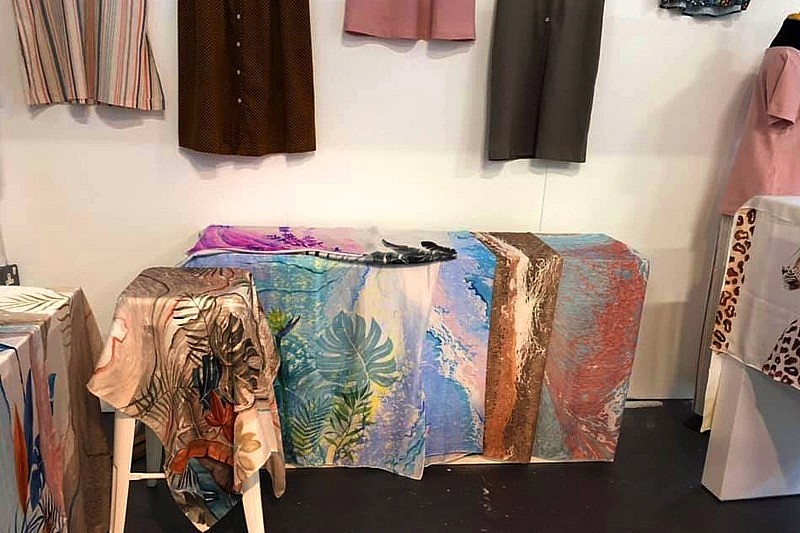 Silk products presented at Top Drawer at Olympia London, UK. (Photo: VNA)
Talking further about the silk scarf, Hai Ha said over the past years, she and many other overseas Vietnamese feel proud and happy when seeing more and more Vietnamese goods present in the world's leading markets. She has chances to adore the products and choose the most suitable one. Ha expressed her pride and happiness with the development of Vietnamese goods, as well as professionalism and modernity of Vietnam's foreign trade.
"I often choose Vietnamese products. For me, it is a way to show my patriotism and national pride. I often introduce Vietnamese handicrafts to my foreign friends, and encourage them to use" Hai Ha said.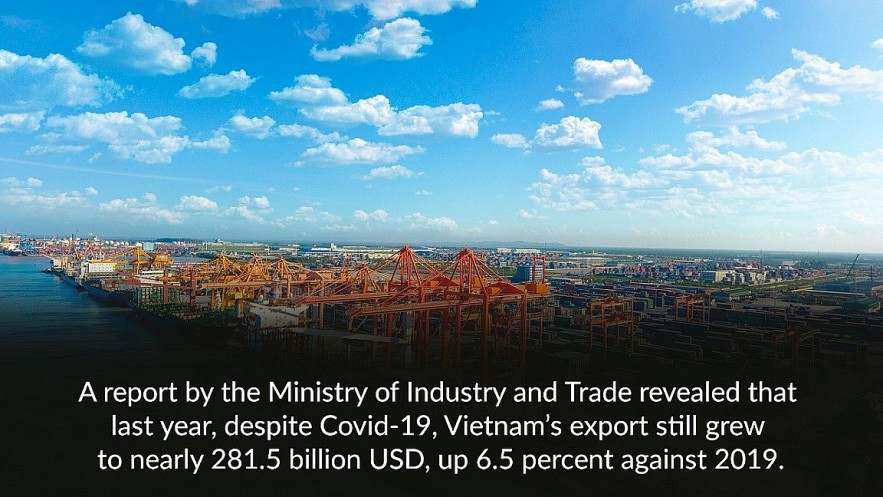 Returning to Vietnam after more than 40 years living abroad, Tran Thi Hong May (an overseas Vietnamese in Morocco) could not hide her tears when seeing changes of her homeland.
She said "When I reached home, could not realize where I was back. When I left home, houses were small, but now there have been replaced by high-rise buildings and modern streets like other international urban areas."
On Le Dai Hanh Street (Hanoi) where she was born and grew up, houses to which she had attached for tens of years have become strange as bigger houses now line up the street.
"My friends and relatives have seen their living standards improved significantly. Many own big houses with modern facilities. Their children become college and university students. In the past, we had rice mixed with cassava and sweet potato, but now I am treated to spring rolls, vermicelli, goat, chicken and seafood," Hong May said.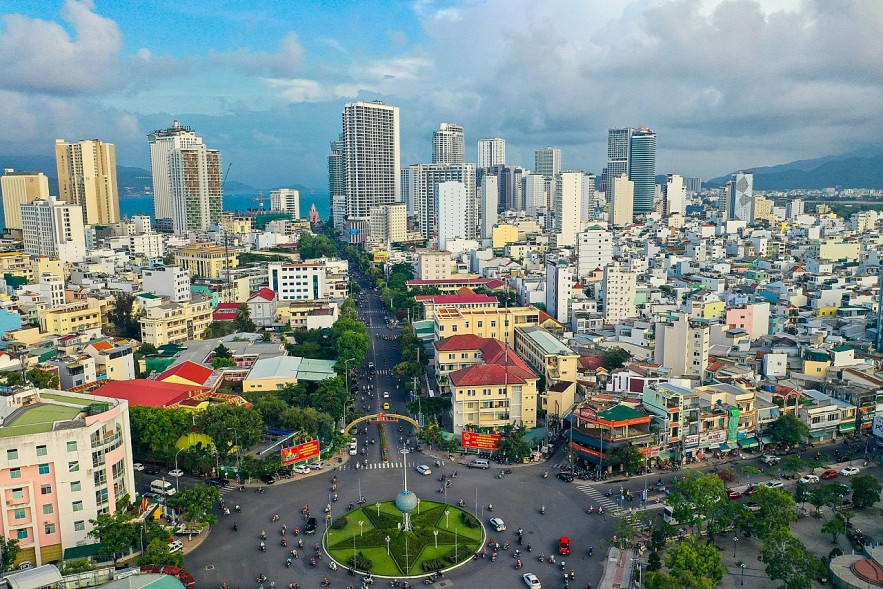 A corner of Nha Trang
Prof. Dr. Phan Van Ngan (Sao Paulo, Brazil) who left Vietnam in 1957 said each time when he visited the homeland, he was surprised by its changes.
"I had chances to travel from Hanoi to Ca Mau, Sapa and northern border localities. I visited landscapes, and saw wide roads, convenient transport systems and houses as spacious as the place where I am living."
Ngan recalled that in 1957, there were only a handful of colleges and universities in Vietnam. However, the number now stands at 460, of which many have Vietnamese professors presented with noble titles by prestigious foreign universities. Many Vietnamese parents have also sent their children to study in Europe and America.
Le Hanh (Liberec, the Czech Republic) said "Vietnamese people's spiritual and religious life remains diverse. There are about 8,000 annual festivals, both big and small. I have been impressed by the sacred Hung King Temple Festival when Vietnamese expats can offer incense to legendary founders of the nation and enjoy special cultural activities like palanquin procession, a contest of making Banh Chung (square glutinous rice cake), and Banh Day (round glutinous rice cake), and water puppetry."
Nguyen My, an overseas Vietnamese in Milano (Italy) shared: "People with high incomes in Vietnam often travel abroad to expand their vision of the world. There are also new imported festivals in the country such as Halloween and Carnival. All material, cultural and spiritual benefits of humanity today are available in Vietnam, for any Vietnamese people."
"Although I have kept a close watch on the situation, I still extremely felt proud and happy when hearing the news about Vietnam's winning 192 out of 193 official votes to become a non-permanent member of the United Nations Security Council for 2020-2021.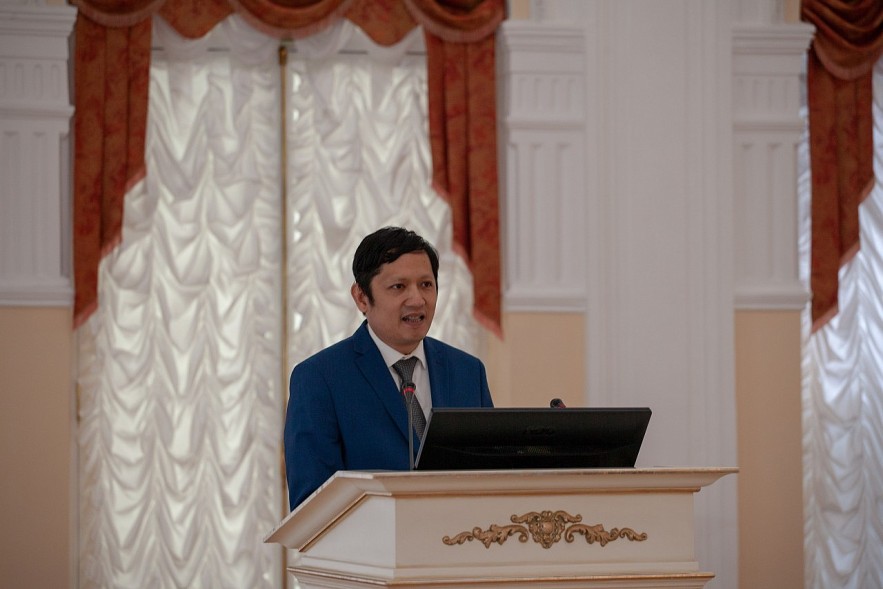 Nguyen Quoc Hung, a senior researcher at the Centre of Russian Strategy at the Institute of Economics of the Russian Academy of Science.
This demonstrates that Vietnam has proven itself as a factor helping the region and the world maintain stability. The country is holding a worth-of-pride position," according to Nguyen Quoc Hung, a senior researcher at the Centre of Russian Strategy at the Institute of Economics of the Russian Academy of Science (Moscow, Russia)
Hung said Vietnam has successfully assumed the Presidency of the United Nations Security Council with set targets. It is noteworthy that Vietnam raised two initiatives on organizing an open debate themed "Upholding the United Nations Charter to Maintain International Peace and Security" in the beginning of the month that marks the 75th founding anniversary of the UN (1945-2020), and another meeting on enhancing cooperation between the UN and the Association of Southeast Asian Nations (ASEAN).
Many "first-ever" events were held in 2020 when Vietnam held the ASEAN Chair amid the Covid-19 pandemic.
"When I told my international colleagues and friends about Vietnam's achievements, they have expressed their admiration and delight at what the country has recorded in the international arena," Nguyen Quoc Hung added.
Hung said he had been not so surprised with these achievements as they are made thanks to Vietnam's tireless efforts over the past decades.
Many expats have talked about the improved living standards of Vietnamese, and the country's socio-economic development and prestige in the international arena with excited voices and bright eyes. Some affirmed that the happiness and pride have served as an invaluable source of inspiration and energy for expatriates like me, Hung said.
Vietnamese version: Chúc mừng đất mẹ
Content: Ngoc Le - Pham Ly
Graphic design: Nguyen Hong
Text Graphic: Hong Anh