Vietnamese PhD holder recognized as leading young scientist in Australia
Nong Ngoc Duy, PhD, honored as one of five leading young scientists in social sciences in Australia, said he had to work no less than 80 hours a week for a long time, and sometimes 14 hours a day, to survive the global competition.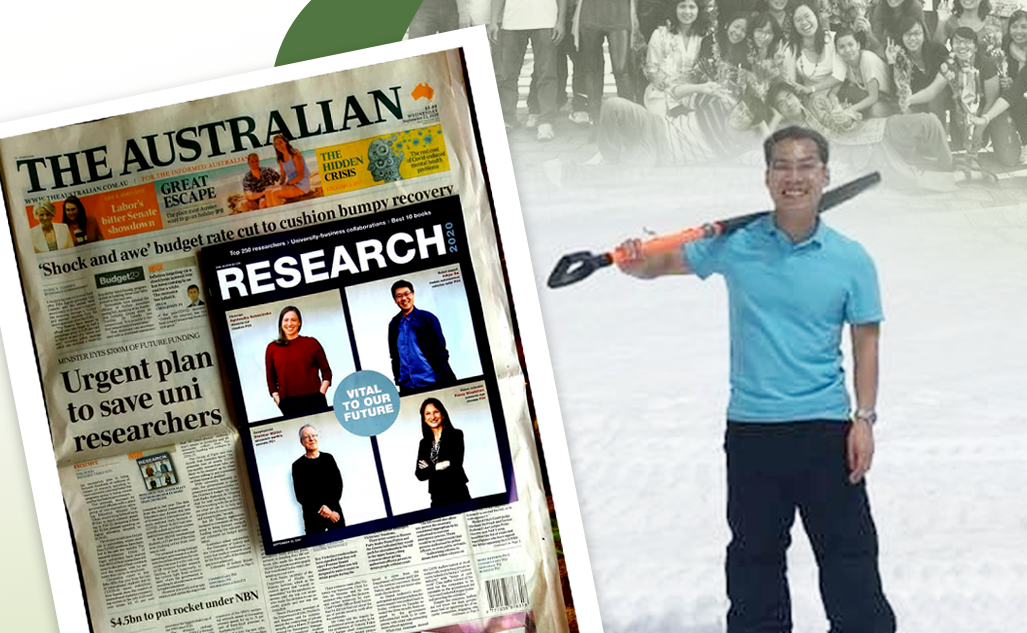 Photo: Vietnamnet
Duy works for the Commonwealth Scientific and Industrial Research Organisation (CSIRO). He is implementing Government and multinational projects on global issues of energy security, food security, and climate change. He recently was given the title of Associate Professor of Griffith University. His task is building a center for energy economics and policy research, helping improve energy economics and public policy research for the university and students, according to Vietnamnet.
CSIRO website writes that Duy specializes in computable general equilibrium modeling development for economic, climate change, environmental, and energy studies. He is pursuing the development of a set of global computable general equilibrium and partial equilibrium models to study the impact of climate variability on agricultural and food systems.
Duy is also interested in research to investigate the sustainability implications of bioeconomic transformation on global land-use change, agricultural production, food security, energy security, emission levels, and others. His work also covers studies related to climate change impacts on agriculture, food security, and livelihoods, as well as climate change mitigation policies, particularly in Australia and developing countries. He is passionate about helping countries and regional households to better adjust to climate change and achieve more sustainable development.
He was previously a senior researcher and lecturer at the University of Bonn, Germany, a postdoctoral research fellow at Colorado State University, United States, and a research assistant at the University of New England, Armidale, Australia.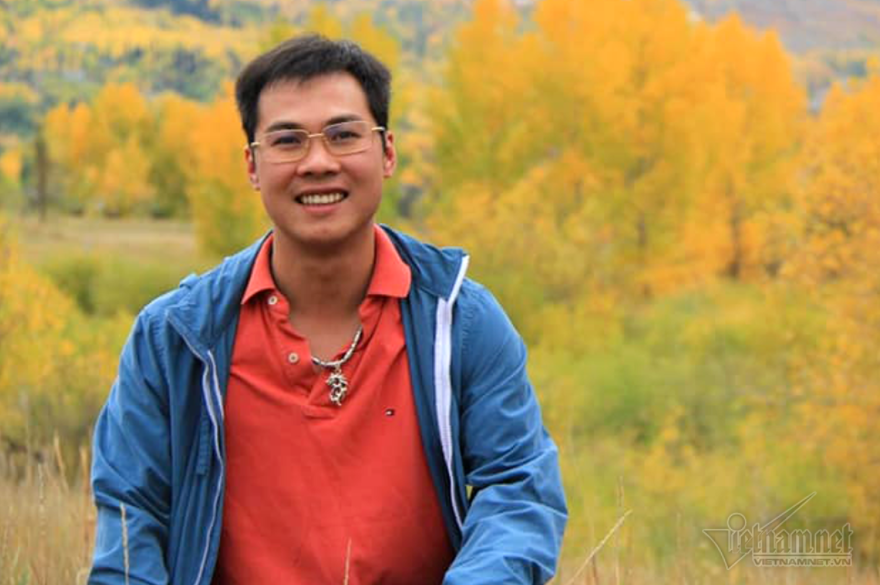 Photo: Vietnamnet
Working in three countries in five years
Ten years ago, when setting foot in Australia, Duy could not imagine what his path in the future would be. He went abroad just to "'see how the learning, working and research environment in the world operates".
At first, Duy studied for a master's degree in econometrics at New England University. After two years, he finished the program with high marks and obtained a scholarship to study for a doctoral degree on building an overall economic model and studying the impact of climate change mitigation policies in countries. Thanks to his excellent achievements during the study for a master's degree, Duy got support from his teacher, Prof Mahinda Siriwardana, to participate in some Australian Government funded projects related to the mitigation of CO2 emissions.
After that, Duy left Australia for Colorado State University in the US and Bonn University in Germany where he studied and lectured for three years. After working in Australia, the US, and Germany, he realized that these countries all attached much importance to research but did it in different ways. In the US, for example, in-depth research with large-scale multi-disciplinary research teams from different universities and research institutes is preferable. In Germany, scientists focus on new research directions.
By the time Duy had been in Germany for one year when hearing that the Australian Government was seeking candidates for the post of senior researcher at the national research institute, Duy decided to return to the country to take the job. Now Duy participates in multinational projects and works with scientists from Germany, Belgium, the Netherlands, the US, Austria and Canada. His studies are mostly in the field of energy security and food security.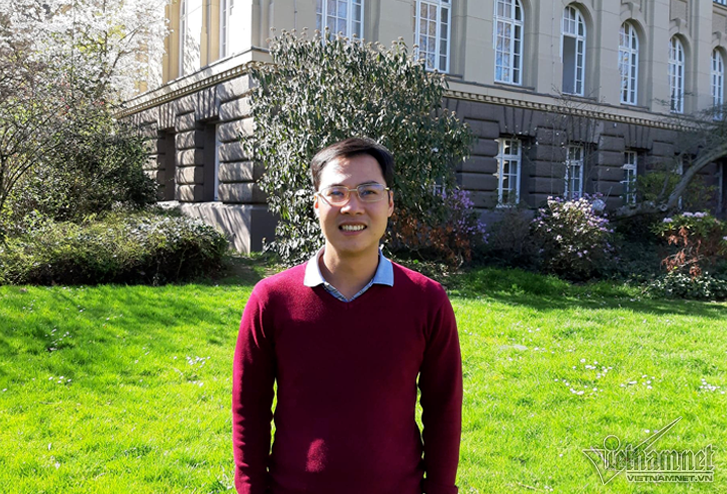 Photo: Vietnamnet
Living abroad
To be able to live in foreign countries, Dong says that he needs to try a lot more than native people. "The first land I set foot in was Armidale, with 22,000 people and an area of 80 square kilometers. My wife and I once had to carry a 10-15 kilogram bag of newspapers on our shoulders to deliver to half of the local population," he recalled. "In summer, I had to get up at 5 am and leave for the office. At 5 pm, I had to work at a Thai restaurant. At 9 pm, I had to deliver newspapers until 2 am the next morning," he said.
After 10 years of making great efforts, he said his research results got recognition. In 2020, he was honored as one of five leading young scientific researchers in Australia in the social sciences. The award recognizes young scientists working in Australia who have excellent scientific articles published in prestigious journals. Their research not only helps solve problems in Australia but also shows solutions to global problems, especially in underdeveloped countries. Duy's research creates progressive models and methods that assess the impact of climate change policies on the Australian economy and other countries such as Vietnam, China, and the US.
The award also recognizes his contribution to the settlement of the melting ice problems at the Arctic Pole, plastic waste, and the social security of ethnic minorities amid natural disasters and floods caused by climate change.
To date, Duy has published more than 30 scientific articles in prestigious journals such as Energy Economics, Applied Energy, Energy Policy, Energy, Journal of Environmental Management, Journal of Cleaner Production, and Environmental Science and Policy. One-third of his research works have relations to problems existing in Vietnam. The latest research project that Duy and 17 Vietnamese scientists in Vietnam and overseas are implementing relates to electricity transmission and generation from fossil materials and renewable energy sources in all regions in Vietnam.
Duy also spends time supporting young researchers by recommending scientific research methods and how to write scientific articles. Duy stressed that even if research results are good, they will be inaccessible and not understandable to the public and policymakers if they cannot be shown in a transparent and logical way. Duy also pointed out that 70-80 percent of research works remain on paper as they are difficult to be applied to reality or used for scientific reference.