12 beautiful pagodas in Vietnam
Pagodas are one of Vietnam's top attractions for travellers. They are not just historical monuments of the past but a place Vietnamese visit regularly to receive blessings, to pray or to organise charity events.
Pagodas are one of Vietnam's top attractions for travellers. They are not just historical monuments of the past but a place Vietnamese visit regularly to receive blessings, to pray or to organise charity events.
The best time to visit a pagoda is early morning, when it is not too busy. After the night falls, it is also interesting as the lights and candles can create spectacular effects. If you are lucky enough to travel to Vietnam during a special holiday, for instance Tet, you will notice that pagodas will be more crowded than usual and that they will have more decoration.
Don't forget to dress appropriately during your visit. Common sense prevails: Avoid shorts, bare shoulders, skirts or hats.
Here is a list of 12 beautiful pagodas that we visited in Vietnam from the north to the south.
NORTHERN VIETNAM
Huong Pagoda - Hanoi
The Huong Pagoda is one of Hanoi's most popular day tours. During high season, it will most likely be packed. You will have to take a short boat ride to the base of the mountain, then walk steep steps up to the cable car. The whole trip can be a fun learning experience if you are fit and if you don't mind the other tourists and vendors.
One Pillar Pagoda - Hanoi
One of Vietnam's oldest religious monument, Chua Mot Cot (One Pillar Pagoda) was built in 1049 by the Emperor Ly Thai Tong. It is an iconic sight of Hanoi.
Quan Su Pagoda - Hanoi
Quan Su Pagoda was built in the 15th century. It is also called the "ambassador's pagoda" because it used to host foreign dignitaries visiting Hanoi.
Tran Quoc Pagoda - Hanoi
Tran Quoc Pagoda is located on Hanoi's West Lake. Consisting of 10 shrines, it is the oldest Buddhist temple in the city. Highlights include the Bodhi tree in the garden and its red lacquered Buddha statue.
CENTRAL VIETNAM
Thien Mu Pagoda - Hue
Thien Mu, meaning "Lady from Heaven," is one of the top attractions in Hue. The Thien Mu Pagoda was built in 1601 by Lord Nguyen Hoang and it is recommended to visit it at sunset hours.
Linh Ung Pagoda - Da Nang
Linh Ung Pagoda is located about eight kilometres from Da Nang, on a cliff off Son Thuy Mountain. Many people visit it to enjoy the panoramic view on the sea with the Marble Mountains in the back. It has a huge 67-metre statue of Guinyin, the goddess of mercy and compassion.
SOUTHERN VIETNAM
Linh Phuoc Pagoda - Trai Mat, Da Lat
Also called Ve Chai Pagoda, Linh Phuoc Pagoda was built using glass, porcelain and pottery pieces. You have beautifully decorated pillars in the form of dragons and a five-metre-high Buddha statue.
Linh An Tu Pagoda - Da Lat
Linh An Tu Pagoda is located one hour away from Dalat, in Nam Ban. It is remarkable for its giant Buddha statue on its right side.
Van Hanh Pagoda - Da Lat
Most visitors come to Van Hanh for its spectacular 24-meter-high golden Buddha statue. It is also a serene pagoda where you will enjoy walking around in the lush garden.
Ta Cu Mountain Pagoda - Phan Thiet
This pagoda in the vicinity of Mui Ne hosts the longest reclining statue of Buddha in Vietnam. A popular tourist attraction, the visit could be a half day trip from Phan Thiet. You will need to ride a car for 45 minutes, then pay a ticket for the cable car taking you to the top of the Tà Cú mountain, then climb stairs for several minutes. Don't miss the three small Buddhas statues before you go back to the cable car.
Tam Son Hoi Quan Pagoda - Ho Chi Minh City
Tam Son Hoi Quan was built in the 19th century in Ho Chi Minh City's District 5. Dedicated to the goddess of fertility, it is popular with moms-to-be and young brides.
Van Son Pagoda - Con Dao
Van Son Pagoda (Nui Mot Pagoda), the name translates as Cloudy Hill Palace (It is also known as Nui Mot Pagoda) and it's a picturesque place to visit, not so much for the temple—even though it is quite beautiful—but for the panoramic view it offers of Con Dao Town, An Hai Lake, and Con Son Bay below.
The temple was built in 1964 for the prison officers and government officials stationed on Con Dao and is now considered a memorial to the matyrs who died during Vietnam's fight for independence./.
Thibaud/City Pass Guide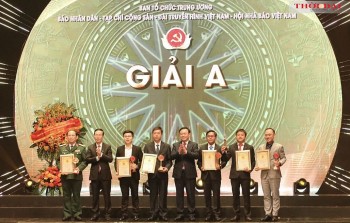 Viet's Home
The 7th National Press Prize on Party Building (named Golden Hammer and Sickle) - 2022 has been bountiful with thousands of entries on a variety of topics, rich in genres, closely following hot topics, outstanding events, key tasks of the political system and the country. Content relating to party building process was clarified and further exploited compared to previous years.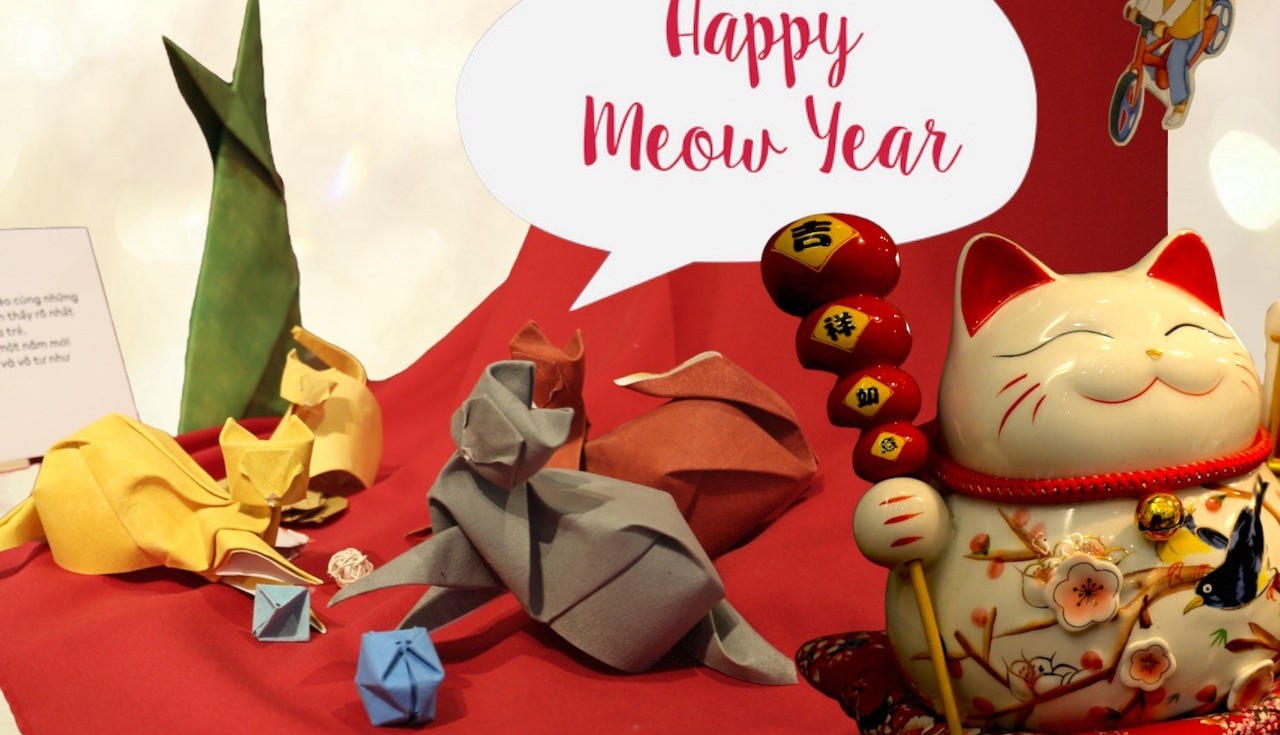 Handbook
The Year of the Cat is right at the corner and it is time to celebrate for all you cat lovers out there. This holiday season, check out how you can enjoy the company of furry feline friend, from cute cafe to personalized gifts in Hanoi.
January 20, 2023 | 08:22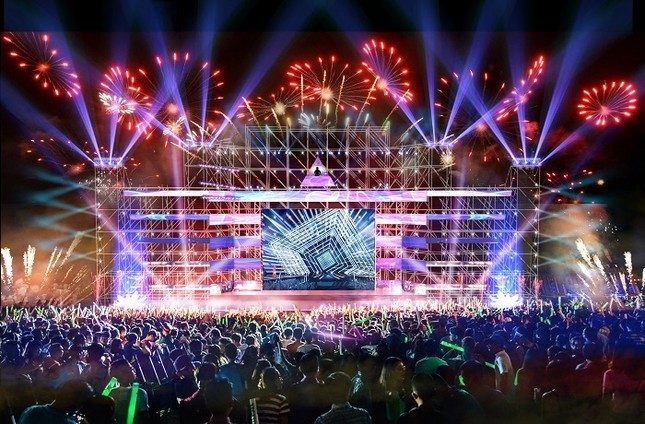 Handbook
Hanoi's young people are eagerly inviting each other to watch fireworks on New Year's Eve. Here are a few things to keep in mind and places with great views for people to watch the fireworks display.
January 17, 2023 | 07:41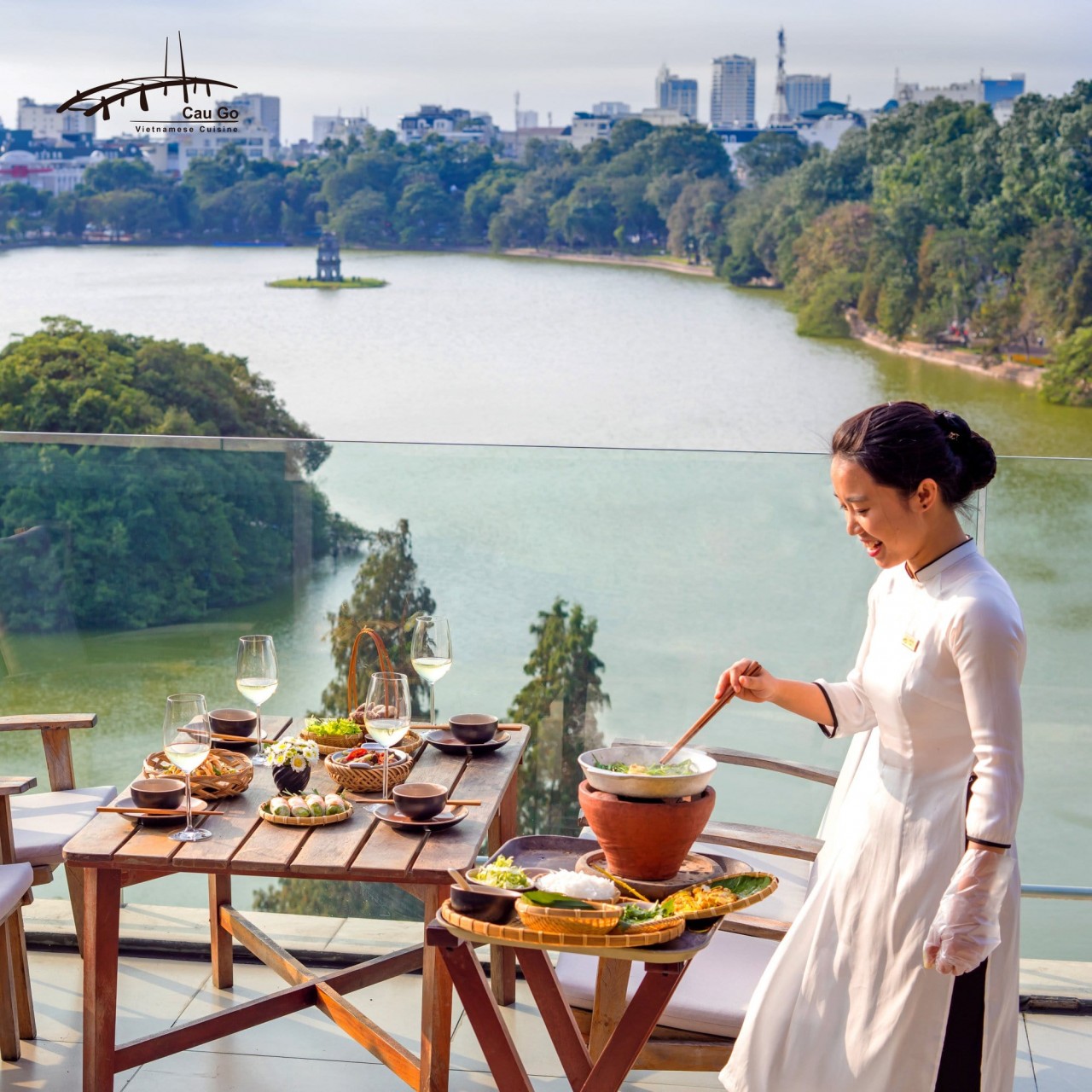 Handbook
Hanoi captivates visitors from all over the world with popular foods like pho, bun cha, etc. If you have a chance to visit the city during the Lunar New Year, try dining at restaurants serving traditional Hanoi dishes to immerse yourself in the culture of Tet in the North of Vietnam.
January 16, 2023 | 08:21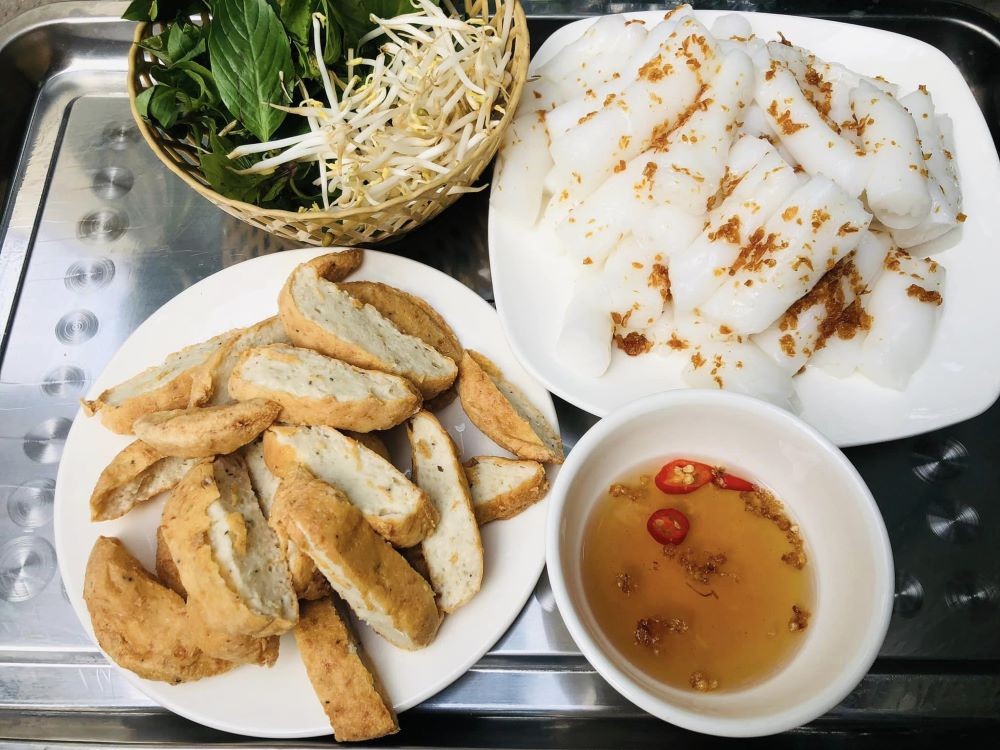 Handbook
The following Nghe An dishes are rated by many diners as delicious, nutritious, and cheap
January 09, 2023 | 06:56