Australian media: Calm and orderliness engenders Vietnam's confidence in Covid-19 fight
The calm and the orderliness of the system engenders confidence of Vietnam in the fight against Covid-19, cited an article posted on Australia's devpolicy.org website on Wednesday.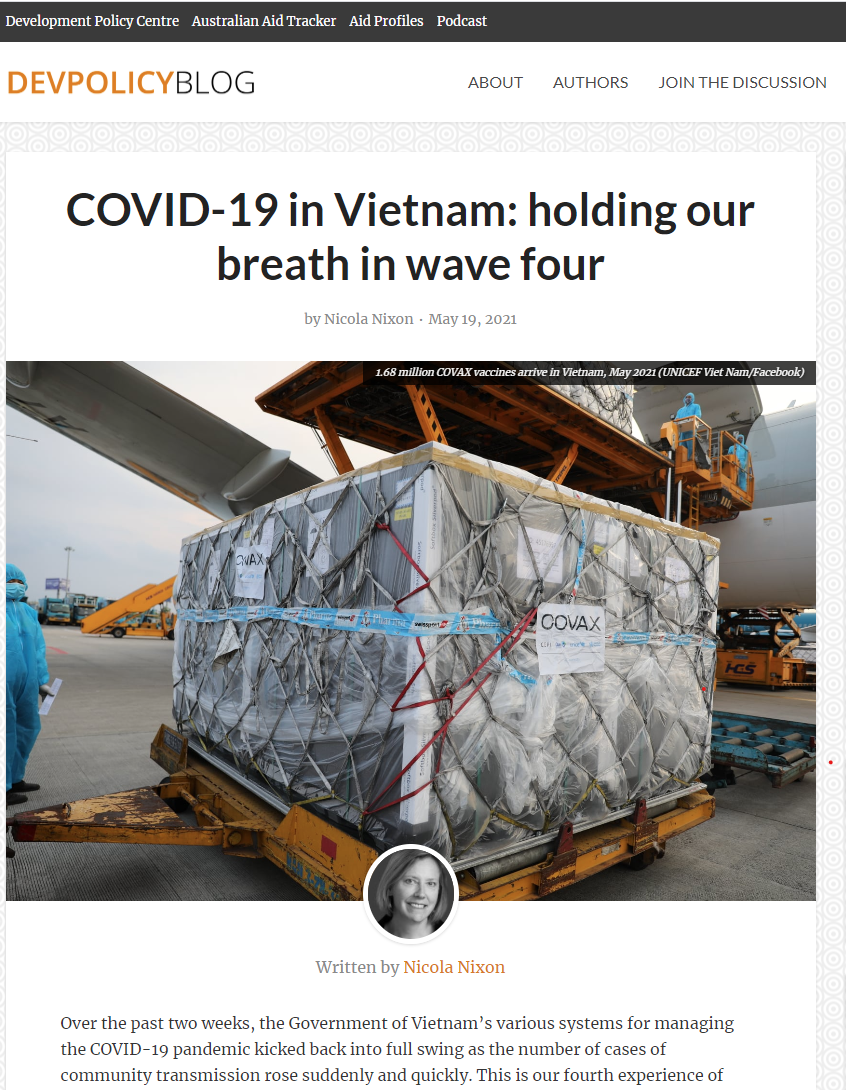 Nicola Nixion, the article's writer, praises Vietnam for calm and orderliness in the fight agaisnt Covid-19. Photo DevPolicy Blog
In the article entitled 'Covid-19 in Vietnam: Holding our breath in wave four', Nicola Nixon, governance director at the Asia Foundation, said over the past two weeks, the Government of Vietnam's various systems for managing the Covid-19 pandemic kicked back into full swing as the number of cases of community transmission rose suddenly and quickly.
"This is our fourth experience of community transmission since the pandemic began and everyone's fingers are crossed that it is managed as well as the last three," she wrote.
Citing only 4,378 cases and 37 deaths as Covid-19's figures in Vietnam, which has a population of 96 million people, she praised Vietnam for its remarkable achievements
"Exactly one year ago, in an earlier Devpolicy blog, I wondered if the pandemic would be well managed, and it has been," she wrote.
Looking at the proportional impact – the number of deaths per one million population – according to Worldometers, on 18 May, Vietnam currently has 0.4, while Singapore is at 5, Thailand at 9, Australia at 35 and Malaysia at 59. On number of cases per one million persons, Vietnam is at only 44, while for Singapore that number is 10,460, for Thailand it is 1,623 and for Malaysia it is 14,500. The difference is staggering.
In the past 18 months with three outbreak waves, the Vietnamese Government has honed a highly proactive approach to managing the spread of the virus in the community, with priority given to addressing degrees of contact, and not simply the manifestation of the illness symptoms.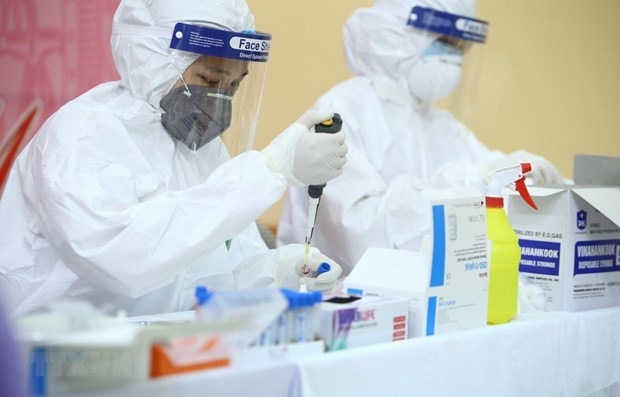 A medical worker is conducting COVID-19 testing. Photo VNA
According to the writer, a wide range of social distancing and movement restrictions were "progressively put in place over the past week since the number of COVID-19 infections has risen in this fourth occasion".
They began with the closure of schools, then karaoke bars, massage parlors and gyms, with restaurants next required to shift to take-away only and public parks and meeting places closed. People are fined for not wearing face masks in public and asked to stay at home. Meanwhile, most shops and businesses stay open.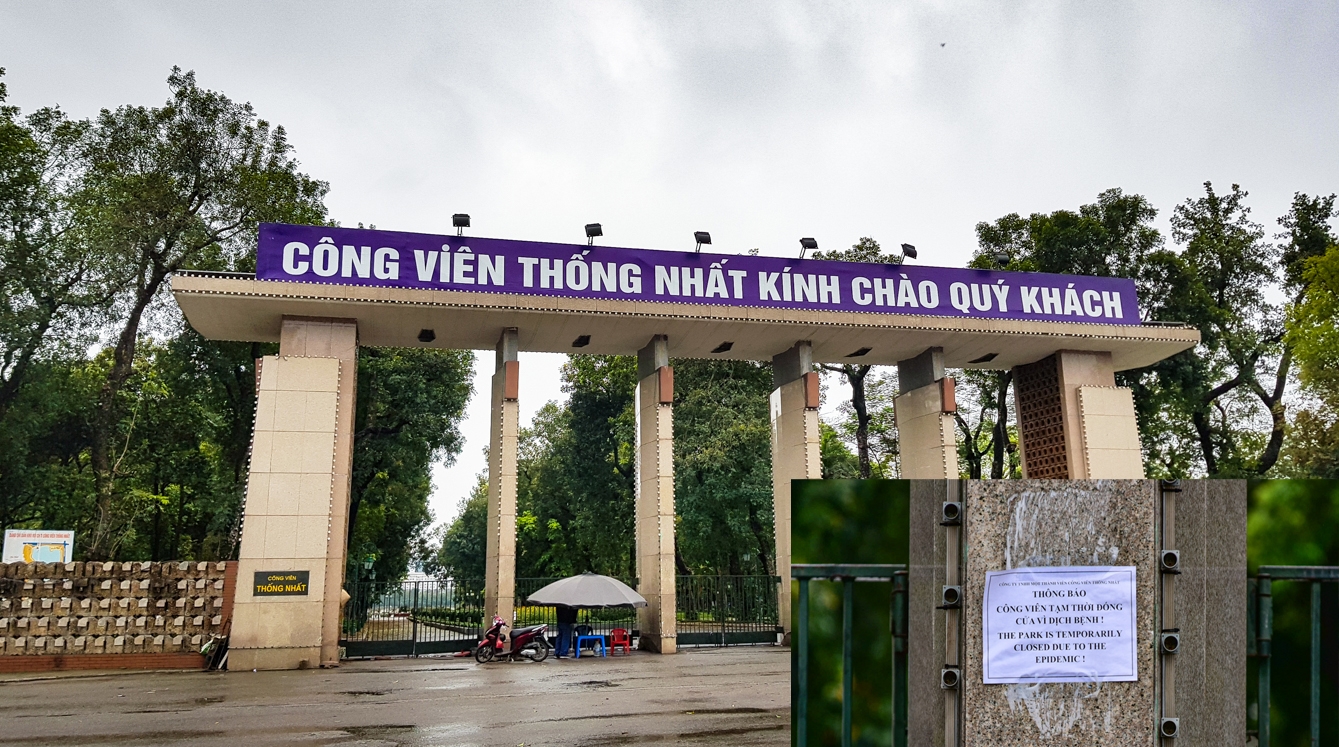 A deserted park in Hanoi after it's closed due to Covid-19. Photo VNA
Looking to neighbouring countries in the region and further afield, it seems the Vietnamese public has acknowledged that this approach works, and they get on board quickly.The article affirmed that the calm and the orderliness of the system engenders confidence of the nation.
When there was an outbreak of community spread around the traditional Lunar New Year, the Government was successful to get on top of it within a month, with minimal closures and movement restrictions. All social activities operated again in March.
The article also stated that like everywhere across Asia, Vietnam will suffer long-term impacts of the resulting economic slowdown. However, the Vietnamese economy is expected to recover the fastest in Southeast Asia, and the Government's ability to keep the virus at bay is the key factor in this success.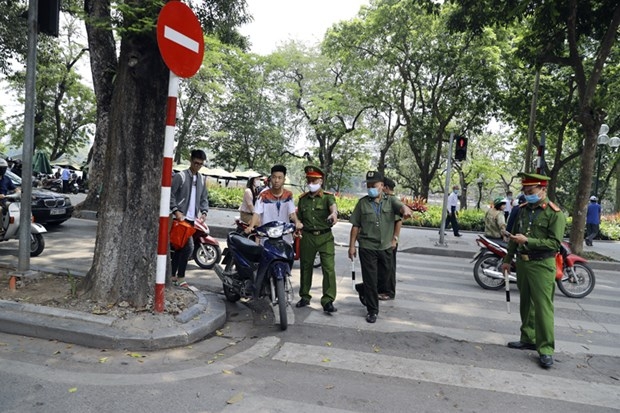 Strict punishment is handed out to anyone who does not wear face mask in public places. Photo: VNA
In the meantime, four local vaccines are under development, two of which are undergoing human trials. But expectations that at least one locally produced vaccine would be available by September 2021 also appear to have been overly optimistic, she wrote.
Nixon said "It is too early to tell what direction the daily numbers are heading in. For now, then, the country is hunkering down into what we hope will just be a fourth ripple in an otherwise well-managed crisis. Unfortunately, an end to the crisis that might be brought about through access to vaccinations seems a very long way off in the distance."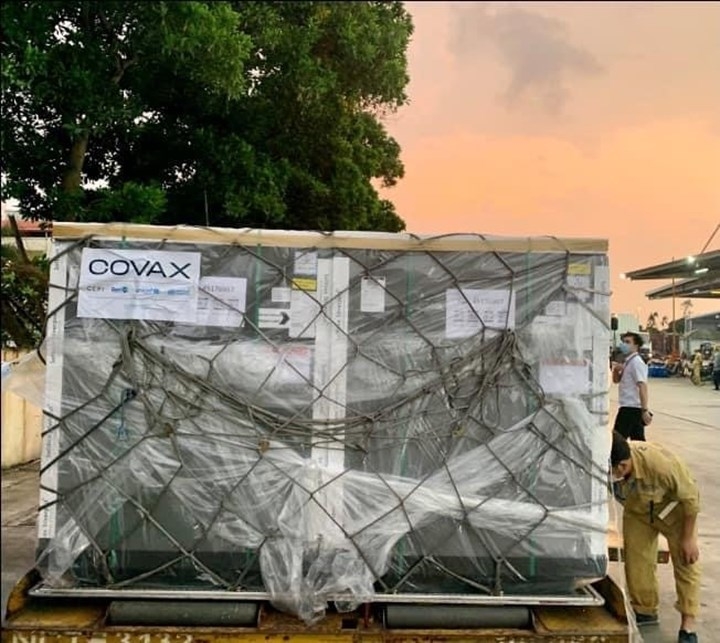 1.68 million COVAX vaccines arrived in Vietnam last week. Photo VNA
Established in September 2010, the Devpolicy Blog provides a platform for the best in aid and development analysis, research and policy comment, with global coverage and a focus on Australia, the Pacific and Papua New Guinea. As of November 2019, Devpolicy has published more than 3,050 posts from more than 850 contributors.
Earlier on May 13, the website published an article named Vietnam's low-cost COVID-19 battle shows the world what can be done, praising Vietnam for drastically flattening the coronavirus curve at a relatively low cost through early action, a targeted approach and strong political leadership./.