Daily Horoscope for January 15: Astrological Prediction for all Zodiac Signs
Daily Horoscope for January 15:
The moon is void-of-course in Aquarius throughout the day, making this the perfect time to take a step back from all of our daily stresses and relax.
Daily Planetary Overview
The moon enters Pisces in the afternoon, giving us a chance to lean into our feelings and intuition. If you're ready to bring your visions to life, you can use the evening to turn your dreams into reality. Mars connects with the Pisces moon, heightening the desire to achieve success now.
The nodes of destiny are kicking things off today with a whole lot of gusto. They share a minor connection to the sun in Capricorn and Mars in Taurus. This energy gives us the stamina to take action, but we may not know which direction to choose. Two paths diverge and you aren't sure which one to take. In fact, it will be hard to know what you should do. Take a few minutes or even hours to decide how you wish to proceed before making impetuous decisions. Egos could take a little hit today if we aren't careful. All the more reason why we should proceed with more caution and less passion.
Aries
The first sign of the Zodiac, Aries are the trailblazers. Passionate and independent, Aries will never do something just because everyone else is doing it—a Ram needs to be 100 percent committed to the task at hand.
Jan 15, 2021 - If you've been thinking about writing, teaching, or pursuing a career based on the dissemination of information, Aries, this is the day to look into it. Your mind should be especially quick and sharp now. You will seek every possible detail that could shed light on the pros and cons of making such a change. Your heightened pace can also benefit whatever work you're doing.
Taurus
Smart, ambitious, and trustworthy, Taurus is the anchor of the Zodiac. Amazing friends, colleagues, and partners, Taureans value honesty above all else and are proud that their personal relationships tend to be drama free.
Jan 15, 2021 - Today you could feel like you have one foot in another world. It's a great feeling, Taurus, with a lot of love and wisdom mixed in. This could prove useful in relating to others. It increases your awareness not only of them but also of yourself. It could make a big difference in any creative projects. Don't let the day go by without making this feeling work for you in some way.
Gemini
Smart, passionate, and dynamic, Gemini is characterized by the Twins, Castor and Pollux, and is known for having two different sides they can display to the world. Expert communicators, Gemini is the chameleon of the Zodiac, adept at blending into different groups based on the vibe and energy they perceive.
Jan 15, 2021 - A number of exciting people could attend a party or group meeting at your home. You're in just the right space to be a great host, Gemini, and you're likely to meet some interesting new people. Much of the conversation could focus on computers and other forms of technology or perhaps on astrology or other occult subjects. You should have a good time and learn a lot.
Cancer
Emotional, intuitive, and practically psychic; ruled by the moon and characterized by the crab, Cancer has so much going on in its watery depths. Cancers may seem prickly and standoffish at the first meeting, once they make the decision to become friends with someone, that person has a friend for life.
Jan 15, 2021 - A rally or other sort of mass meeting could take place in your neighborhood today, Cancer. It could be the most exciting thing that's happened to your community in a long time. Expect to meet a number of interesting people. Social events, perhaps connected to this rally, could take up a lot of your time, almost to the point of wearing you out. Don't try to do too much.
Leo
Bold, intelligent, warm, and courageous, fire sign Leo is a natural leader of the Zodiac, ready to blaze a trail, vanquish injustice, and make a name for themselves along the way. Blessed with high self-esteem, Lions know that they possess enviable traits—and they're proud of them.
Jan 15, 2021 - Today you might try to put computers or other forms of advanced technology to work for you, Leo. This could be of great benefit to you. You might be blown away by the advantages of it. Your mind should be quick enough to grasp any new software or equipment that you will want to use. The innovation could also help raise your earning power. Isn't technology wonderful?
Virgo
Smart, sophisticated, and kind, Virgo gets the job done without complaining. Virgos are amazing friends, always there to lend a hand and also lend advice. Practical Virgos are incredibly adept at big picture thinking, and planning out their life, their vacations, and what they're going to do today isn't a drag it makes them feel in control and secure.
Jan 15, 2021 - You might feel especially adventurous today, Virgo, and wish to go away for a while with a romantic partner. A spiritual retreat or a workshop in metaphysical disciplines might be an option to consider. This is a good time to go, especially if you're thinking about traveling by air. You should have a wonderful time. Let go of some misgivings, experience deep insights, and make new friends.
Libra
Intelligent, kind, and always willing to put others before themselves, Libras value harmony in all forms. Ruled by Venus, the planet of beauty, Libra adores a life that looks good. As the master of compromise and diplomacy, Libra is adept at seeing all points of view and excels at crafting compromises and effecting mediation between others.
Jan 15, 2021 - A group that shares your interest in an intellectual or spiritual discipline might meet at your home today, Libra. This could be a stimulating event, especially since new members could become good friends. A lot of plans could be made, perhaps for future activities. Fascinating discussions could take place. Don't let the meeting run too late. You will want to unwind before bedtime.
Scorpio
Passionate, independent, and unafraid to blaze their own trail no matter what others think, Scorpios make a statement wherever they go. They love debates, aren't afraid of controversy, and won't back down from a debate.
Jan 15, 2021 - Communications with friends should go well, Scorpio. You have what it takes to express yourself clearly and honestly and give information without confusing the issue. Group activities or work done in the company of others could bring the results you want. You might have to spend a lot of time on the phone or on the computer sending email, but you will get a lot done.
Sagittarius
Independent and strong-willed, Sagittarius personalities are all about going off the beaten path. Sagittarius isn't afraid to step away from the pack and is a natural-born leader who goes after what he or she wants, regardless of what other people think.
Jan 15, 2021 - A talent for a new field that you might never have tried before could come to light, Sagittarius. This might involve modern technology in some way or writing, drawing, or both. Communication with others should be warm, congenial, open, and honest. You can expect to gain a lot of pleasure from relationships of all kinds. Expect at least one of your conversations to turn to the fine arts or metaphysics.
Capricorn
Smart, hardworking, and fully in control of their destiny, a Capricorn will always get what they set their mind to, in both personal and professional life—no excuses. Capricorns may get a reputation as stubborn, but they simply know what they want, and also know how they wish other people would behave.
Jan 15, 2021 - Intellectual and spiritual discussions should bring you even closer to people dear to you, Capricorn. Relations with a romantic partner should be especially warm and intimate today. You're in a philosophical frame of mind, so you might want to attend a lecture. Expect new insights to come your way. Books, magazine articles, and websites could also prove enlightening.
Aquarius
Independent and enigmatical, Aquarians are unique. There is no one quite like an Aquarius, and because each is so incredibly individual, it can be tough to describe them as a group. Aquarians don't like labels, and may shy away from any adjective—even the good ones you might bestow upon them.
Jan 15, 2021 - Intellect combines with intuition to produce a particularly enlightening day on all subjects, Aquarius, whether they're intellectual, practical, or metaphysical. Group activities dedicated to these could prove rewarding, especially if you go with a friend. You could meet new people you're certain you recognize, perhaps from a past life. You might want to explore this possibility.
Pisces
Smart, creative, and deeply intuitive, Pisces can be close to psychic. Pisces feel things deeply and have incredibly strong gut reactions. A Pisces "knows" things from deep within, and can often judge whether a person or situation is good or bad.
Jan 15, 2021 - Group activities dedicated to intellectual or humanitarian matters could prove rewarding, Pisces, particularly if you attend them in the company of friends, a partner, or both. New people could make your acquaintance. Your intellect and intuition are sharp, and your interactions are likely to be congenial, stimulating, and rewarding. Books could prove especially enlightening.
Overseas Vietnamese
Vice President Vo Thi Anh Xuan had meetings with several Thai leaders and high-ranking officials within the framework of her visit to Thailand to attend the Global Summit of Women (GSW) 2022.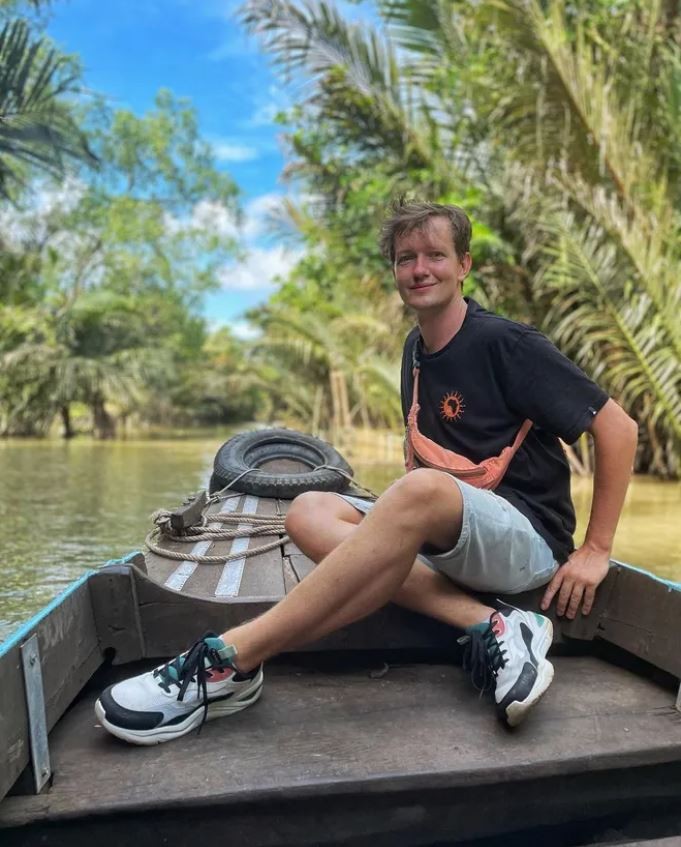 Multimedia
Besides famous products from coconuts, Ben Tre still has many interesting places with unique Mekong River Delta styles waiting for you to discover.
June 22, 2022 | 08:10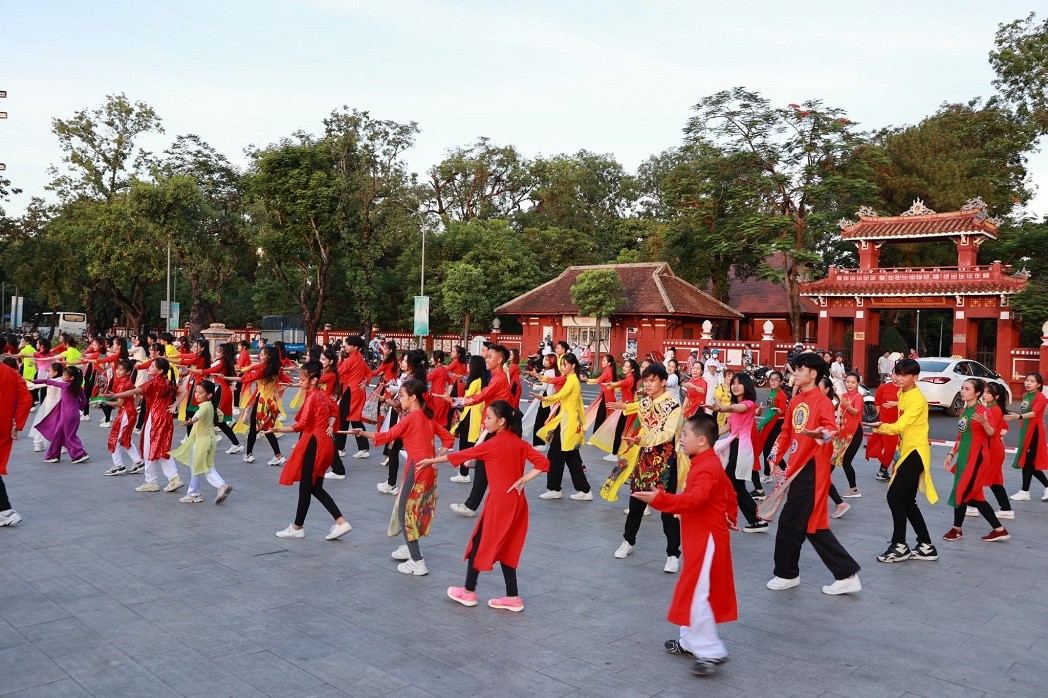 Handbook
Get all the basic info, check the lineup, discover festival highlights
June 22, 2022 | 06:19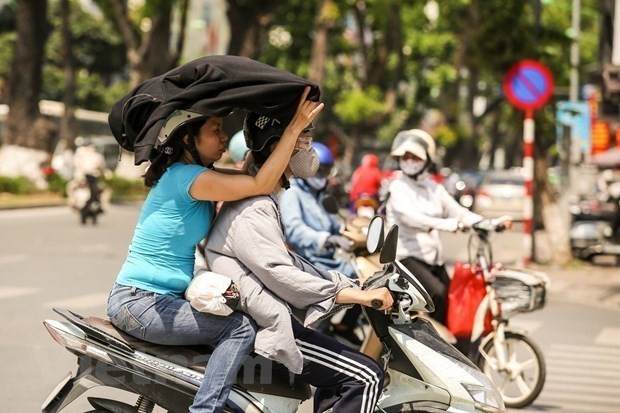 Handbook
Know the signs of dehydration and heatstroke to keep you and your family safe this summer.
June 21, 2022 | 19:02
Handbook
The Danish Film Week will delight audiences in Hanoi, Hue, Da Nang and Ho Chi Minh cities
June 18, 2022 | 07:00