Italian Food Week 2023 Kicks Off In Hanoi
Italian Food Week 2023 takes place from November 13 to 19 in Hanoi, offering visitors the chance to sample a range of authentic Italian dishes.
Launched in 2016, Italian Cuisine Week is a yearly initiative involving the whole network of Italian diplomatic missions and aimed at promoting the culinary culture that is at the core of the Mediterranean diet and central to Italy's identity and lifestyle.
With the theme "Dining with the Italian cuisine: well-being with taste", this year's Food Week event aims to explore Italian products and culinary traditions, as well as their connection with hospitality and healthiness.
The 8th Italian Cuisine Week in Vietnam has just officially kicked off.
During the week, several activities will also be held to promote the Italian culinary culture, including a workshop and tasting event on fermented foods, a "Taste! The Italians and Food 1970-2050" exhibition, a Taste of Italy exhibition, along with a Casa Italia Wine Festival.
Speaking at the ceremony, Italian Ambassador Marco della Seta said that Italians are proud of their cuisine. Everyone knows pizza, pasta, gelato, or tiramisu. These dishes have become familiar names everywhere in the world, and appear in different languages.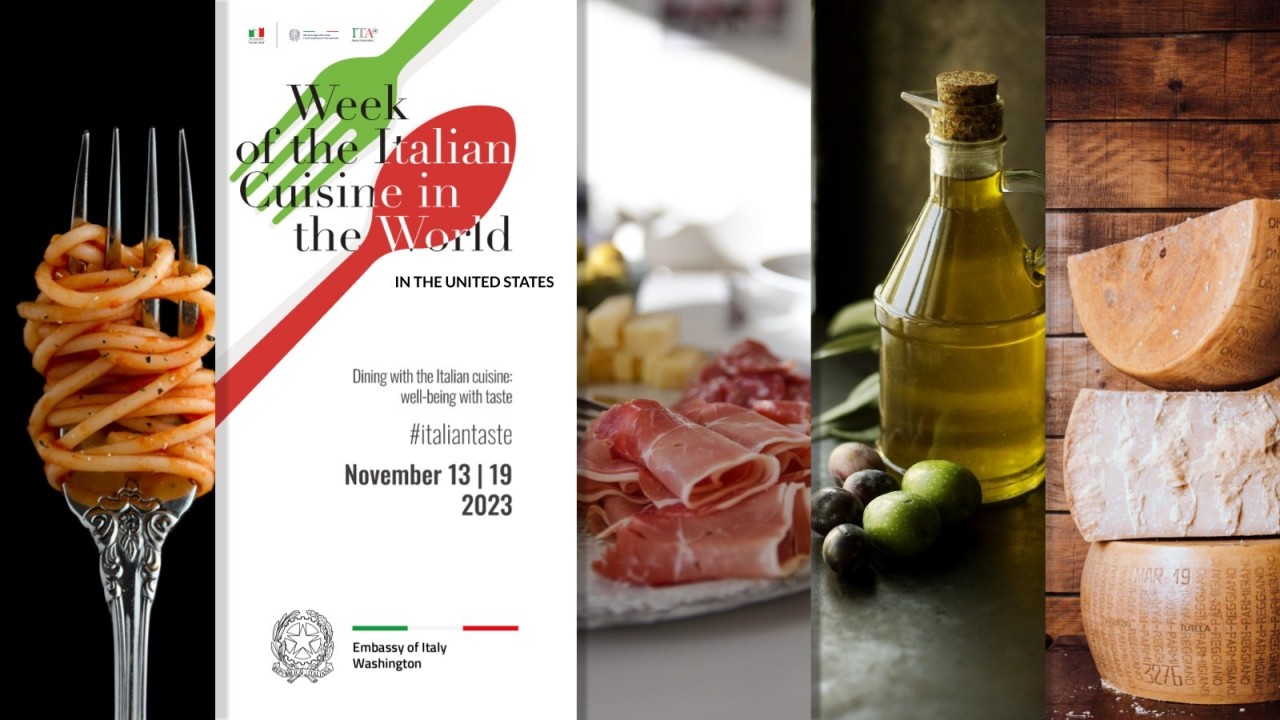 Italian Food Week in Hanoi will last until November 19.
"But with Italian Cuisine Week, we want to go further. We want to show you the other side of our cuisine, explaining to you its characteristics, and origins and showcasing why Italian cuisine is so special," Marco della Seta remarked.
A consortium made up of selected Italian restaurants in Hanoi will prepare a special menu on a different theme for the event.
There are also workshops and tasting events on fermented foods, under the title "What do we know about the fermented food we eat every day?" and organized in cooperation with the Hanoi University of Science (VNU), the Industrial University of Ho Chi Minh City, the Hanoi Slow Food Community and the University of Naples Federico II and the Parma Ham Consortium.
Italian Food Week in Hanoi will last until November 19.