Libra Monthly Love Horoscope: December, 2021
Libra Monthly Love Horoscope, December 2021: It may appear that the growth of relationships will be gradual, though you will be benefited by it.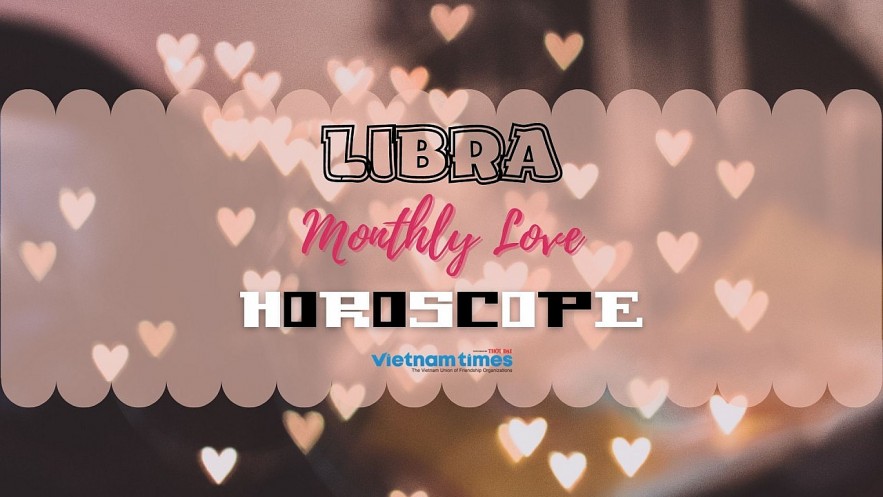 Libra Monthly Love Horoscope December 2021. Photo: vietnamtimes.
Libra's Love Style
Libra adores flirting, loves the drama and pageantry of romance, and is one of the few signs of the Zodiac that actually enjoys first dates. While Libras excel at charming potential partners, they have difficulty figuring out what they want, and all too often can get lost in the twists and turns of a relationship. Because of this, a Libra will sometimes hold back on falling in love, worried that partnership equals loss of self. Libra's partner has to be understanding if this sign seems to pull back. They should allow Libra the time and space to explore partnership on his or her own terms.
According to horoscope, while pragmatic Libras love romance, they're unlikely to rush into something. Instead, their rational side will weigh pros and cons, often thinking years into the future. A Libra will absolutely talk about future children, including what schools those kids-to-be will attend, and find these conversations with partners invaluable in helping to shape a rich life together.
Librans want to please their partner, which can result in misunderstandings. Because this sign hates conflict, they may want their partner to always plan date nights. They certainly have ideas, but they're sensitive to criticism and worried that their partner may not enjoy what they've picked out. It's important for Libra to become an equal partner and realize that he or she isn't solely responsible for the other person's happiness (or lack thereof).
A Libra hates conflict. Shouting and accusations frighten them. By sticking with "I feel" messages and making sure that your Libra feels loved even though you're angry right now, you'll go a long way toward making him or her feel safe about sharing feelings.
A passionate sign, Libra needs physical and mental turn-ons. They love the slow burn of sexy back-and-forth texting and have an especially rich fantasy life. Tuning into that via role-play, dirty talk, and BDSM-style exploration can go a long way in keeping your Libra feeling hot, hot, hot.
According to compatible astrology, Libras typically shower their lover with praise and affection regularly. They enjoy the finer things in life and this applies to their partner as well. They will appreciate any effort made on their behalf to look nice or any special attention to detail when dealing with them, and typically they will let you know how pleased they are.
Libras are typically very affectionate with their lovers and very open and articulate when delivering compliments. Expect any woo to be very direct. It is easy to know what is on your Libras mind, as when they adore something they show it openly. The flip side (which isn't negative at all), is that when displeased they will typically be quite open about discussing their opinions and can reasonably be open to understanding an opposing view. They may not change their mind, but they will listen attentively and likely have a witty and memorable conversation on the topic.
Libras enjoy verbal sparring very much. They are attracted not only to visually attractive people, but especially to persons that are articulate and can hold their attention. Highly social, you can expect to have a busy social life when in a relationship with a Libra. They tend to have many friends, old and new and are very popular amongst groups. Being able to comment on world events or any other topic that you know interests your Libra will score you points.
Libras are amongst the friendliest signs, easily creating friendships which may at times be hard to deal with for a partner that is introverted or unsure of themselves. They typically don't take kindly to a partner that is insecure, preferring someone self confident and as equally well read and/or cultured as they are.
Libras are very loyal once committed. Getting them to commit may prove more time consuming than most other signs, simply because they are picky and must make sure they want what they want. This is actually a positive thing, as once their mind is made up, their loyalty more than makes up for any initial hesitation they may have displayed.
Libras are literally "fair" minded as their sign symbol indicates (the scales). They are likely to fight fair and part amicably if a relationship ends.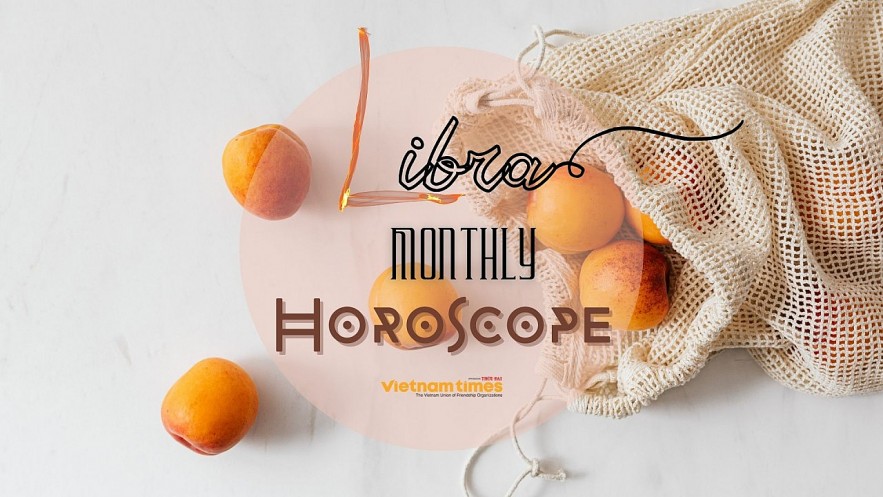 Libra Monthly Horoscope December 2021. Photo: vietnamtimes.
Libra Monthly Love and Relationship Horoscope
Libra Love Horoscope
According to sunsigns, Libra compatibility will be active during the middle of the month and the time is ripe for new relationships. It may appear that the growth of relationships will be gradual, though you will be benefited by it.
Marital relationships will be harmonious if you take your spouse into confidence in whatever you do. You should not force issues on your partner and depend on consensus on issues of importance like pregnancy or buying a house. Single persons have to be patient for opportunities for love to bloom. You have the support of stars and you should look for a congenial person to get into relationship. There should be faith in your partner.
According to astrosage, this month will be a mixed and interesting period in terms of love and relationships for the natives born under the sign of the scales. The position of the sixth house lord Jupiter in the fifth house and the fifth house lord Saturn in twelfth from itself indicates that there may be some ups and downs in the relationships, especially for the committed couples.
This also indicates that you may try to mentor your partner too much, which may not go down well with your partner leading to altercations and clashes in the relationships. The position of the Sun and Mercury in the third house also indicates that you may also have very high expectations from your partners and you may become too much of a perfectionist and maybe a little overcritical in relationships, leading to problems, ups and downs. So, try to work on these tendencies of yours to achieve compatibility in relationships.
However, those who are single are advised to be a little risky as because of the security issue, they may be averse to taking risks, which is of paramount importance in relationships.
The movement of the Mars in your second house, eighth from itself indicates that your spouse will be very good in terms of handling responsibilities of your household and will be good with your parents, her in-laws. However, there are chances that her health issues may remain a source of worry and anxiety for you. Overall, a mixed-phase in terms of relationships.
As reported by the horoscope, seduction might be the only thing driving you Libra. So brace yourself, as during mid-December you are all set to experience many exciting experiences. You will find many couple projects. If love reveals itself slowly, not have a negative reaction to it.
To give more time partner, you might decide to get jobs at the same place. But before you do so, discuss it thoroughly. It can backfire too. If you end up putting too much pressure on your partner, cracks might start to appear.
There is no better way to deal with love conflicts than having confidence. Don't prioritize the opinion from an aggravated person. Be independent, and lax your mind. Only time can unfold what it has to offer. The planetary forces will your love impetus.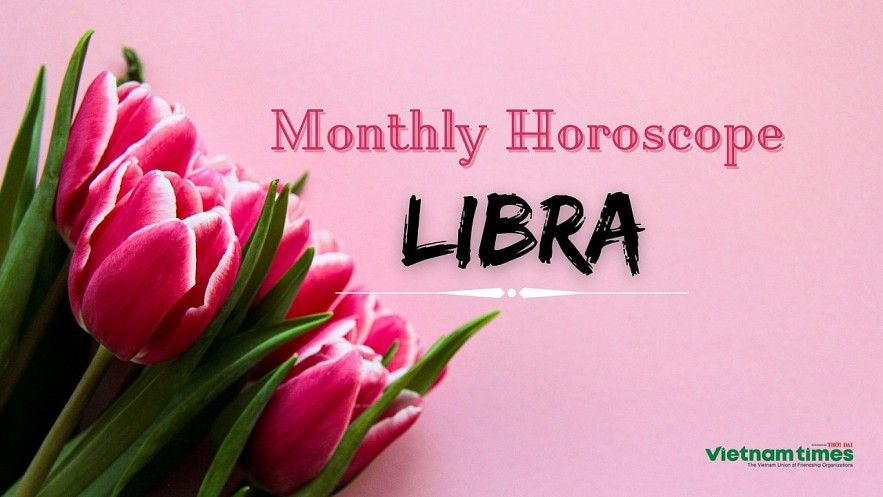 Libra Horoscope December 2021. Photo: vietnamtimes.
We recognize you dear Libra! You are in a phase of permanent seduction. In the middle of the month exciting adventures await you, you make beautiful encounters, and as usual they are to your advantage. Projects for two are emerging. If a romantic relationship evolves slowly it is not negative since you bloom because of it despite everything. To take full advantage of your partner you plan to find a common job to do. But pay attention it does not necessarily please your other half, take time to discuss it together. If they feel pressure from you, they might grow distant. Find the right dose. To find the balance in your relationships, you must rely on trust. Do not give importance to a stuffy person. A Libra needs independence. Relax! Good things come to those who wait, planetary influences give impetus to your love.
Libra Relationship Horoscope
The position of Venus, your ascendant lord in the fourth house indicates that you will take interest in family affairs right from the start. This will be further enhanced by the movement of Mars in the second house of the family, indicating that you are likely to get adequate support and affection from the family during this December month 2021.
This position of the planets also indicates that you may receive good benefits from your mother, and it also indicates that your mother may also get good relief from some health problems that may have been bothering her for a long time. This also indicates that you may also acquire some ancestral property during this period and that your luxuries and comforts may rise during this month.
The position of the Sun and Mercury in your third house also indicates that you may get good support and cooperation from siblings in this duration. Your friend circle will be very cooperative and will be present with you through your thick and thin during this month. So, overall a good month that will see you getting good family support.
2021 monthly horoscope forecasts are favorable for family relationships. The family atmosphere will be pleasant and there will be celebrations and festivities. Relationship with senior members of the family will be cordial. Finances of the family are in good shape and there will be contributions from members. Children will be benefited by the positive family vibrations and in addition, they have the support of the planets. They will perform well in their academic and sports curriculum. Relationships with family members will be harmonious and they have the blessings of seniors. If they are studying commerce or fine arts, their performance will be exemplary.
According to birthday personality, the eclipse's impact on Mercury creates dramas at your place of worship. Changes. Upheavals. Legal issues (if you're involved with these things) will take a dramatic turn, one way or another. There will be shake-ups in spiritual or charitable organizations that you're involved with. Guru figures in your life have personal dramas (which are often life changing). You will be making important changes to your spiritual practice as well. Siblings and sibling figures are having their relationships tested – there are love and social dramas going on. Parents and parent figures are having spiritual challenges, similar to your own. The spouse, partner or current love should avoid unnecessary travel over this eclipse period.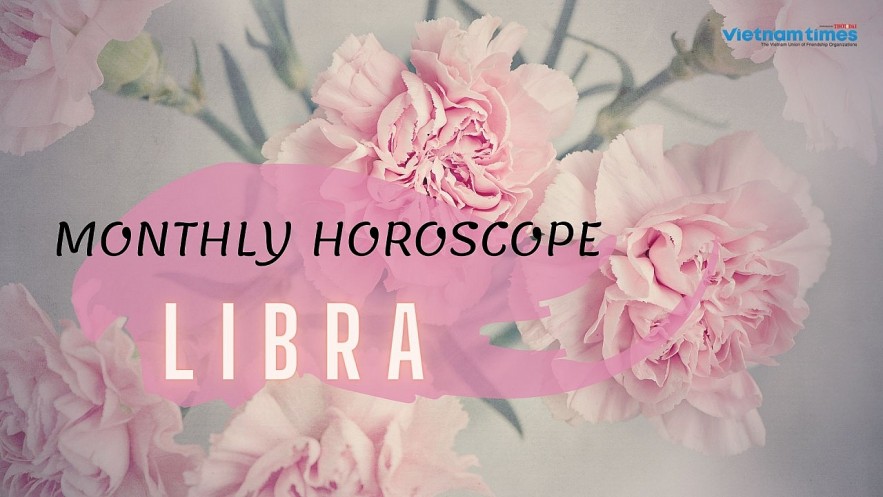 Libra Monthly Horoscope, December 2021. Photo: vietnamtimes.
A fairly auspicious month for your family in most ways, since the stars are out to bless you, as pandit reported. You can look forward to celebrating an auspicious event in the family to the accompaniment of much fun and merriment. The atmosphere at home would remain pleasant throughout the month with harmony among the members.
In such an atmosphere, your children would remain extremely good-natured and also perform well in their studies and extra-curricular activities. This would add to the general feeling of satisfaction. Further, some of you would gain substantially from your maternal relations. Some of you would also see your devotion to your father increase substantially.
A month during which the prospects for your children look quite promising, since the stars are favourably inclined. Those studying for any branch of accountancy would do exceptionally well. In any case, most of the children would do quite well at studies and in their extra-curricular activities.
Further, students pursuing the fine arts, like music, dance, drama, and the like will have an inspired spell of creative activity in which some of them may well go on to perform impressively. Most children would also display respect and regard for their elders.
Best Days Overall: 7, 8, 17, 18, 27, 28
Most Stressful Days Overall: 5, 6, 12, 13, 19, 20, 21
Best Days for Love: 1, 2, 5, 6, 11, 12, 13, 14, 15, 22, 23, 24, 25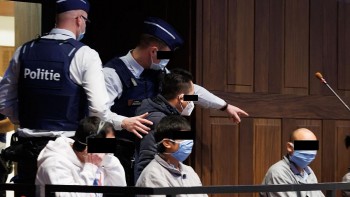 Overseas Vietnamese
Belgian court sentenced smuggler organization over 39 Vietnamese victims found dead in sealed lorry container in Essex.