Paintings on Vietnam's Beauty Exhibited in Italy
Exhibitions titled "Memories of Childhood" by a famed overseas Vietnamese artist are being displayed at several Italy's towns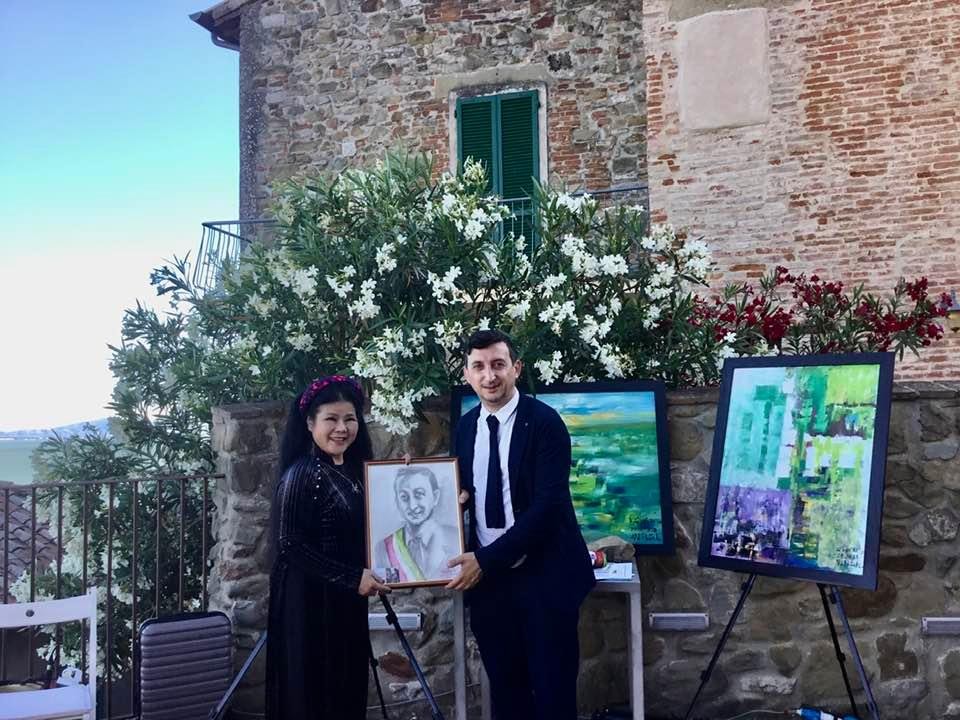 Artist Van Duong Thanh (L) presents a painting to Passignano sul Trasimeno Mayor, Sandro Pasquali. Photo courtesy of the artist
A painting exhibition by renowned Vietnamese artist Van Duong Thanh is underway in Italy's Passignano sul Trasimeno town, offering visitors an insight into memories of her childhood in Vietnam, reported VNA Monday.
On display are 30 oil and lacquer paintings featuring the country and people of the Southeast Asian nation.
Speaking at the opening ceremony on June 11, the Vietnamese Ambassador to Italy Duong Hai Hung said that art, together with music, is a bridge connecting the souls and hearts of Vietnamese and Italian people.
Ambassador Hung expressed his delight when introducing to the public a series of paintings by one of Vietnam's outstanding female painters. Born in wartime and lost their parents early, painter Van Duong Thanh has overcome extraordinary difficulties to become one of the Vietnamese artists with many works displayed at global museums.
"Van Duong Thanh is a famous artist. This exhibition presents delicate paintings that reflect the fond memories of her childhood. Thereby, the Italian public will imagine that Vietnamese society has experienced many difficulties due to war, yet still possess its magical beauty," said Ambassador Hung.
This exhibition is part of diplomatic and cultural activities held by the embassy in celebration of the 50th anniversary of the two countries' diplomatic ties (1973-2023).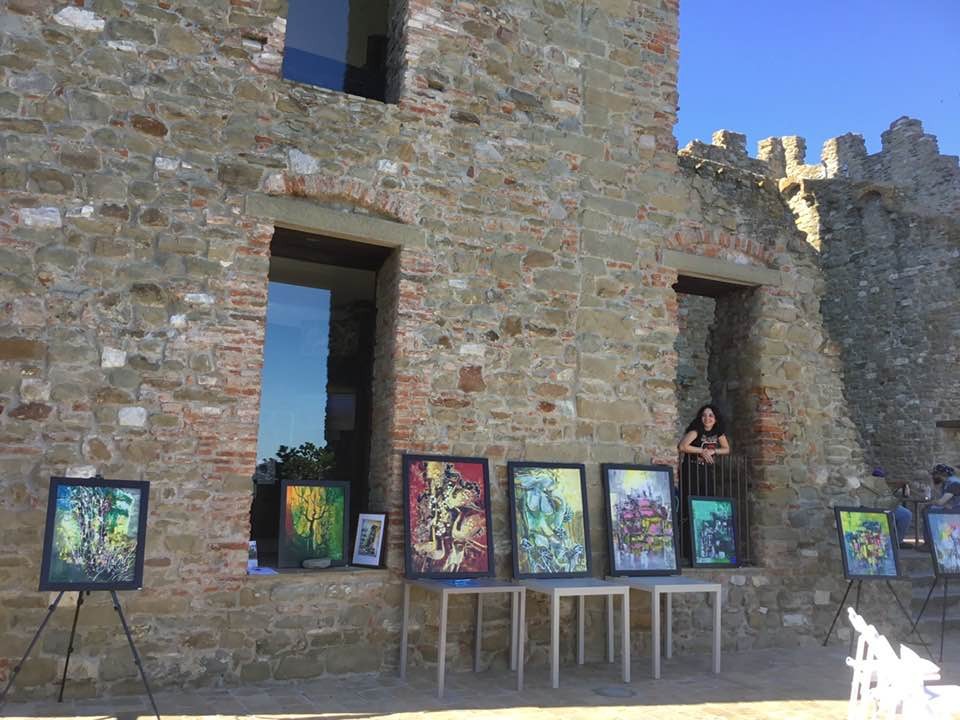 Vietnamese artist Van Duong Thanh's works displayed at Italy's Passignano sul Trasimeno town. Photo courtesy of the artist
Thanh said that she is honored to be invited by Ambassador Duong Hai Hung to conduct this exhibition as well as to create works for the Presidents of Italy, Malta, and Cyprus.
"I am doing my best because this is gifts to give to the presidents of the countries that are considered the 'cradle' of many artistic masterpieces," she shared.
The artist said that she will create paintings with Vietnamese cultural colors, both modern and classic, especially with bright and mellow colors so that they can better understand and love the S-shaped country.
"The paintings will have a positive message, appropriate for the halls and offices of presidents," she said.
Along with Passignano, the exhibition is being organized in Perugia province's Umbria and Assisi towns from June 11-15.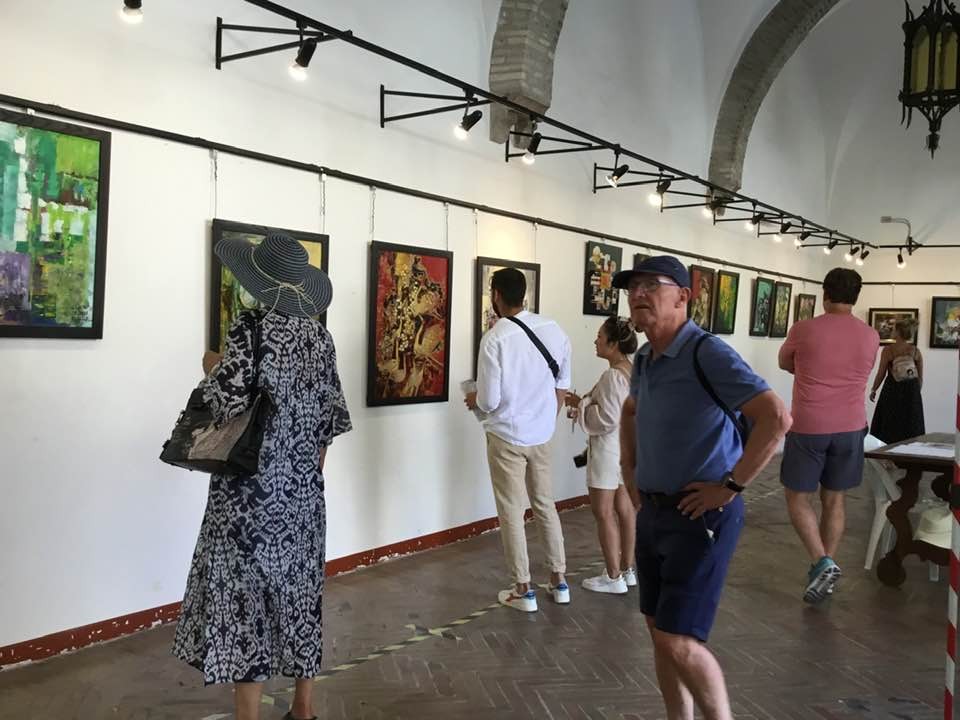 Visitors at Vietnamese artist Van Duong Thanh's exhibition at Perugia province's Assisi town. Photo courtesy of the artist
Considered among Asia's talented international female artists, Thanh grew up in Hanoi and studied for 12 years at l'Ecole de Beaux Arts, Indochine and at the Vietnam Academy of Fine Arts.
Through her distinctive style of using a subtle combination of Asian and European heritage in which Western techniques depict traditional motif of the natural world, women, children and flowers in more than 1,800 paintings, Thanh successfully inspires a large number of both domestic and international art lovers.
The harmonious composition of vibrant colours, reflection of its emotional value and touches of expressive semi-abstraction make her paintings unique.
She has received, among other awards, the highly regarded 'International Excellence of Art of CFMI', US-France in 1995 and 1997, and 'Glory of the Nation' of Vietnam in 2007.