Pelosi calls for world leaders to boycott 2022 China Olympics
US House Speaker Nancy Pelosi urged for a diplomatic boycott on grounds of human rights violation.
House Speaker Nancy Pelosi, on Tuesday called for a "diplomatic boycott" of the 2022 Winter Olympics in Beijing in response to China's human rights record.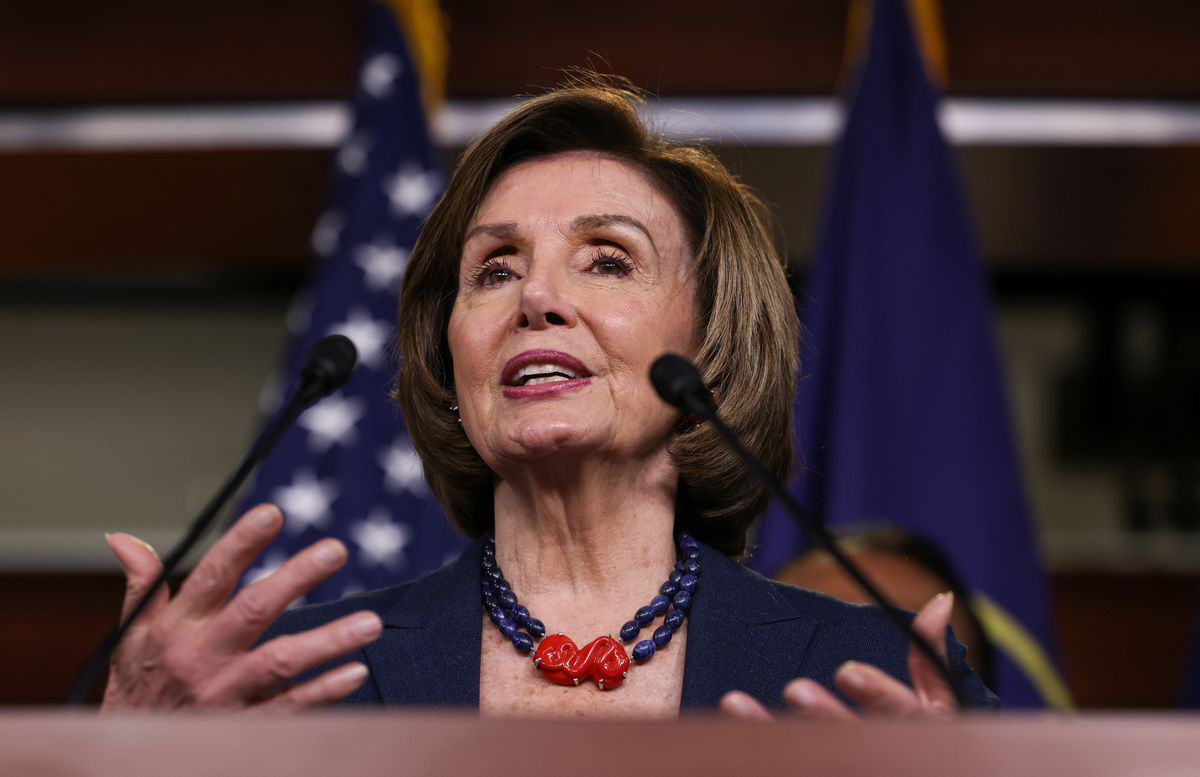 Pelosi speaking at a news conference in Washington on May 18, 2021. Photo: REUTERS/Evelyn Hockstein
"We cannot proceed as if nothing is wrong about the Olympics going to China," Pelosi told Congress' Human Rights Commission and the Congressional-Executive Commission on China during a hearing on the games.
Pelosi suggested in her remarks that athletes should still be able to compete in the games but that world leaders and royalty should not travel to attend them in person.
"Let's not honour the Chinese government by having heads of state go to China," Pelosi said. "For heads of state to go to China, in light of a genocide that is ongoing while you're sitting there in your seats, really begs the question: What moral authority do you have to speak about human rights any place in the world if you're willing to pay your respects to the Chinese government as they commit genocide?", cited CNBC.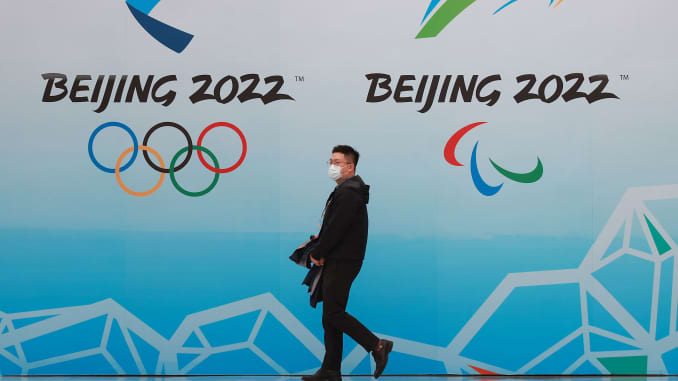 A Chinese man walking in front of the Olympics Beijing 2022 logo on April 9, 2021. Photo: Lintao Zhang | Getty Images
In response to the US House Speaker's remarks, China has labelled Pelosi "full of lies and disinformation". "Some US individuals' remarks are full of lies and disinformation," a foreign ministry spokesperson, Zhao Lijian, said on Wednesday. "US politicians should stop using the Olympic movement to play despicable political games" or using "the so-called human rights issue as a pretext to smear and slander China", he added.
Zhao hit out at the US's human rights record, citing "the continuing spread of xenophobia, white supremacy and discrimination against people of African and Asian descent and Islamophobia", reported The Guardian.
In Washington, Chinese Embassy spokesman Liu Pengyu earlier told Reuters that U.S. attempts to interfere in China's domestic affairs over the Olympics were doomed to fail.
"I wonder what makes some U.S. politicians think they actually have the so-called moral authority? On human rights issues, they are in no position, either historically or currently, to make wanton groundless criticism against China," Liu said.
An independent United Nations panel said in 2018 it had received credible reports that at least 1 million Uyghurs and other Muslims had been held in camps in China's Xinjiang region. Beijing describes them as vocational training centers to stamp out extremism, and strongly rejects accusations of abuse and genocide, said Reuters.
The recent calls for a boycott are reminiscent of the international response to the 2008 Beijing Olympics, in which world leaders also called for a boycott over China's violent crackdown on pro-independence protests in Tibet.