Viet Nam makes list of world's top 30 countries to work, make friends, raise family
Viet Nam has taken the second spot out of the world's top 30 countries to work, make friends, and raise a family in 2019, according to the US financial and business news website Business Insider.
Hoan Kiem lake in the heart of Ha Noi (Photo: VNA)
"Life in Viet Nam is affordable and expats' disposable income is more than enough to cover daily costs. People here are also happy with their career opportunities", Business Insider said.
Integrating in Viet Nam is easy and the locals are welcoming, a separate group of expats told HSBC earlier this year.
Every year, the InterNations expat network asks people from 187 countries and regions to rate various aspects of their home away from home, from the cost of living, to the quality of medical care, to the ease of making local friends.
This year, the network interviewed more than 20,000 expats from around the world about their lives and weighed their responses to rank the top 30 countries in the world overall. Every country had a sample size of at least 40 respondents.
VNF ( VNA )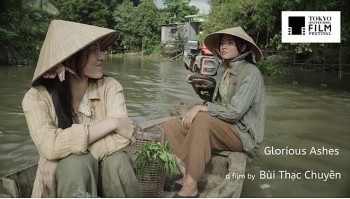 Multimedia
The 35th Tokyo International Film Festival (TIFF) recently announced its line-up with 15 international competition titles including its first from Vietnam - Bui Thac Chuyen's Glorious Ashes.