Vietnam, China Aim to Advance Bilateral Ties
Vietnam and China are working to bring their relations to a new development period with higher political trust and more effective and practical cooperation.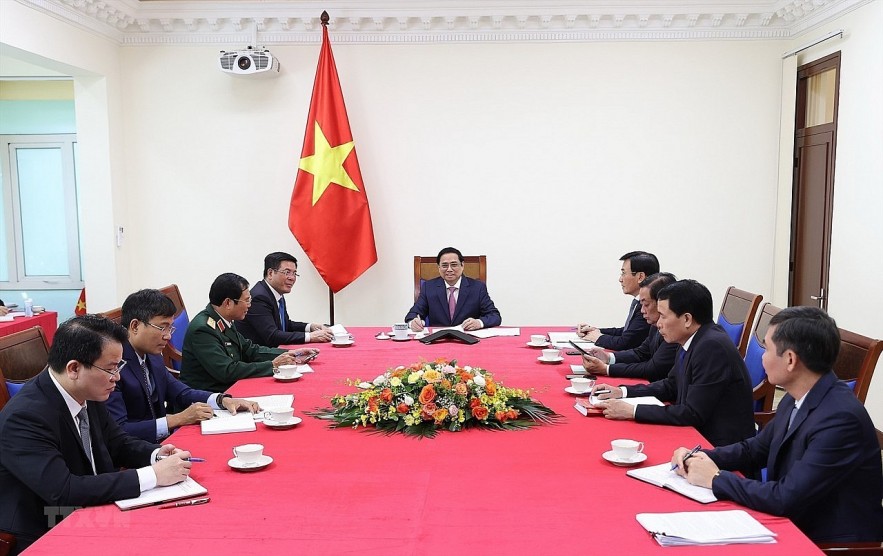 Prime Minister Pham Minh Chinh holds phone talks with Chinese Premier Li Keqiang. Photo: VNA
Prime Minister Pham Minh Chinh and Chinese Premier Li Keqiang expressed their delight at the development of ties between the two Parties and countries during their phone talks on September 19, VietnamPlus said.
The two sides agreed to facilitate all-level visits, especially making the best preparations for high-level visits following the 20th National Congress of the Communist Party of China (CPC), to deepen practical ties as well as exchange and traveling between their people.
PM Chinh suggested both sides work closely together to lift two-way trade in a stable and balanced manner. He asked China to create favorable conditions for customs clearance, expand imports and step up the opening of the market for Vietnamese farm produce, fully resume the operation of border gate pairs and improve the capacity of customs clearance, as well as make the best use of opportunities from multilateral free trade agreements.
He also proposed China enhance high-quality investment in fields of Vietnam's demand, deal with existing issues in joint projects, soon open more commercial flights between the two nations, work more closely with Vietnam to cope with newly emerging challenges effectively, ensure energy, food, water, and cyber security and enhance the sharing of experience in stabilizing macro-economy, controlling inflation and propelling growth.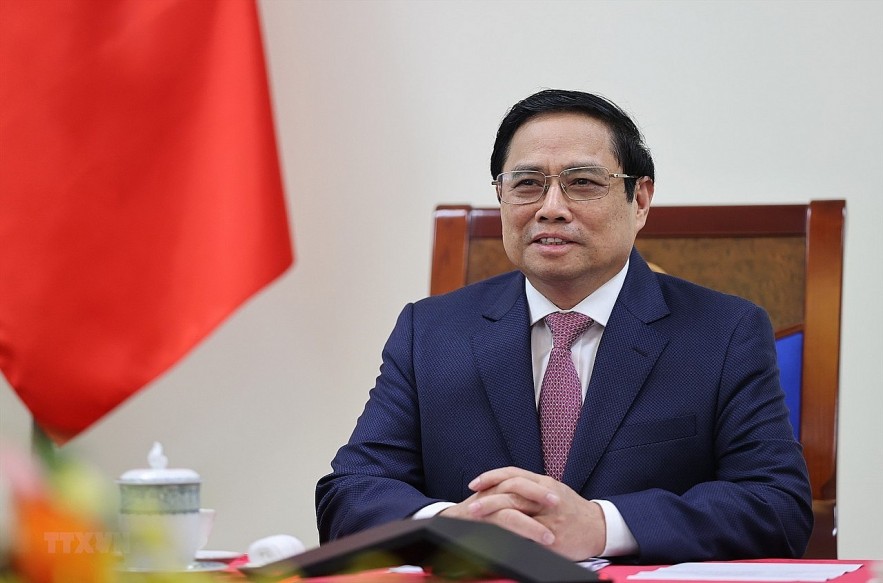 Prime Minister Pham Minh Chinh. Photo: VNA
Li suggested both sides enhance strategic connectivity, step up economic-trade-investment ties, particularly in manufacturing and agriculture, maintain supply and manufacturing chains, and uphold each side's strengths to tap the global market.
China is ready to resume people-to-people exchange activities, welcome Vietnamese students to return to China, and increase the frequency of commercial flights between both sides, he said.
On territorial border issues, the two sides promised to continue effectively maintaining channels to discuss border issues on the mainland and at sea, and properly settle differences to maintain common peace and stability.
The Vietnamese PM suggested both sides continue realizing three legal documents on the land border between Vietnam and China; jointly maintain peace and stability, and properly handle maritime issues in the spirit of high-level common perceptions and the Vietnam – China Agreement on basic principles guiding the settlement of issues at sea, accelerate talks about issues at sea, and settle disputes and disagreements by peaceful means in accordance with international law, particularly the 1982 UN Convention on the Law of the Sea (UNCLOS).
The two leaders pledged to direct both sides to continue upholding mechanisms about negotiations on demarcation and cooperation at sea, fully and effectively implement the Declaration on the Conduct of Parties in the South China Sea (Bien Dong Sea) together with ASEAN member states, toward reaching a practical, effective and efficient Code of Conduct in the South China Sea in line with international law, including the 1982 UNCLOS.
Vietnam – China International Trade Fair 2022 to take place in November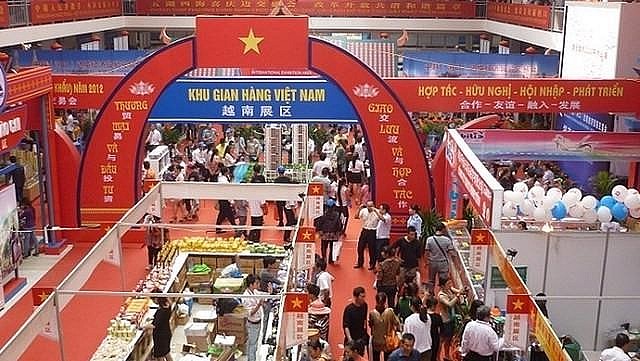 Over 220 stalls to open at Vietnam-China int'l trade fair. Photo: VNeconomy
The Vietnam – China International Trade Fair 2022 will take place in the northern border province of Lang Son from November 2-9, according to Nhan dan (People) newspaper.
Co-hosted by the Ministry of Industry and Trade's Vietnam Trade Promotion Agency, the provincial Department of Industry and Trade, and the provincial Centre for Industrial Encouragement and Trade Promotion, the event is within the framework of the 2022 National Programme on Trade Promotion and the Lang Son Trade Promotion Programme and celebrations for the 191st founding anniversary of the province.
According to the organizing board, the event is expected to attract over 100 exhibitors at home and abroad with over 220 stalls.
In particular, 20 stalls will showcase the province's key products, including One Commune, One Product and outstanding rural and industrial products.
The Chinese companies will introduce their agro-forestry-fishery products, processed food, apparel, leather, footwear, and household appliances.
Apart from 40 stalls by cities and provinces nationwide, 10 others will display logistics, finance-banking and tourism services.
The event is expected to help firms boost production and trade, seek partners and create networking opportunities for Vietnamese and Chinese companies./.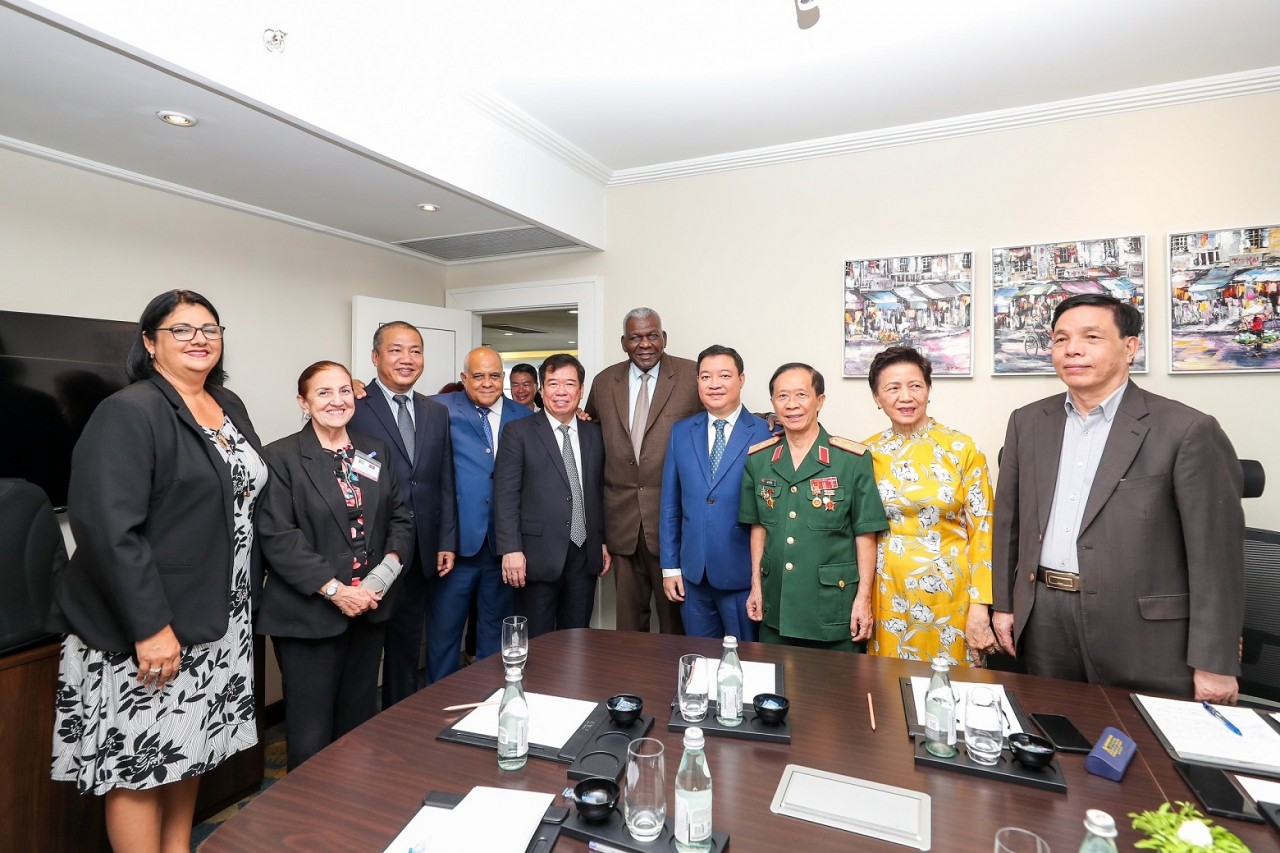 Friendship
President of the National Assembly of People's Power of Cuba Esteban Lazo Hernandez emphasized that Vietnam - Cuba is always united and faithful because they are one family.
September 27, 2023 | 15:11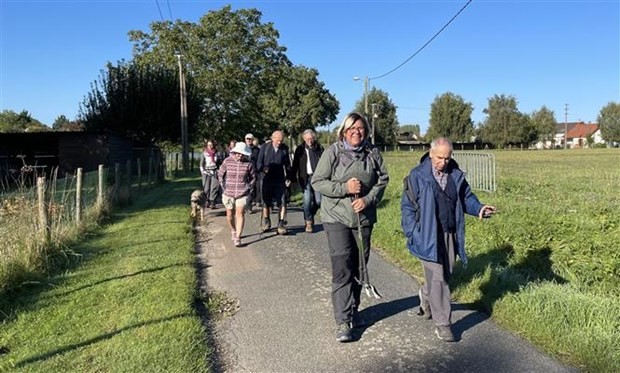 Friendship
The Children's Walk For Hope is a virtual event that will be held globally recently.
September 27, 2023 | 14:54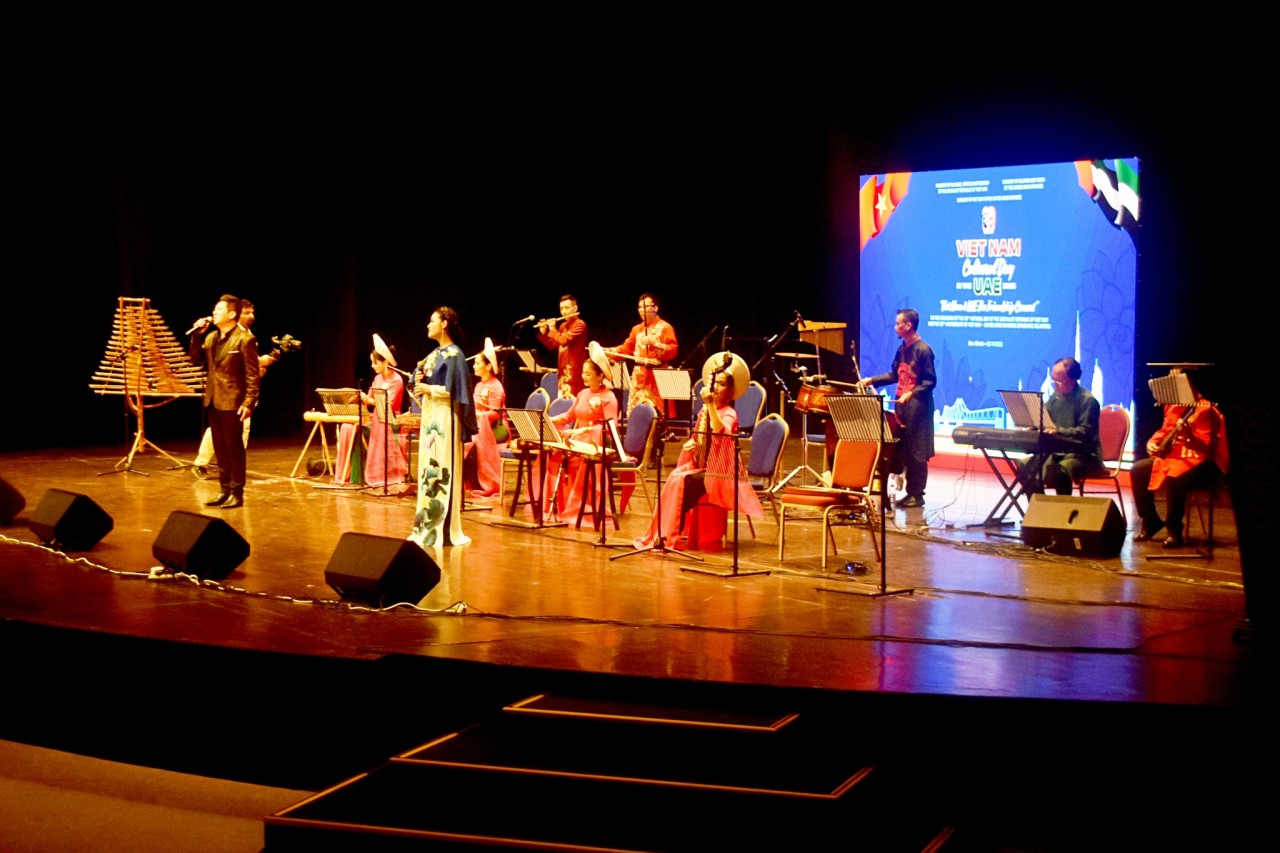 Friendship
A special art performance was held in the capital Abu Dhabi, gathering leading artists from Vietnam and the United Arab Emirates (UAE).
September 27, 2023 | 14:01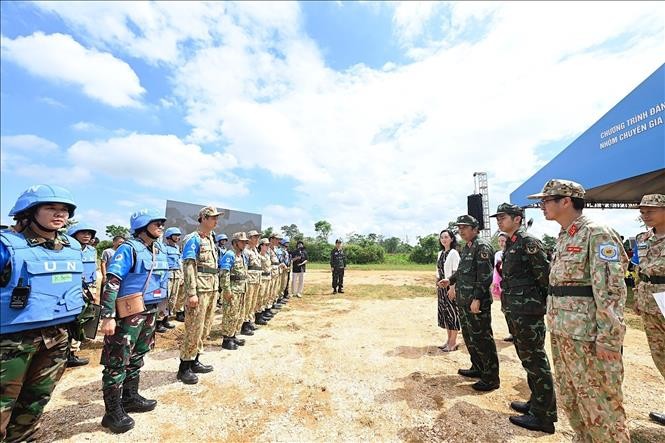 Friendship
Japan and representatives of State members of ASEAN Defence Ministers' Meeting Plus (ADMM-Plus) valued the preparations of Vietnam in hosting the Competency Evaluation Program for Prospective UN Peacekeepers (CEPPP) as well as outcomes of the program.
September 27, 2023 | 07:53