Vietnam Eyes Welcoming International Tourists in November
The Ministry of Culture, Sports, and Tourism has announced plans to resume both domestic and international tourism.
Da Nang (Photo: Top Ten Travel)
Authorities may reopen select tourist destinations to vaccinated foreign visitors, but the timeline will depend on localities' readiness, including vaccine coverage, said Nguyen Trung Khanh, head of the Vietnam National Administration of Tourism.
Da Nang plans to welcome back fully vaccinated foreign visitors next month as they seek to revive the tourism industry. Truong Thi Hong Hanh, director of the city Department of Tourism, said his agency has submitted draft plans to the city administration for admitting two kinds of international visitors.
The first will comprise foreigners arriving in Vietnam on commercial flights for official and business purposes. They will be quarantined for seven days on arrival and told to monitor their health for another seven as mandated by the Ministry of Health. The second group will comprise visitors from designated markets that have resumed tourism and instituted a vaccine passport program. They are required to book package tours with designated travel agencies.
Initially, city authorities eye tourists from Russia and South Korea, which have resumed tourism activities and eased quarantine restrictions, according to VN Express. Currently, South Koreans returning from Vietnam are exempt from quarantine while Russians only need to quarantine for seven days.
Khanh Hoa (Photo: VGP)
The central province of Khanh Hoa has approved a plan to welcome back fully vaccinated foreign tourists under a trial vaccine passport program starting this November.
In the first phase of the plan from November until the end of the year, foreign tourists would arrive in chartered flights and stay in sequestered beach resorts on Long Beach in Cam Ranh Peninsula, around 45 kilometers from Nha Trang Town. In the second phase starting early next year till March, they would be allowed to visit more tourist destinations on islands in the Nha Trang Bay.
Hotels and resorts will be required to have a separate area for international tourists besides isolated testing and quarantine areas. All employees at facilities accommodating tourists must be fully vaccinated against Covid-19 or furnish a certificate showing they'd contracted and recovered from it. They would be tested every three days to ensure safety for the international visitors.
Quang Nam (Photo: Moi Truong Du Lich)
Quang Nam, home to UNESCO-recognised Hoi An town, is considering allowing in fully vaccinated foreign tourists from February 2022. The province Department of Culture, Sports and Tourism has drafted a three-phase vaccine passport program for tourists coming from Europe, the US, Northeast Asia, Australia, and the Middle East, which have successfully controlled Covid-19 and have high vaccination rates.
In the first phase of the program between February and May, 2,000-3,000 foreign visitors will be allowed into Quang Nam every month and to visit Hoi An town, the My Son Sanctuary, UNESCO heritage sites, Cham Island, Phù Ninh Lake, and amusement facilities in five-star resorts, according to VNA.
The tourists will stay in sequestered resorts and be allowed to play golf and visit casinos and beaches. Visitors need to furnish a certificate showing they were fully vaccinated at least 14 days prior to arrival or recovered from Covid. Visitors under 18 with a negative Covid certificate will also be allowed entry. They are required to book a package tour with a designated travel agency and have medical and travel insurance.
Phu Quoc (Photo: VN Express)
A pilot scheme will see Phu Quoc in Kien Giang Province welcome select international tourists with vaccine passports to the island. The pilot phase in Phu Quoc will take place from November 2021 to March 2022, cited by Vietnamnet.
100 percent of people over 18 years old in Phu Quoc have received a first dose of the Covid-19 vaccine and more than 10 percent have received the second jabs. By the end of October, 100 percent of people over 18 years old will have received two doses. The Ministry of Culture, Sports, and Tourism will work with Kien Giang on implementing the pilot plan and deploying it to other localities in the future.
By the end of 2021, Vietnam will welcome foreign tourists back to other destinations, including Ha Long Bay in Quang Ninh Province, and Da Lat in the Central Highlands province of Lam Dong, according to Vietnam News.
5 Captivating Tourist Spots in Binh Dinh

From picturesque mountains, mighty rivers, and stunning beaches to centuries-old temples and tourist sites, the south-central province of Binh Dinh has everything.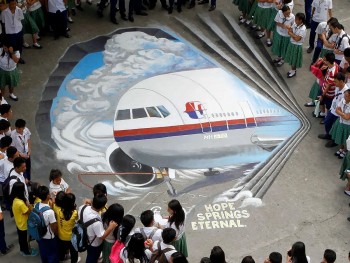 World
The world might never know what really happend when these planes went off the radar. Let's take a look at some of the unsolved mysteries of aircraft disappearances.