Vietnam sends aid to Covid-hit Nepal
The Vietnamese government just donated 30,000 U.S. dollars to Nepal, which is struggling to cope with a Covid-19 health crisis.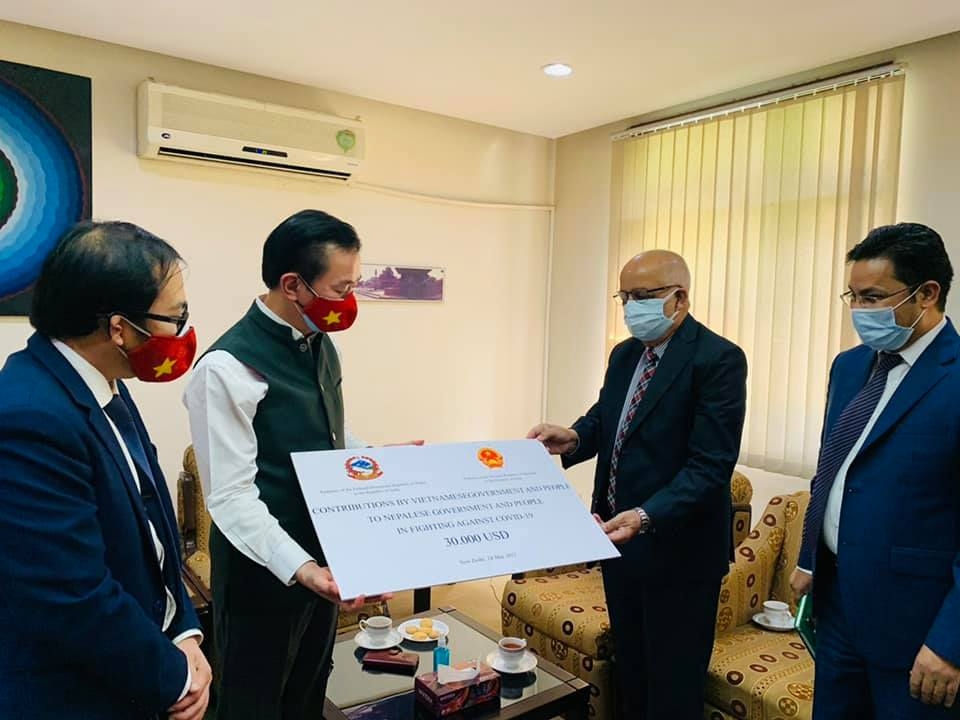 At the handover ceremony. Source: Vietnamese embassy
On the afternoon of May 24, at the Embassy of Nepal in India, on behalf of the Government and people of Vietnam, Vietnamese Ambassador to India, Nepal and Bhutan Pham Sanh Chau presented 30,000 U.S. dollars to Nepal's peers.
Nepal has been recording its highest daily new cases and daily deaths this month, while struggling with shortages of hospital beds, medication and oxygen. As of May 21, the country has recorded 488,645 Covid-19 confirmed cases, while 5,847 people have died, AP has reported.
At the ceremony, Ambassador Chau expressed his deep sympathy for the great difficulties caused by the pademic in Nepal. The Government and people of Vietnam would like to share this challenge with the government and people of Nepal, he said.
According to the diplomat, the Vietnam Buddhist Sangha will soon hand over 2,000 Covid-19 test kits to Nepal. All of these goods will be shipped directly to the Nepali capital, Kathmandu.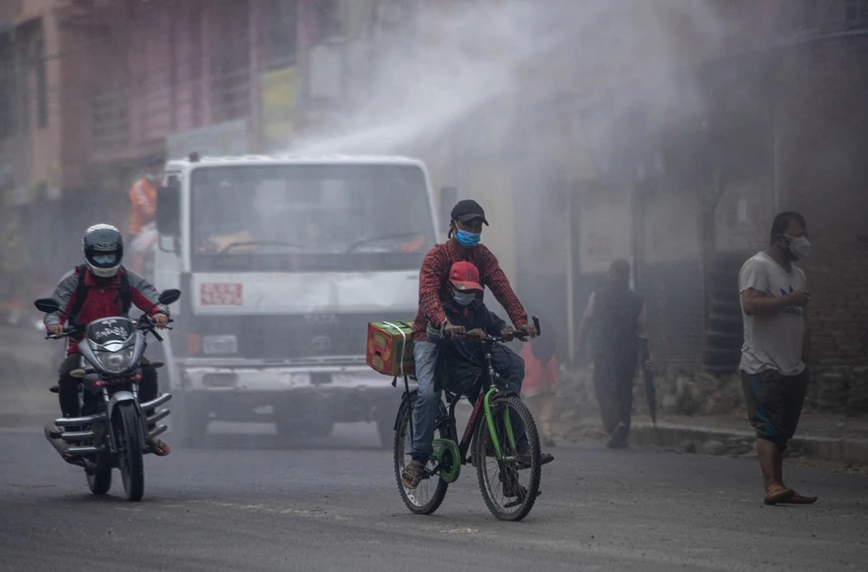 A Kathmandu metropolitan city worker disinfects a street in the city during the coronavirus lockdown on May 19, 2021. Keystone / Narendra Shrestha
Ambassador Chau also announced that in recent times, the Vietnamese Embassy in India has coordinated with the Vietnamese Association in India and Nepal, Buddhist monks and nuns, Buddhists and benefactors carry out many programs to support the poor, homeless, orphanages, monasteries at relics such as Lumbini, where the Lord Buddha was born, Namo Buddha and Kathmandu. More than 2,000 Nepalese people have received essential food including nearly 10 tons of rice, hundreds of boxes of instant noodles, cooking oil, and beans.
Vo Thi Kim Cuong, representative of the Executive Committee of the Vietnamese Association in Nepal, family members and charity groups have directly prepared more than 1,000 meals for the homeless.
The Embassy is also coordinating with the Honorary Consulate of Vietnam in Nepal, the Association of Vietnamese in Nepal and the Chambers of Commerce and Industry, Buddhists and benefactors to continue directly support the Covid-19 patients, the poor and the homeless in Nepal.
Nepal Ambassador Deep Kumar Upadhayay expressed his gratitude for the support of the Government, Vietnam Buddhist Sangha and people of Vietnam.
Regarding Vietnamese citizens in Nepal wishing to return home soon, Ambassador Upadhayay said he would quickly report to the capital for consideration, creating favorable settlement and necessary support.
Nepal, a poor country of 30 million, has vaccinated barely two million people, mainly front-line workers, since it started inoculations on January 27. So far, the country has procured more than three million vaccines, including 800,000 doses from China and 348,000 doses from the WHO-led COVAX facility./.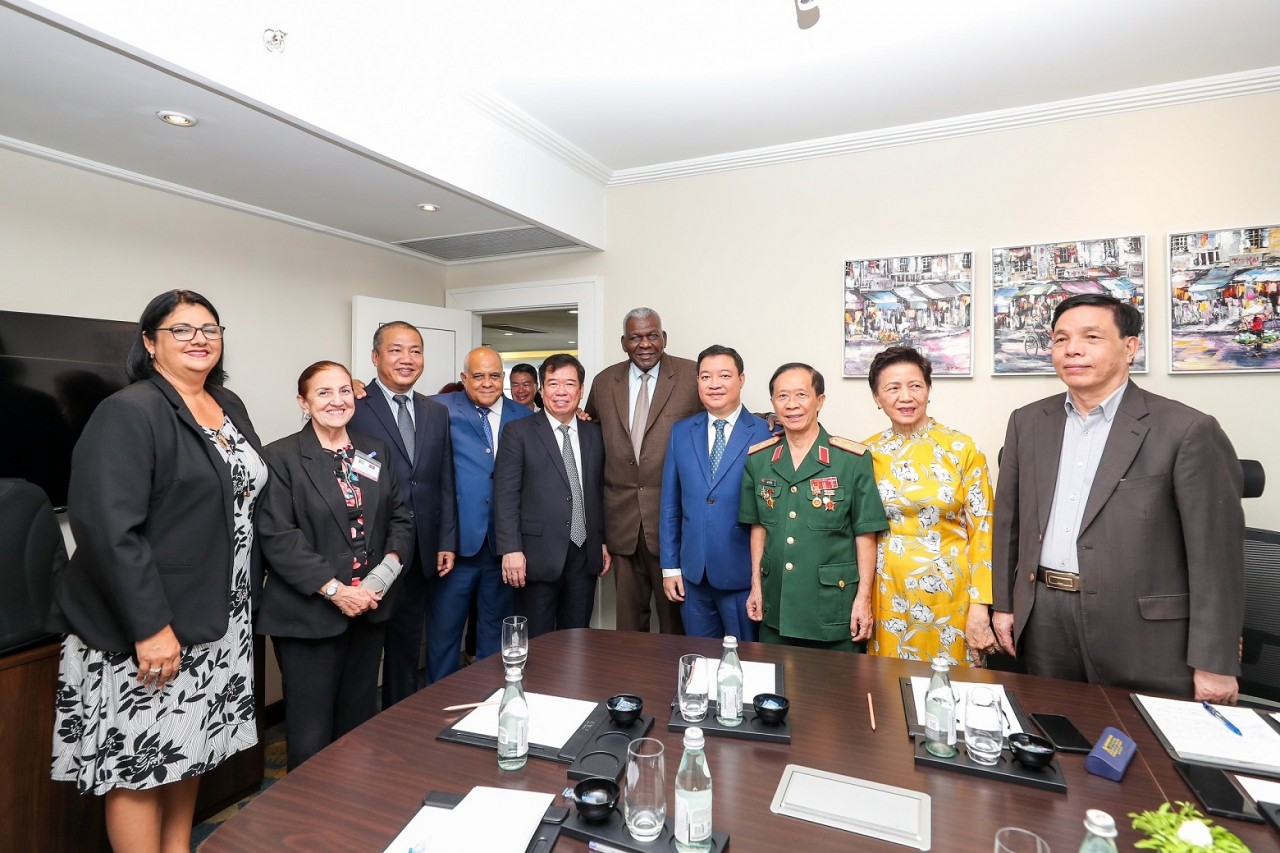 Friendship
President of the National Assembly of People's Power of Cuba Esteban Lazo Hernandez emphasized that Vietnam - Cuba is always united and faithful because they are one family.
September 27, 2023 | 15:11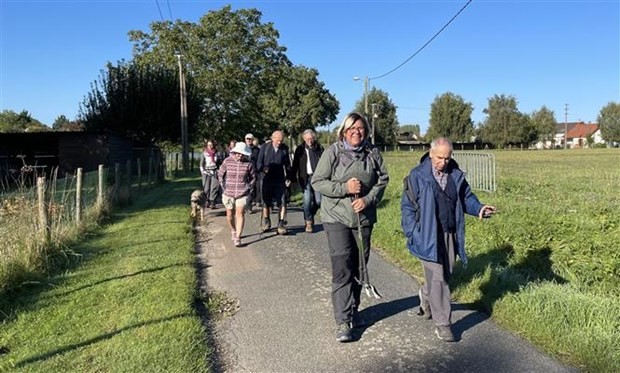 Friendship
The Children's Walk For Hope is a virtual event that will be held globally recently.
September 27, 2023 | 14:54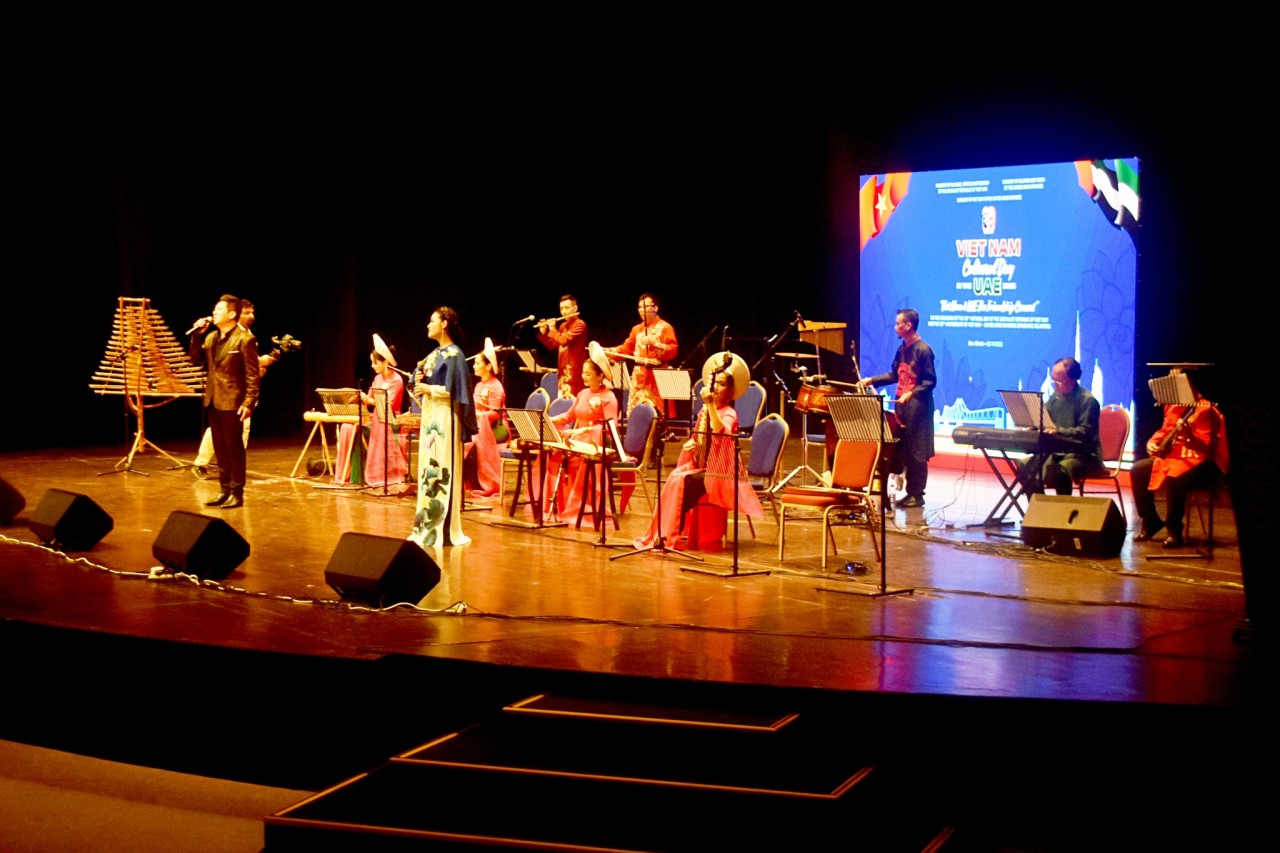 Friendship
A special art performance was held in the capital Abu Dhabi, gathering leading artists from Vietnam and the United Arab Emirates (UAE).
September 27, 2023 | 14:01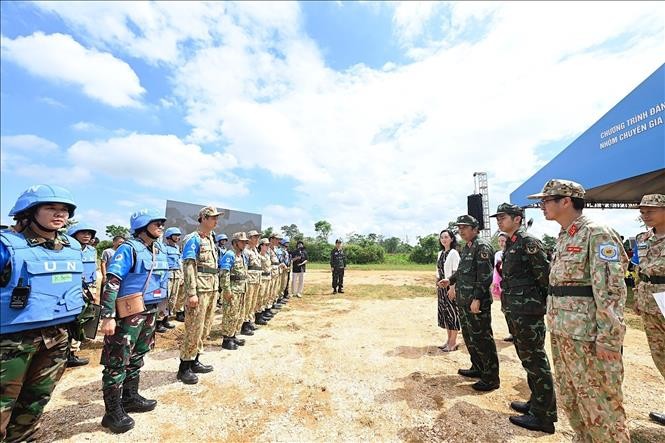 Friendship
Japan and representatives of State members of ASEAN Defence Ministers' Meeting Plus (ADMM-Plus) valued the preparations of Vietnam in hosting the Competency Evaluation Program for Prospective UN Peacekeepers (CEPPP) as well as outcomes of the program.
September 27, 2023 | 07:53