Vietnam welcomes progress towards election organisation in Palestine
Vietnam has welcomed recent progress towards the organisation of an election in Palestine which will mark an important step to reunification and reconciliation.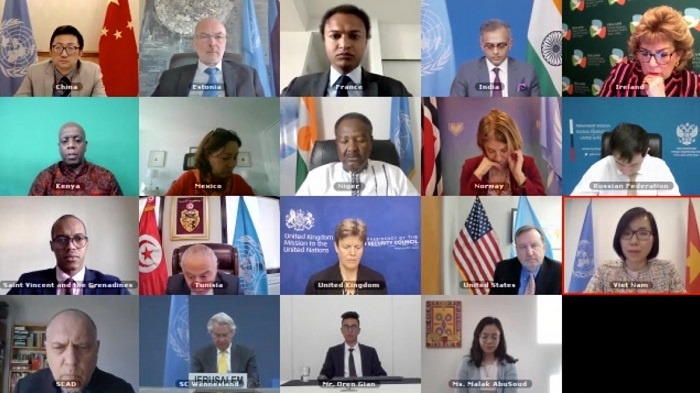 The UN Security Council discusses the situation in the Middle East. Photo: VTV
The remarks were made by Minister Counsellor Nguyen Phuong Tra, Deputy Permanent Representative of Vietnam to the United Nations, at an online meeting of the UN Security Council (UNSC) on the situation in the Middle East, including Palestinian issue, on February 26.
She called on Israeli authorities to create conditions for the organisation of the election in the occupied Palestinian territories, including East Jerusalem, the VNA reported.
The Vietnamese representative also welcomed an initiative by Palestinian President Mahnoud Abbas to hold an international conference and every effort toward a comprehensive, fair and long-term peace between Israel and Palestine, in accordance with international law and the UN's resolutions.
She underlined the need for trust building measures and called on parties concerned to refrain from unilateral actions that could undermine trust.
Tra lauded the Egyptian Government's recent move to lift blockade on the Gaza Strip and called on Israel to take similar action.
On the humanitarian issue, she raised Vietnam's concern over the current situation in Palestine and urged international philanthropists to continue delivering on their aid commitments.
UNSC member states hailed parties in Palestine for reaching consensus on important contents towards holding an election in the middle of this year. Many countries affirmed that the election needs to be held in a free and fair manner with the participation of all stakeholders and areas, including the East Jerusalem.
They expressed optimism over the recent developments of peace process in the Middle East and the resumption of humanitarian assistance for Palestinians to cope with the current crisis.
The meeting is held every three months to debate situation in the occupied Palestinian territories.
Palestinian elections raise hopes for two-State solution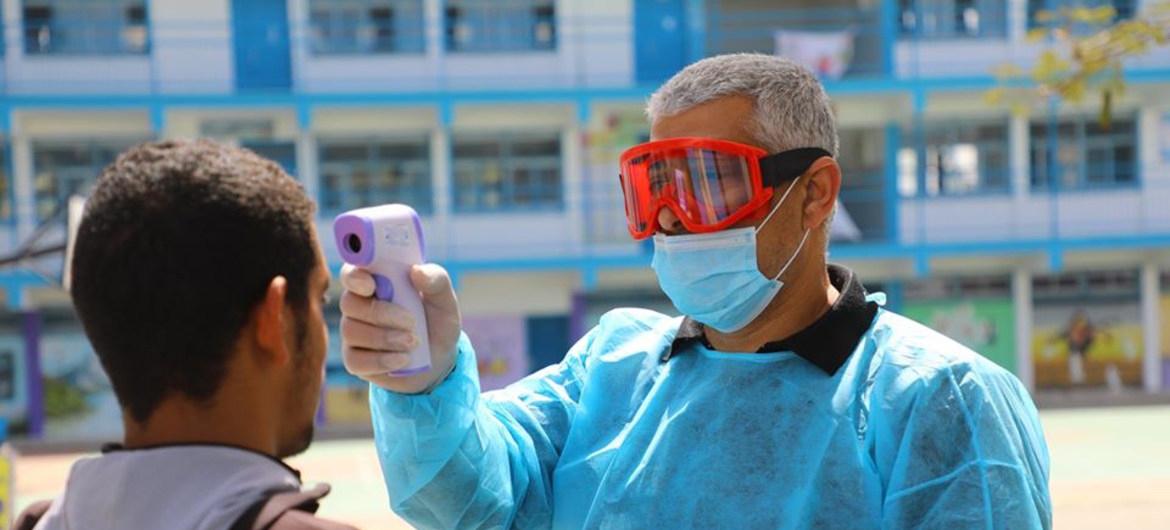 In Gaza, select UNRWA schools now host a triage system to separate potential COVID patients from those coming in for vaccinations, maternal care and chronic diseases. Photo: UNRWA/Khalil Adwan
The holding of free and fair elections in the Occupied Palestinian Territory will help "clear the path" for restoring a legitimate political horizon to realize a long sought two-State solution, Tor Wennesland, Special Coordinator for the Middle East Peace Process and Personal Representative of the Secretary-General told the Security Council.
"The depth of the task is daunting, but not insurmountable", he said. "We must seize emerging opportunities."
With the upcoming elections offering just such an occasion, he pointed to the "extraordinarily high" registration rate among Palestinians as a "resoundingly positive" response, according to UN News.
The elections will provide a crucial step towards re-establishing Palestinian national unity – and renewing the legitimacy of national institutions, including a democratically elected Legislative Council and Government in Palestine, he assured.
He said Palestinian factions are making progress towards holding legislative, presidential and Palestinian National Council elections. Earlier this month, they met in Cairo, reaching agreement on several outstanding issues and emphasizing that elections must be held throughout the occupied West Bank, including East Jerusalem, and the Gaza Strip, without exception.
Meanwhile, on 17 February, the Central Elections Commission announced 421,000 new registrants during the period, he said, raising the total registered voters to over 2.6 million - 93 per cent of all eligible voters, according to estimates from the Palestinian Central Bureau of Statistics. "It is encouraging to see such strong public participation in the democratic process", he said./.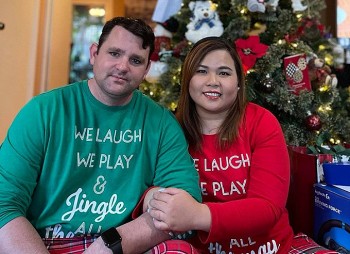 Expats in Vietnam
An American man has removed tattoos on his body so that his Vietnamese girlfriend doesn't feel shy when being with him.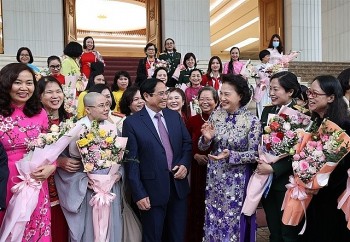 Focus
Prime Minister Pham Minh Chinh has affirmed that Vietnam has created an environment conducive to women's advancement in society.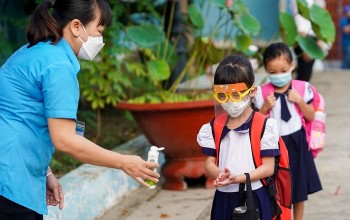 National
As of October 11, the country had inoculated over 64.9 million doses of Covid-19 vaccines, with more than 18.4 million people now being fully vaccinated.